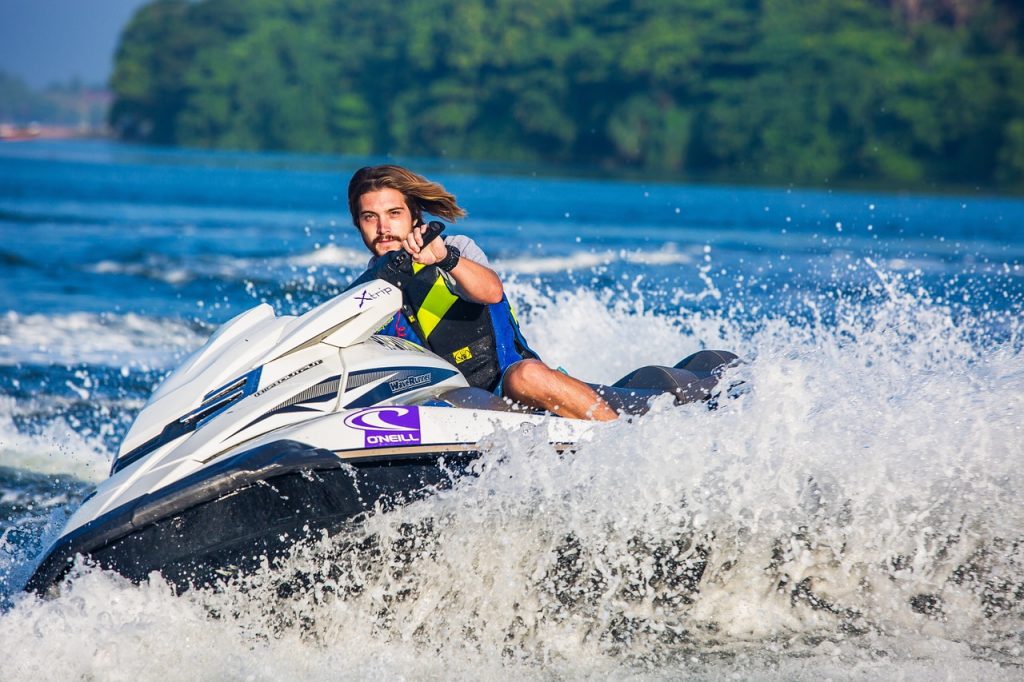 Water sports are activities more suitable for the brave. That's true because one needs to have the mind and ability to withstand pain, especially when trying to perfect some hard skills. Your body could unpleasantly hit the water, which might create some pain or discomfort. But the excitement will make you want to continue.
However, if you are heading to the Asian continent to enjoy any of your favorite water sports, then check out the ten best destinations you should never forget to stop by.
1.    Borneo, Malaysia
Any individual looking to enjoy White Water Rafting to the fullest should embark on a trip to Borneo, Malaysia. You can visit with your family or friends who cherish this outdoor water sport.
2.    Ha Long Bay, Vietnam
Wonder where kayakers visit to have a great time in Vietnam? It's the Ha Long Bay. Of course, you can participate in this water sport in different parts of the world. But the experience at the Ha Long Bay is unexplainable. Get ready to paddle your way through natural tunnels and lagoons and hidden caves.
3.    Da Nang, Vietnam
If you are an occasional bodyboarder and would like to experience what it feels like to participate in this water sport outside your country, then visit Vietnam. You will be stunned at the settings you will find at the famous China Beach in Da Nang. But don't forget to make plans to hire or come with any of the body boards you find suitable. Check out Dreamguides for some cool looking body boards.
4.    Goa, India
In your next visit to India, take a stop at the famous Goa beach. You will feel the same excitement as you would in other famous beaches abroad. The Goa beach offers the ideal atmosphere for several water sporting activities. You can swim, or go fishing if you like. Tourists in their hundreds visit this location on a yearly basis.
5.    Pattaya, Thailand
If you need a place to relax your vacation to the fullest, then head straight to Pattaya. It's one of the top destinations for travelers from different parts of the world. And there are myriads of bars, parties and other activities that will always brighten up your mood.
6.    Boracay, Philippines
Everything about this gorgeous island is tempting. Although the beaches in this vicinity might be a bit tiny, it's loaded with everything you would expect to find to have a great time. There are well-made hotels, restaurants, shops and you can even listen to live music. The location is also ideal for several water sports.
7.    Lombok, Indonesia
If you are looking for beach fun, then add Lombok to your list of favorite destinations to visit this year. Get ready to spend a greater part of your time in this country, on the coast. There are also plenty of surfing spots in this locality.
8.    Okinawa, Japan
Visitors, who are looking to have the perfect beach vacation of their lifetime, usually head to the Okinawa. Some of the stunning places you will ever come across in Japan are located here. Plus there are beaches with crystal clear waters, which are also ideal for diverse water sporting activities.
9.    Jeju Island, South Korea
The Jeju Island is where dozens of water sports lovers go. The Iho Beach consisting of a combination of stunning yellow and grey sand is ideal for myriads of outdoor activities performed in water. The beach is quite shallow but great for swimming and some other activities.
10.    Mentawai Island, Indonesia
This island is native home of the Mentawai with a semi-nomadic pattern of living that consist of hunting and gathering. It also comprises of a chain of over 70 islands as well as other smaller islets. Plus it's an excellent destination for a host of water sports, especially surfing.
Conclusion
These destinations are ideal for a host of water sports. They are locations on the Asian continent. You can choose to visit during the holiday with your family or alone. But ensure you have a list of activities and sites to explore before visiting. It will help to guide you to ensure you don't miss out on anything.