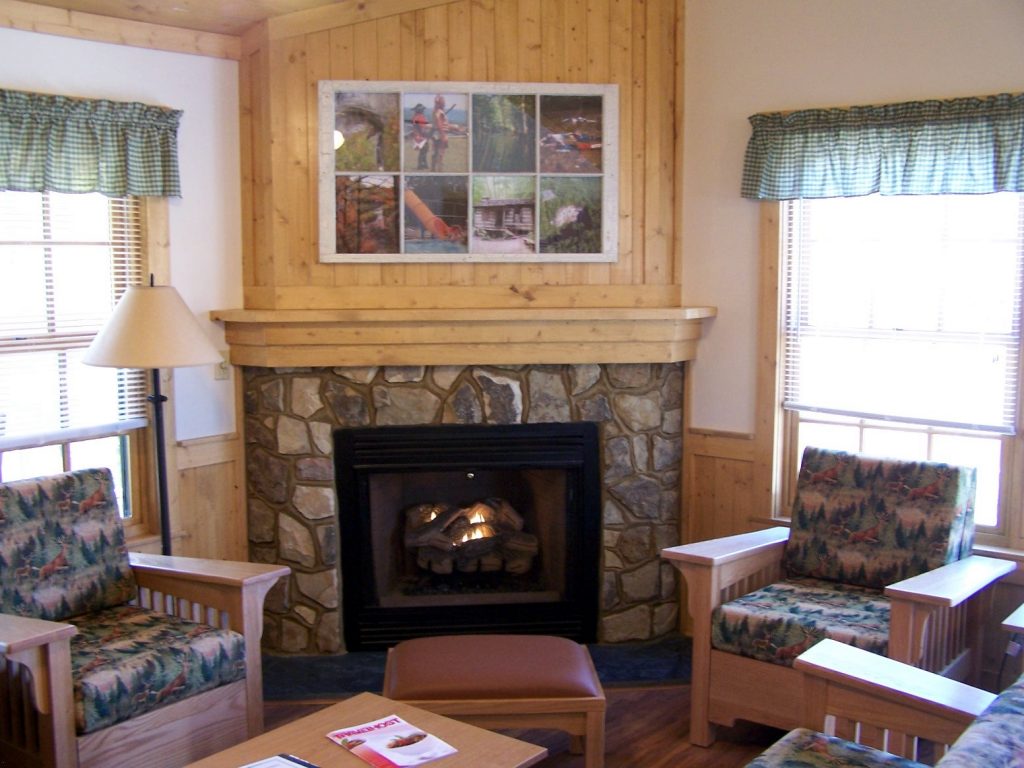 When compared to traditional wood burning fireplaces, gas fireplaces are significantly safer.
However, you still need to remember that it's a gas application. As a responsible homeowner, you need to follow a few safety tips. The biggest risk is carbon monoxide leakage or a gas leak. You also need to ensure your kids or your pets do not get burned by touching the hot glass.
No matter what type of model, be it a floating fireplace or a freestanding fireplace, if your fireplace requires gas, the following 10 safety tips are relevant to you.
Pick a Licensed Gas Fireplace Contractor for Maintenance
Probably the worst mistake is to hire a general handyman with little experience to perform maintenance services on your gas fireplace. Pick a licensed gas contractor who specializes in servicing gas fireplaces. If you are in doubt, always contact the gas fireplace manufacturer and ask them for a recommendation.
Improper installation can lead to gas leakage and it puts your family's health at risk. Never compromise on the experience and qualifications of the maintenance firm you hire.
Brief the Children
Children often gather around the fireplace because it's fun to look and the area surrounding a unit remains warm and comfortable.
However, it's best to set a few ground rules. Depending on the model you pick the glass surrounding the fireplace can get really hot. Clearly brief the children about not touching the glass. Slamming the glass, even when the unit is not running, may also cause the gasket to come loose. Therefore, it's best to enforce a "no touching the fireplace" rule for young children.
Children should also not be allowed to access the control knobs. Keep it well hidden or lay down the rules.
Never Skip the Yearly Maintenance
Traditional wood burning fireplaces need much more maintenance than gas fireplaces. However, that doesn't mean gas fireplaces do not need to be maintained. Call in a qualified professional to check the fireplace once every year. The technician will clean the unit and check for leaks and other problems.
Consider Buying a Gas Fireplace Double Glass Heat Barrier
Some fireplaces have double glass barriers to prevent burn injuries. These barriers have a space of air between them which keeps the outer glass cool enough to not cause burn injuries.
Turn off the Gas Supply When Removing the Glass Barriers
Under no circumstances, you should remove the glass panels without turning off the gas supply. It's also important the glass barriers are securely in place before turning on the fireplace. Simply turn off the gas supply before removing the glass barrier.
Turn off the Gas Supply Extended
If your fireplace is located in a remote vacation home or only gets used for a few months every year, it makes sense to turn the gas supply off throughout the year. Turn the gas off, when you leave for a vacation.
Check the Gasket for Signs of Leak or Damage
The gasket bordering the glass panels is responsible for creating an airtight seal. Without poking or disturbing it, keep a lookout for damaged sections. If the gasket is not visible from the outside, make sure it gets checked by the technician when he or she comes in for a yearly inspection and servicing.
Use a Recommended Cleaner to Clean the Glass Panels
Gas burns a lot more efficiently than wood, this means there is no soot deposit. However, you might need to clean the fireplace glass panel from time to time.
When doing so, always use a recommended cleaner that non-inflammable. Never use household cleaners because a lot of them have are highly inflammable and may cause the glass panel to burst.
Turn the Gas Supply off and Allow Ventilation If You Suspect a Gas Leak
If you smell gas, then immediately turn off the gas supply and open the windows. This will allow the gas to escape and reduce the risk of accidental combustion. Call in a professional immediately and get your fireplace inspected.
Consider Installing Carbon Monoxide Detectors
Carbon monoxide poisoning is possible if a gas fireplace is not properly sealed. Apart from ensuring the gaskets are secure and your fireplace is maintained, it's a good idea to install a few carbon monoxide detectors in the living room and in the bedrooms.
This is important because carbon monoxide is colorless and odorless and can only be detected by these devices. Make sure to buy a detector that's accredited by a recognized testing agency in the United States.