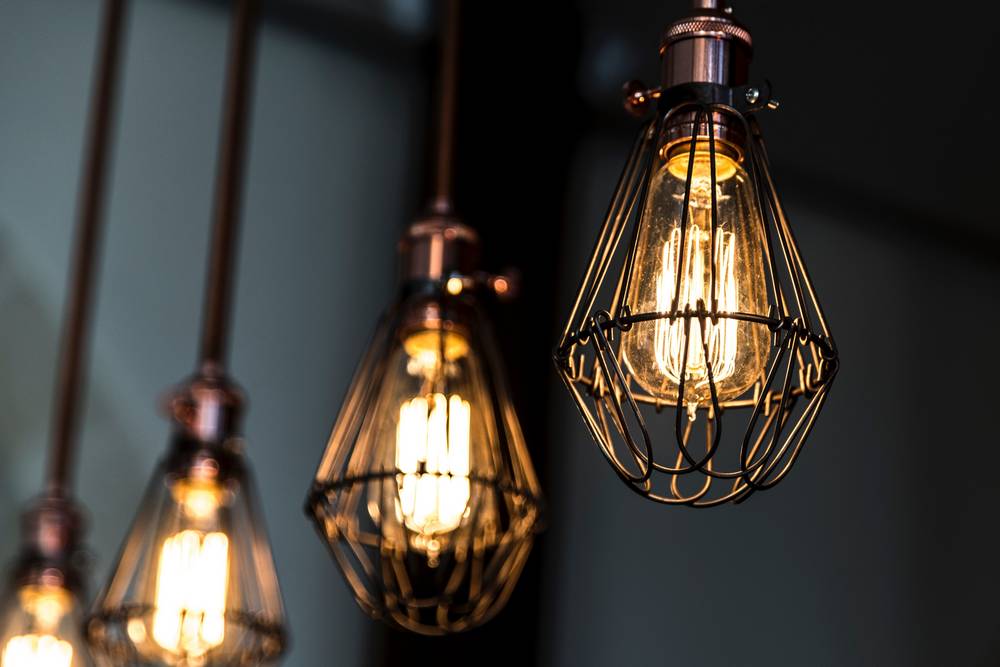 You're probably familiar with pendant lights. They hang from the ceiling, and they're a quick and incredibly effective way to cheaply redo the look and feel of a room. You probably even know the most common shapes like drum, dome, and cone.
Still, there's some very stylish options in the pendant lighting sector out there that you should be aware of before making any purchase decisions. While not as popular as other shapes, you'll see that these lesser known pendant light types could be just perfect for your home!
Cage Pendant Lights
If you want to add a minimalist, industrial feel to a room without spending a lot of money, then cage pendant lights could be exactly what you need. The name for this pendant light shape perfectly explains just what this form actually does: cages the bulb in some way.
Obviously, this can take form in many different ways. This makes cage pendant lighting one of the broadest types out there, as many different designs can fit into this category. You'll even often see it combined with other shape types to complete beautiful pairings.
For instance, a cone pendant light might be blended with a cage around the bulb for an eye-catching industrial modern look. You could even see a melding of the cage and drum form, creating a beautiful look which allows a peek beyond the drum's shade.
Style cage pendants by placing them in multiples. You'll typically see them offered in smaller varieties, so by hanging them in twos or threes you can really maximize the look while still keeping the pendants reasonably sized so they don't overwhelm the room.
Cluster Pendant Lights
This is another less known type of pendant light, but it's growing quickly as people more and more love the eclectic look and feel it adds to a room. Like cage pendant lights, cluster pendants will frequently be combined with other types of pendant lighting shapes.
You'll most frequently see cluster pendants melded with exposed bulb pendants. They can be placed very closely together for a fun, close together look, or spread out for a more haphazard, random feel.
To really keep things creative, look for cluster pendant lights which have an adjustable hanging length for each fixture. This will allow you to vary the height at which each light hangs. Use this to create a look that both you and any visitors will love.
Cluster pendant lighting is most typically found in the industrial style. The simplicity and purposeful feel to their design makes them a wonderful fit if you're looking to create a room with an industrial look.
Cylinder Pendant Lights
While more common than the first two types of pendant lights we've covered, cylinder pendant lighting is another shape which is commonly overlooked. The beautiful thing about this shape is not just the looks, but the tremendous function it provides.
Cylinder pendants will focus the light downwards, making it a great choice if you're needing your pendants to provide plenty of illumination for tasks without taking up a lot of space. This makes them a wonderful choice for kitchen island placements.
If you're looking to add cylinder pendant lighting to a room, you'll find plenty of options available, particularly in the modern style. Go with fixtures with a matte finish and they'll be right at home in a room styled in this manner.
Which Will Be Right for Me?
So now that you know some of the less popular, but still absolutely gorgeous, types of pendant lights available, which one exactly is right for your home? Well, the most important things to consider are your needs and your budget.
If you need lots of illumination from your pendants, then cylinder pendants will be the best choice for you out of the options we've covered. If not, then you can do well with either cluster pendant lights or cage pendants.
If budget is your main concern, then cage pendant lights will be the way to go. The simplicity of their design means they use less materials, which keeps their overall cost low. With competition high among retailers, these cost savings are passed along to you.
You should now have all the knowledge necessary to make an informed decision when searching for new pendant lighting for your home. Whether you go with one of these three types, or stick with the tried and true more popular pendant shapes, plan carefully and you'll be fine.