Your hair is one of the first things that catches the attention of the people you meet. The length, volume, texture, and thickness of your hair play a significant role in your overall appearance. As such, it makes sense to look after your hair to keep it looking great.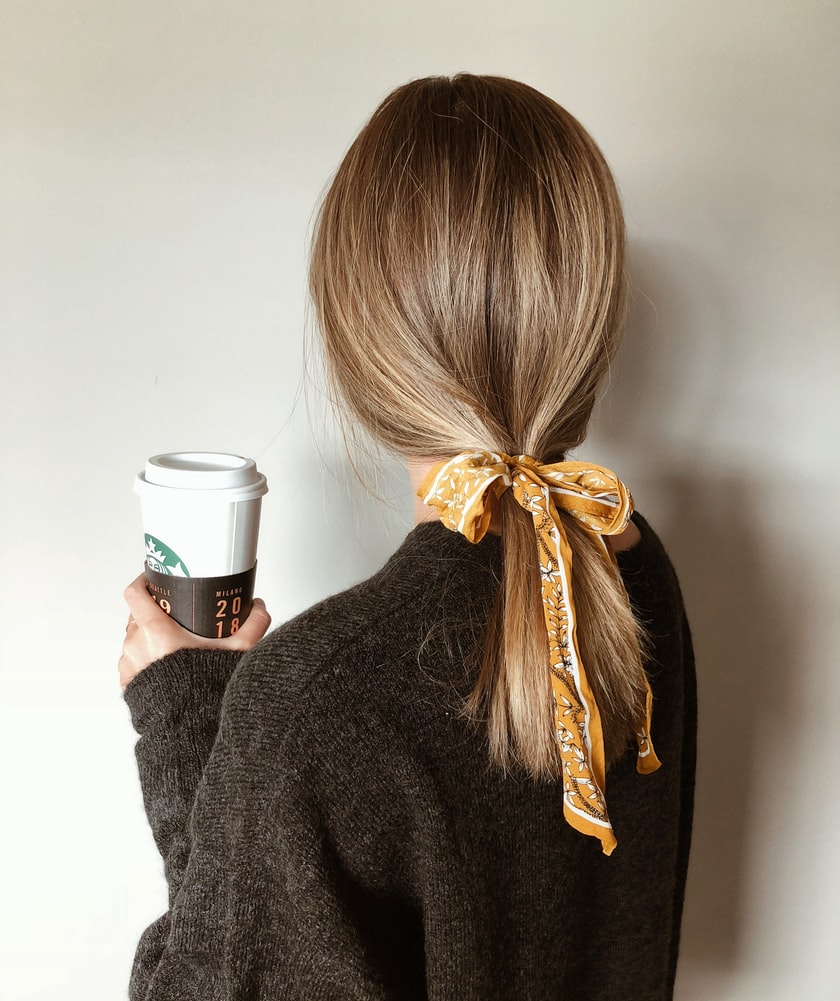 Here are five simple methods to instantly make your hair look and feel amazing:
1. Apply Dry Shampoo on Your Hair at Night
Who doesn't love waking up in the morning with perfectly smooth and refreshed hair? Use dry shampoo at night to wake up with hair that looks and feels incredible in the morning.
Your scalp produces more oil at night. As such, spraying dry shampoo on your hair and scalp when oil production is at its peak is your best bet to treat the issue before it happens.
Second, using dry shampoo at night allows the product enough time to make an impact. Dry shampoo must be left in for a longer time, so it can absorb fluids like oil and sweat.
Alternatively, you could use good-quality baby powder instead of dry shampoo. Just sprinkle the baby powder onto your scalp and comb your hair before you go to sleep. Your hair will look perfect the following day.
2. Use Hair Mousse
Mousse is a useful and versatile hair product. You can use it in so many ways to improve the feel and look of your hair. It's primarily used to solve hair loss problems because it can add volume and thickness to your thin, fine hair.
But you can use it for other purposes as well. For example, using a hair mousse after hair wash can make your hair shinier and create a softer hold.
Here's a trick: Apply mousse to your hair, make your hair into a high bun, and then open the bun after 30 minutes for a lovely, loose wavy hairstyle with plenty of volume and shine.
3. Give Your Hair a Cold Water Rinse After Washing it With Warm Water
It's a good practice to always wash your hair with warm water, followed by a cold water rinse. Warm water opens the cuticle, so the conditioner can do its work and really settle into the hair shaft. A cold water rinse closes the cuticle, locking in the moisture from the conditioner. This results in moisturized, shiny, lively, and frizzle-free hair.
4. Use Hair Extensions
So, your hair is short. Or maybe it's on the thinner side and lacks volume. Chances are these shortcomings keep you from creating your favorite hairstyles. Not to worry, because hair extensions have your back.
Hair extensions can instantly add length, volume, and thickness to your hair, allowing you to pull off many different hairstyles.
You have the options to choose clip-in hair extensions, tape extensions, halo extensions, weave-in extensions, fusion hair extensions, and more. In any case, be sure to choose only human hair extensions as they look and feel more natural and are long-lasting.
The type of extension that's best for you depends on your existing hair health and whether you want a temporary or semi-permanent solution. For example, tape-in human hair extensions are best for thin or fine hair because the tape is almost undetectable. And clip-in extensions are great for women with medium to long hair and those looking for a temporary fix.
The quality and brand of the extensions could also determine the final results. Make sure to buy wefts from only reputed brands for the best outcomes. For instance, you could try Zala's best tape-in hair extensions to transform your short, fine hair into something that would give even Rapunzel a run for her money.
5. Give Your Hair an ACV Wash
Apple cider vinegar comes with an array of health benefits. But do you know that giving your hair an apple cider vinegar wash (ACV Wash) makes the hair stronger and shiny, besides improving your scalp health?
ACV wash is a great hair fall solution, so consider using this method if you feel like you're shedding more hairs than usual. It's also effective for dealing with an itchy scalp. The best part is that apple cider vinegar is a completely natural solution to many of your hair problems.
Since ACV is an acidic product, it lowers the pH and balances overall hair health. Also, it's a natural disinfectant, so it may help you get rid of the fungi and bacteria responsible for scalp issues like itchiness.
Follow the simple steps below for an effective ACV wash:
Add two tablespoons of ACV to a cup of water.
After your regular hair washes, apply the ACV and water mixture to your hair.
Make sure to apply the mixture from the start to the end of your hair and gently rub it into your scalp.
Let the ACV mixture sit in for about five minutes before rinsing it with cold water.