Most women have attended a few fancy dress parties in their time. In fact, lots are invited to them on a regular basis. They're extremely fun and you can tell everyone enjoys themselves. Have you noticed anything strange about the costumes?

Women still tend to wear clothes they think will appealing to men, which is a little sad. You can look fantastic without showing as much skin as possible. Do you know which costume you'd choose? Let's take a look at a selection of classy ones.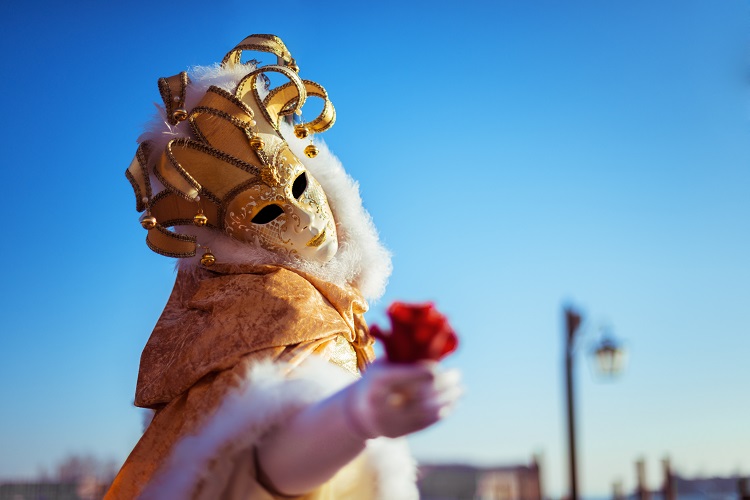 1. The Age of Prohibition
Al Capone was beginning to grow his evil empire. Coco Chanel was slowly changing the way women dressed. We were moving further away from the depressing Victorian Era. But, people still liked to party hard.

When looking at 1920s costumes pay attention to flapper dresses. Scarfs, feathers, and fake cigarettes will help complete the look. It's a flamboyant style without being too revealing.
2. Kara Danvers (Supergirl)
When someone wants be Supergirl you'll generally see lots of leg and what they ate for dinner. The costume is only slightly better than a bikini for covering your body. Everyone will have the same idea too.

Dress like Kara Danvers (Zor-el) before she starts taking her clothes off to fly into a burning building. Become the geek going to her day job. Undo a few buttons and people will see the Supergirl costume underneath.
3. Military Costume
The military sometimes get put into difficult positions, but they do their best to protect the country. If you want to support them you can go to your fancy dress party dressed as a lethal soldier.

You'll have a selection of forces to choose from depending on which color you like. I think you will find the combats are pretty flattering. You can look sexy and tough without wearing a skimpy dress.
4. Female Hugh Hefner
Some people say Hugh Hefner helped women out, which might have been true at the time. Nowadays you don't need to rely on men putting you in magazines. There is no need to dress like a Playboy bunny ever again.

You should be able to dress like the man himself. If you're going to a costume party dust off your silk bathrobe. Choose a nice pair of slippers and pajama pants. Finish the look by sticking a fake pipe in your mouth.
5. Iconic Actresses
Young girls pay lots of attention to clothes modern actresses wear today. Lots of them spend afternoons posting inappropriate shots on Instagram. Do you really think iconic actresses would have done the same thing?

When you look at photos of women like Audrey Hepburn and Elizabeth Taylor it's like they come from a different planet. Pick your favorite old school actress and find a way to look like her for a night.
6. Grease Lightning
Most women on the planet must have watched Grease dozens of times. I'm guessing you sing some of the songs when you hit karaoke bars too. Sandy Olsson pulled off a wonderful transformation and didn't need to get naked.

She did have to turn into a bad girl, which you'll need to do. You won't have any difficulties sliding into your leather pants and black clothes. You've just got to work hard to bring the perfect feisty attitude.
Try to Think of Something Special
You don't need to use any of the ideas we've talked about today. They will always be there if you need them, but let your imagination run wild. Try hard enough and you'll be able to come up with a special one of your own.