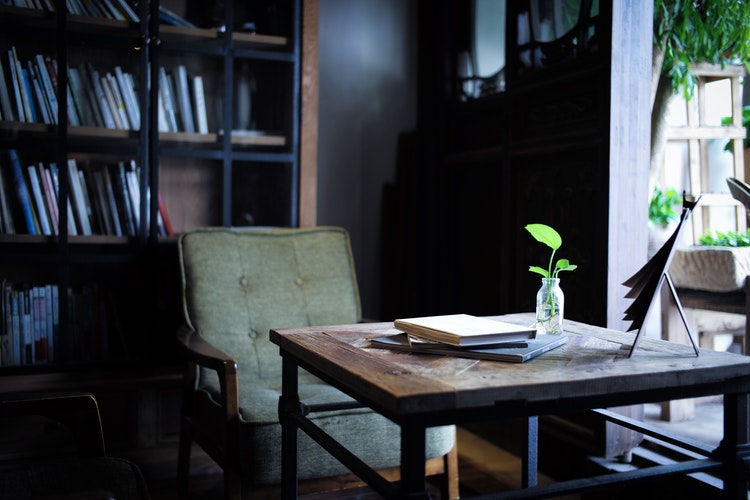 SourceFor those who love to stay at home, your humble abode is a sacred space where you unwind, relax, and spend most of your free time. It is natural to want your home to look as pleasant as possible because you're the one who has to live in it. Tastes are always evolving, so you may like what you see in your home right now and then change it in a few weeks, months, and even years.
There are many ways you can spruce up any space to make it look much better. It matters not if you have a limited budget or not, because it depends on your taste. Of course, there's also the option of only using the things you currently have to give your home a new look. If you're raring to revamp your home, check out the ideas below.
Declutter
Maybe the most straightforward way you can transform your home is to get rid of things you no longer have a use for. Maybe it's time for a seasonal declutter. If you are taking this route, make sure to dig deep into attics, basements, and other storage places so you can see items you forgot you had.
Decluttering will give you the chance to use usable stuff you put away for safekeeping. It will also inform you of things that you should give away, donate, or sell so you don't keep on holding to things that have no use to you. This is an excellent read regarding effective home decluttering.
Discreetly Display Family Photos
A house that's filled with memories should have a lot of photos to commemorate it with. An excellent way to discreetly display family photos is to put them in custom board books that you can design yourself. The advantage of personalizing this is you can match it as closely as you can to the current decor of your home.
You can put your family board books on the shelf or even use them as coffee-table books. This makes them easily accessible so you can look back on the memories whenever you can.
Board books can transform space because, instead of having a lot of mismatched photo frames and/or albums, you can aggregate everything in one place. This makes the space much neater and more organized.
Showcase Unique Memorabilia
Some things are better displayed than kept in some dark corner of a cabinet or attic. If you have some empty shelves or looking to make one to make a wall seem less empty, showcasing some unique memorabilia like your wedding caricatures will make it look more interesting.
If you have rare antiques, really old toys, or just a collection of trinkets that look good on the shelf, try showcasing them. See how the display looks, and keep it if you like it. This is a cost-free way to use the things you already have to make a new look in your home.
Add Something Live
Depending on the decor you want to go for, adding plants is often a good idea. The pop of green or the variety of colored blooms looks great in a room with a monochromatic theme. Generally, adding something live will breathe life to any room.
If you're unsure you know how to keep a plant alive, go for realistic-looking artificial ones. Some plants are easier to take care than others are, so if you're looking for options, read here for low-maintenance houseplants you can get. The most popular indoor plants that people go for lately are succulents and cactus.
Dress Your Windows
A simple way to make a room more elegant is to add curtains. If you want to make space look much more elegant, dress the windows with luxurious curtains, trimmings, and even curtain rods.
Avoid using flimsy cloths or see-through fabrics if you want the luxe feel. While these materials may not be that cheap, this is still a budget-friendly way to revamp your home without doing any renovation.
Display Local Artwork
Here's the great thing about local artwork: they're unique works of art, and you can easily find them anywhere near you. If you're a pretty good artist yourself—whether you paint, do calligraphy or sculptures, display them proudly on the mantel, shelves, and even coffee tables. You can also collect artwork from budding artists and hang an interesting picture or two on the wall.
Rearrange
This is another way to revamp your home without buying anything. If you want to switch your dining and living room, you can definitely do that and experiment rearranging the furniture in the process. This doesn't apply to rooms with permanent fixtures, like the kitchen and the bathrooms, of course.
You don't have to go the extreme of stripping one room to put it in another. Sometimes, placing the sofa farther away from the windows will make a difference as the free space allows for better lighting. The way you arrange your dining table can be a good place to start as well.
Repaint Walls/Things
Sometimes, all your furniture and decor look just fine; they just need a better background in order to pop. Repainting your walls with a fresh coat or a new color will certainly give your living spaces a fresh feel. It certainly is not cheap to repaint walls, but you don't have to do everything at once if a big budget is out of the question.
Walls are not the only things that can be given a new life with paint. Make furniture more interesting with some complementary color, or breathe new life to outdated picture frames using gold or silver spray paint. You can also paint little baubles and other trinkets that you can use for decors in many parts of the house.
Play with Lights
Anything that illuminates the inside and outside of your home is always a good thing. Additional lights, string lights, candles, and more are great and cheap additions to home decors. If you want to give a more visual impact to your living room, you can always get a better-looking mini chandelier or something quirky or unique to match your personality.
Lights can add a lot of needed ambiance too. If you want your backyard to look cozy and inviting, add some bulb string lights. Adding some candles scented with citronella add gives light and, at the same time, keeps the mosquitoes and other bugs away.
Slowly but Surely
Professional decorating can be expensive and time-consuming, but you can definitely do it by yourself. To narrow down personal DIY projects, you need to know which ones you want to make, so make sure to do your research first. This is to determine if the projects are within your skill level and they don't cost too much, if you are concerned about the expense.
How do you revamp your home, and do you employ the services of a professional or do it by yourself? Share your thoughts below.