Hi my wonderful people! Have you dreamed of having your kitchen outdoors and enjoying the time spent there? So, this setting really exist as you may know and it is available for you as well, if you are living in a house with a yard. We have started looking for some incredible outdoor kitchen ideas, and we were surprised of how many examples are there in the world. So, in this collection, you will see literally all kinds of outdoor kitchen ideas, starting from luxury to rustic, big to small, one element to many elements kitchen ideas. Having said that, feel free to check the great collection of Amazing Outdoor Kitchen Ideas For Enjoyable Cooking Time. So, go through them and tell us what you think. Enjoy!
L Shaped Outdoor Kitchen with Fireplace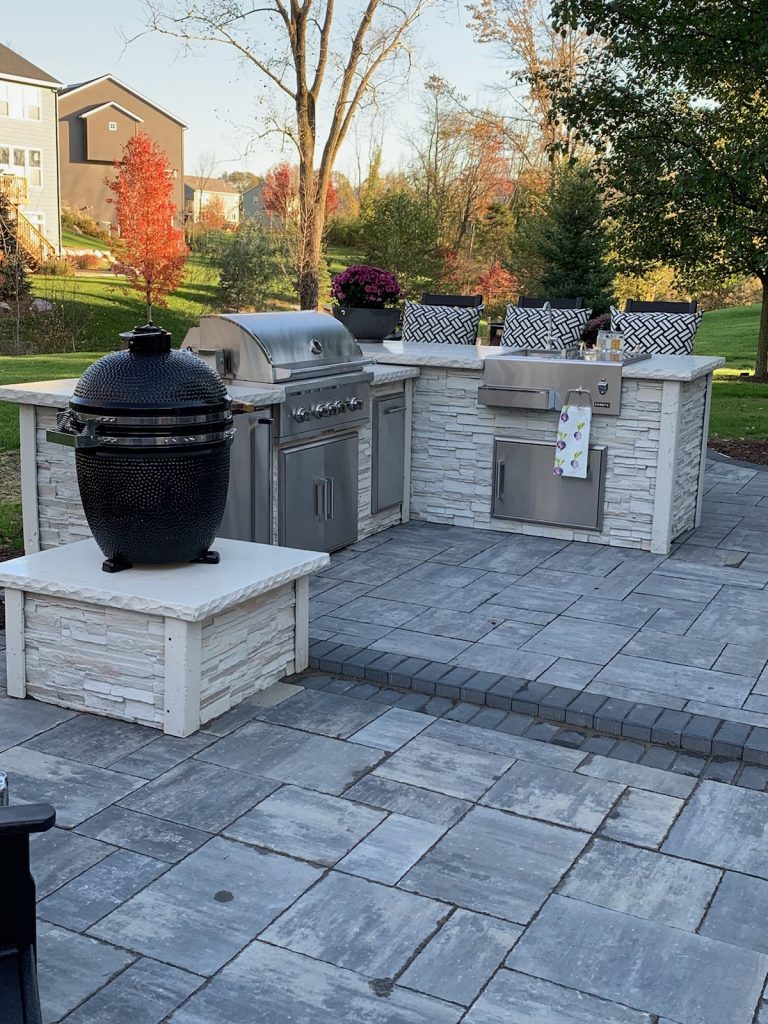 Ultra Modern Stone Outdoor Kitchen
What are your first impressions by the outdoor kitchen below? If yo simply love these kind of kitchen ideas, this will inspire you start with such project from now. This is an incredible setting that has a lot of decorative elements that add to the whole picture. So, there are many flowers and lights that make this place even more enjoyable.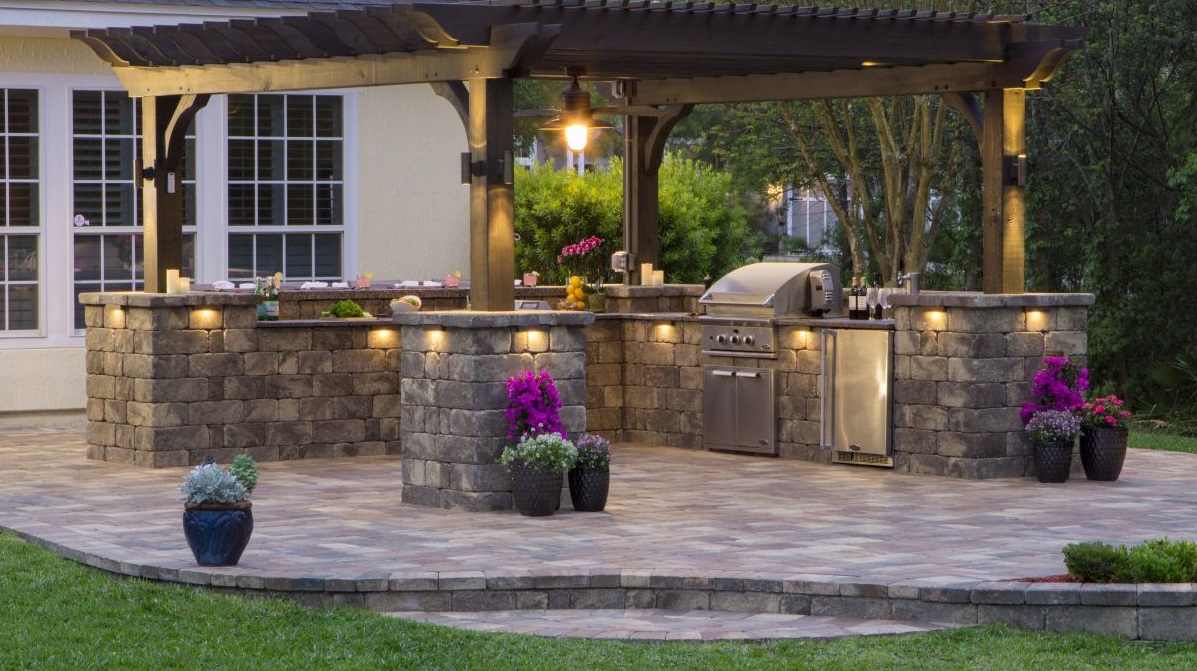 Brick Designed Outdoor Kitchen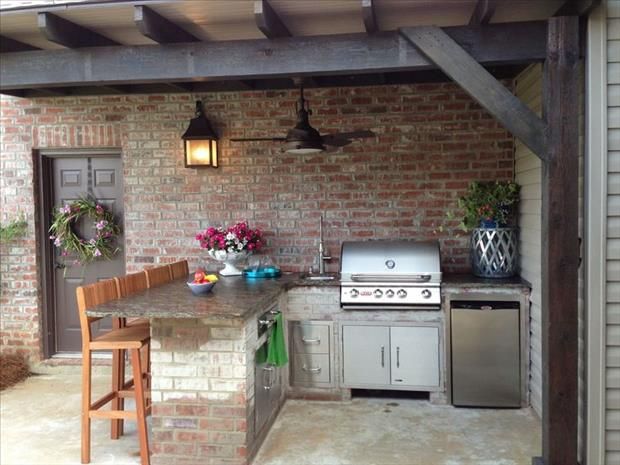 Comfortable Kitchen Idea With a TV Stand
For all TV fans, here is something really wonderful. You may bring your TV experience outdoors as well together with your kitchen! Here is an idea on how you can do that.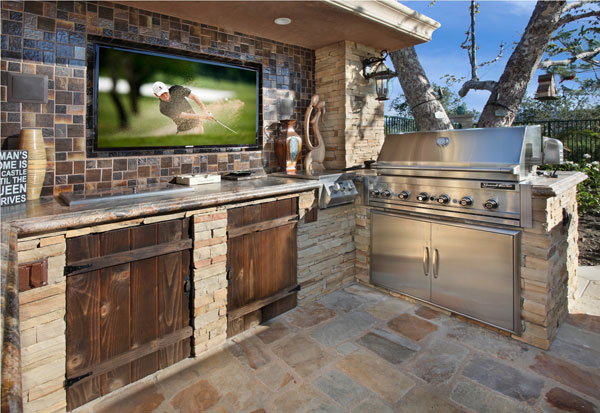 Simple One Element Outdoor Kitchen Ideas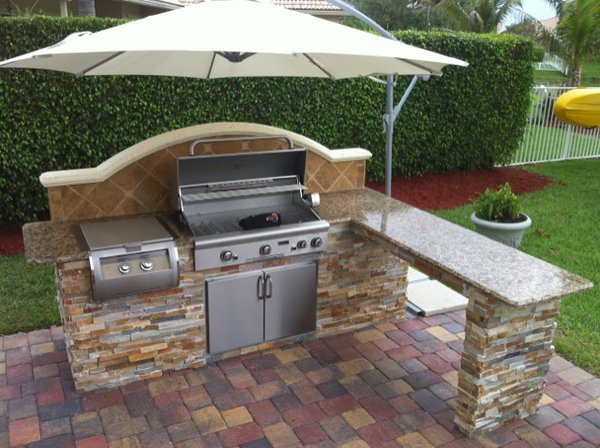 As we already mentioned, not all outdoor kitchens has a luxury side. On the contrary, there are many more special DIY kitchens that you can make on your own and they will look even more cuter. That is the truth with the following great example of a pallets made outdoor kitchen that will definitely steal the show.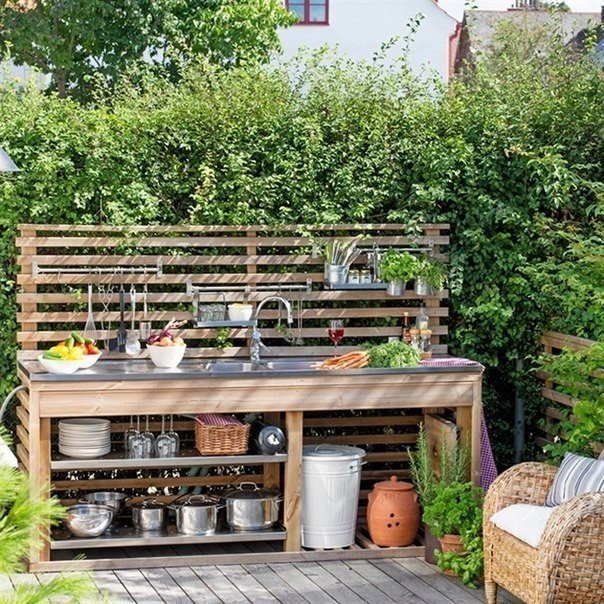 Outdoor Kitchen Bar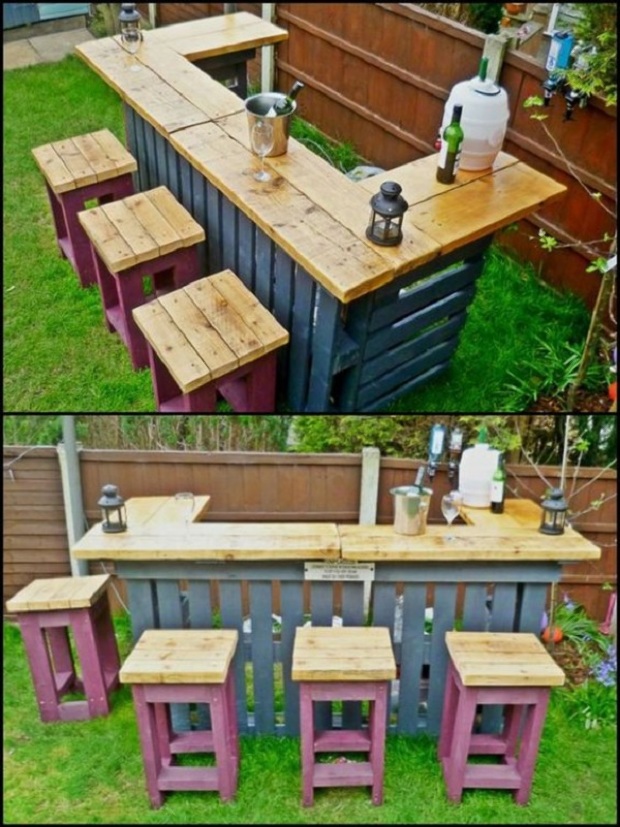 Charming White Wooden Kitchen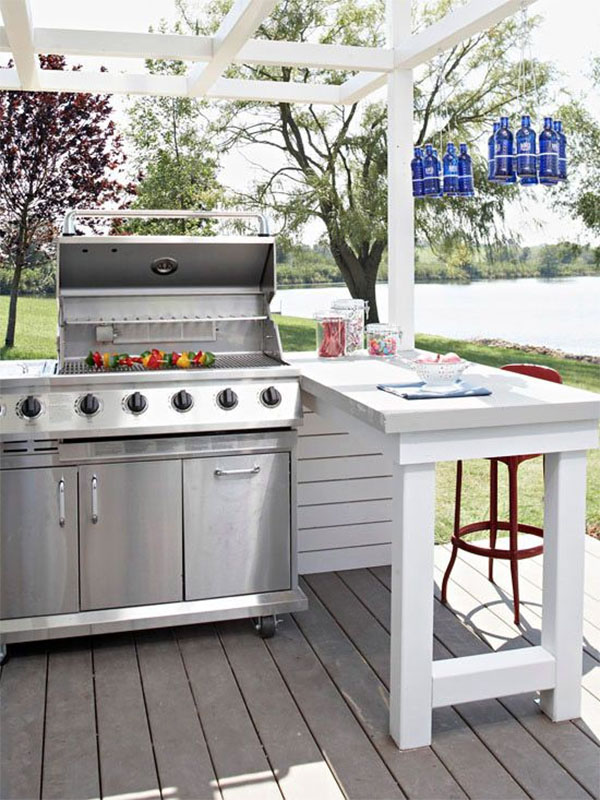 U shaped Big Outdoor Kitchen Solution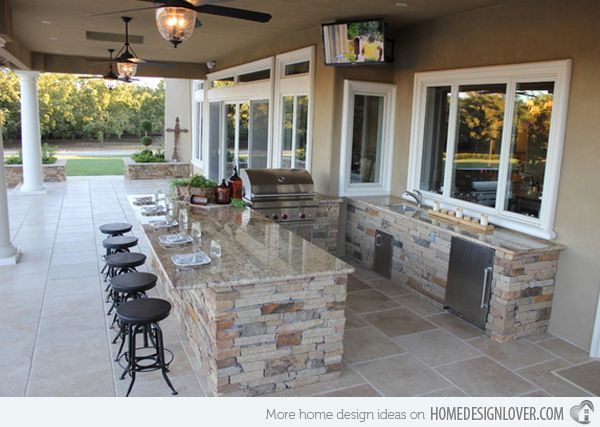 Mini Outdoor Kitchen With Pizza Oven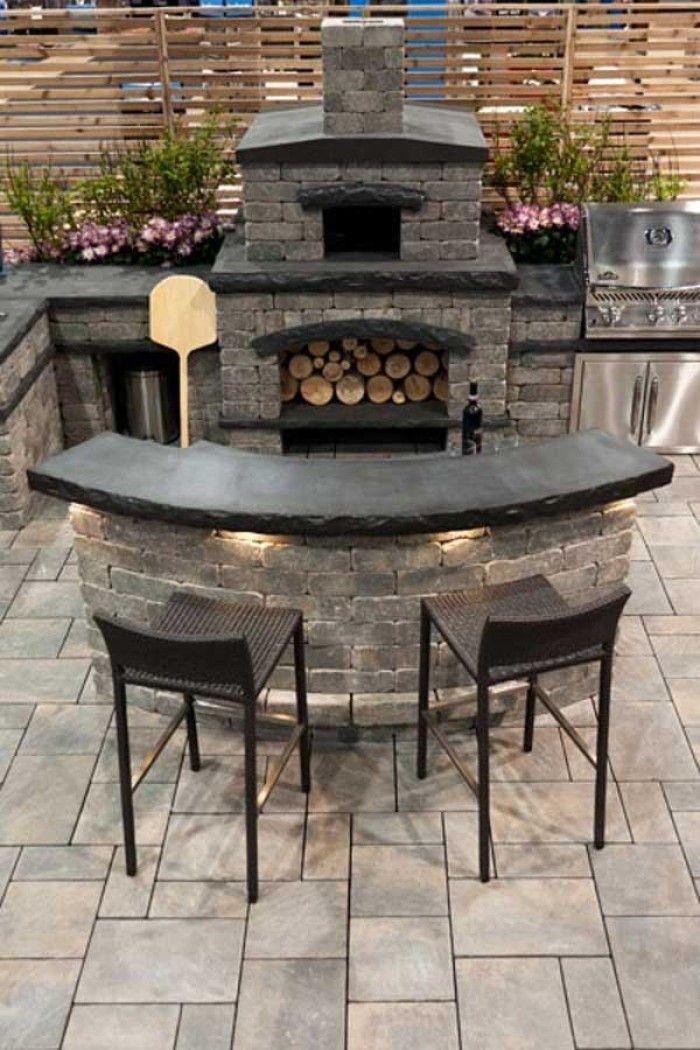 DIY Simple Wooden Kitchen Ideas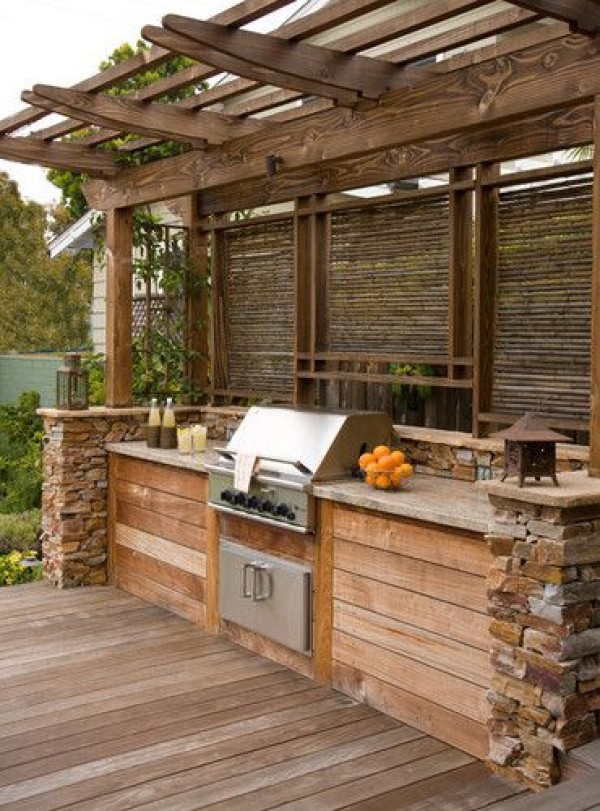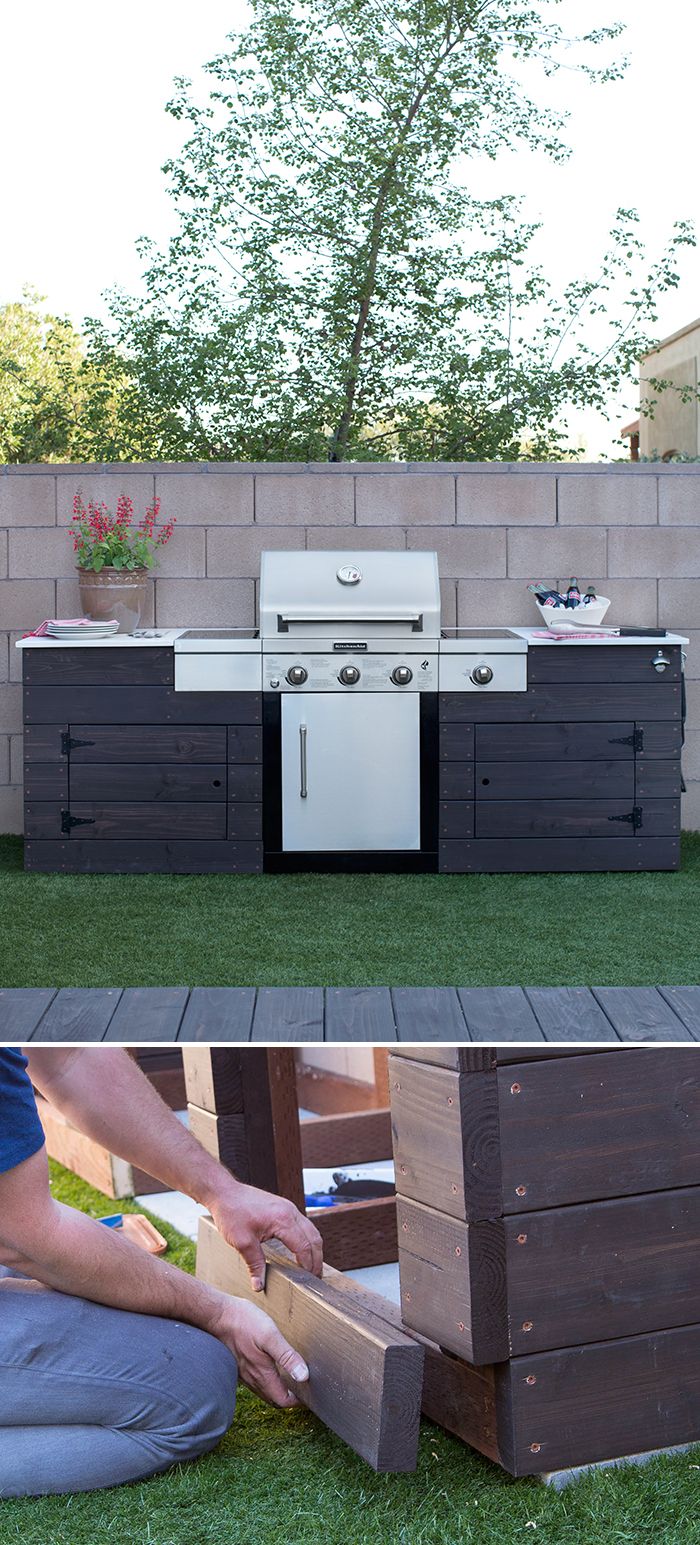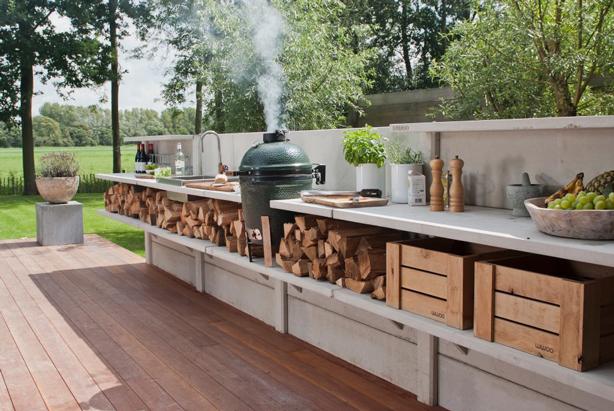 Great Small Outdoor Kitchen Ideas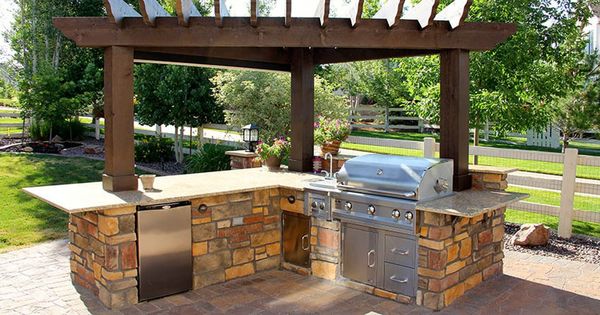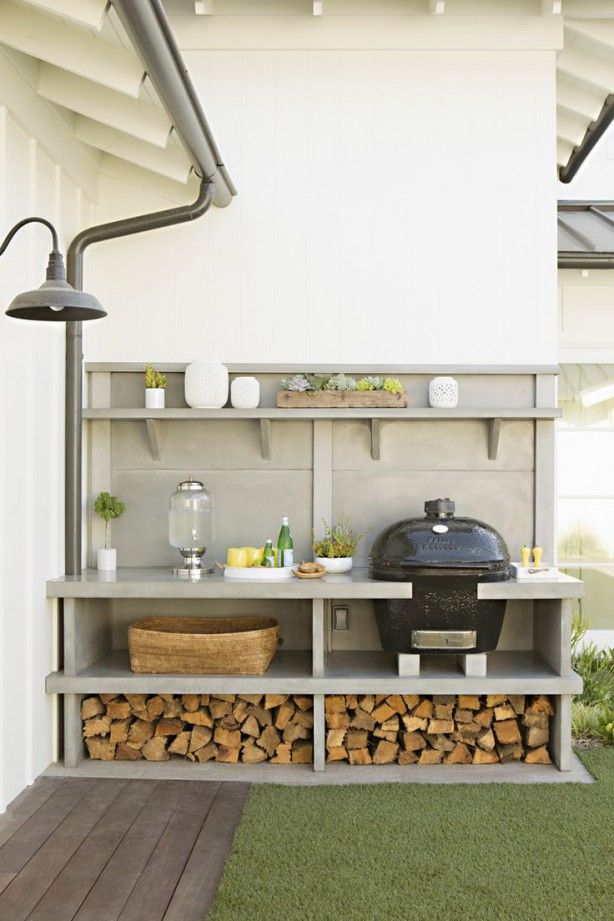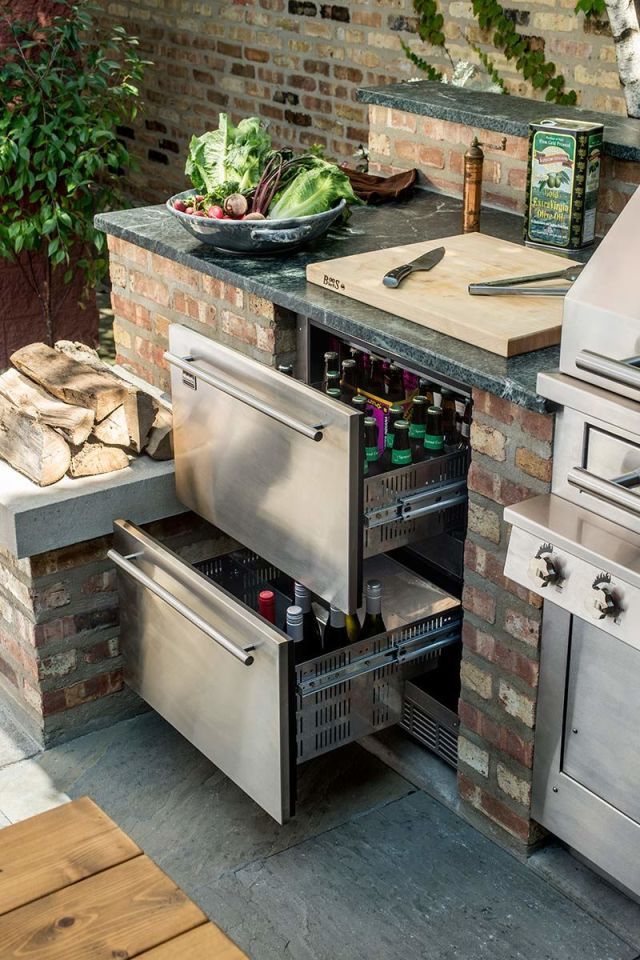 Amazing Backyard Kitchen Setting Ideas
And only for your eyes and enjoyment, check out how some people decided to implement this outdoor kitchen idea thus making a beautiful setting in their backyards. These are our top examples that will inspire you do the best out of your available outdoor space. So, what are your thoughts on this my dears?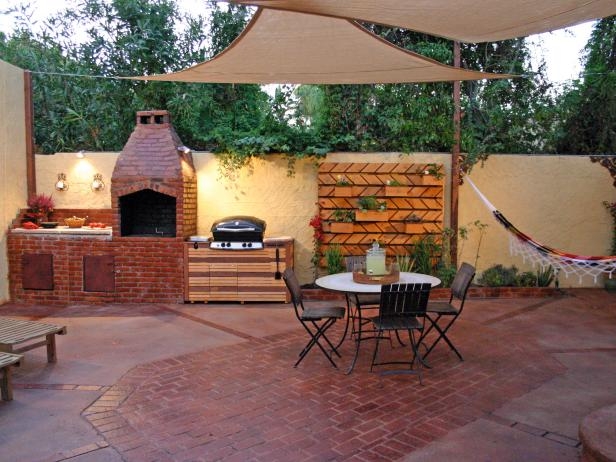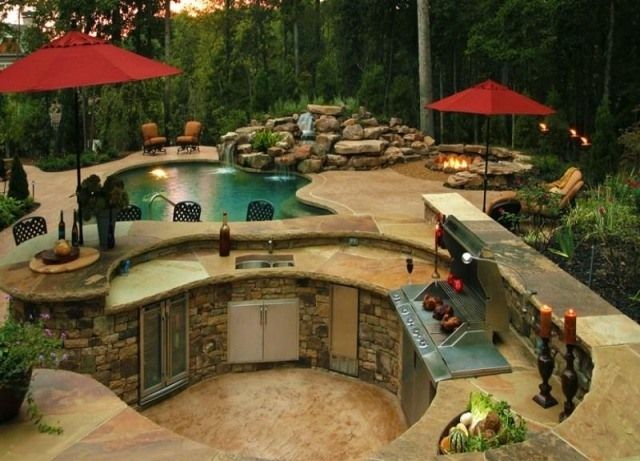 So, how did you find this collection of outdoor kitchen ideas? We made this collection to give you great ideas on how to redecorate your dream home with something cool and creative. Therefore, feel free to share your comments with us. Thank you for reading and don't forget to stay up to date with the content of Feel It Cool to find many other great home decor ideas. Until our next post – 'Follow your heart and stay cool'