Wall art has become immensely popular in the preceding years. And not just the ordinary print paintings – canvas wall art is a powerful emotion-evoking illustration that can arrest your senses right away. To add mood, essence, and glamour to a room, or even a wall, canvas portraits have become the first choice for people nowadays. And rightly so; explicit paintings of wildlife, landscapes, or skylines can raise spirits unlike anything else.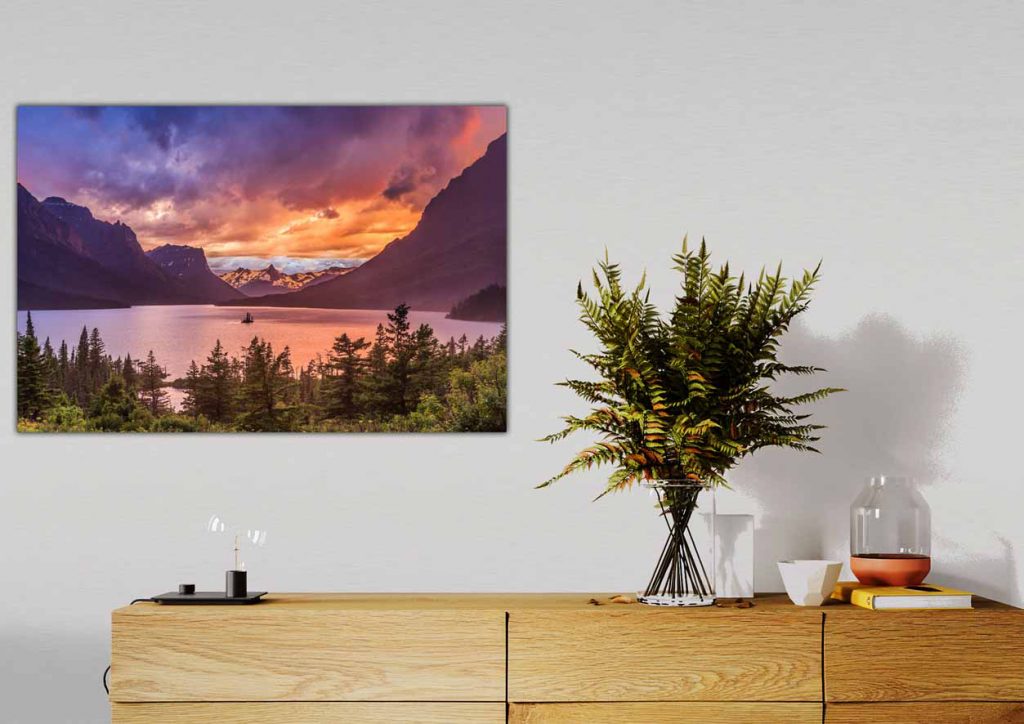 How to choose wall art
While an excellent piece of artwork can put the finishing touches to the final home décor, a poor choice of wall art can as easily spoil the mood. It is challenging at times to select the correct wall art simply because people are often unaware of the factors to consider when picking one. Let us look at the tips that you must remember when shopping for an enchanting canvas wall art. To get inspired, you can find a large collection of wall art, here.
1) choose contrastingly
The basic rule of the thumb is to match the wall art with the color scheme of your room. In that case, if the design elements in your room are neutral, low-key, and nautical, choosing a colorful, eloquent canvas painting is wiser – possibly one that is an enchanting abstract. Similarly, if you already have wall-papered walls and spunky elements integrated, then a simpler, serene landscape or skyline is the best choice – this can be a floral print, in an attempt to quell the noise.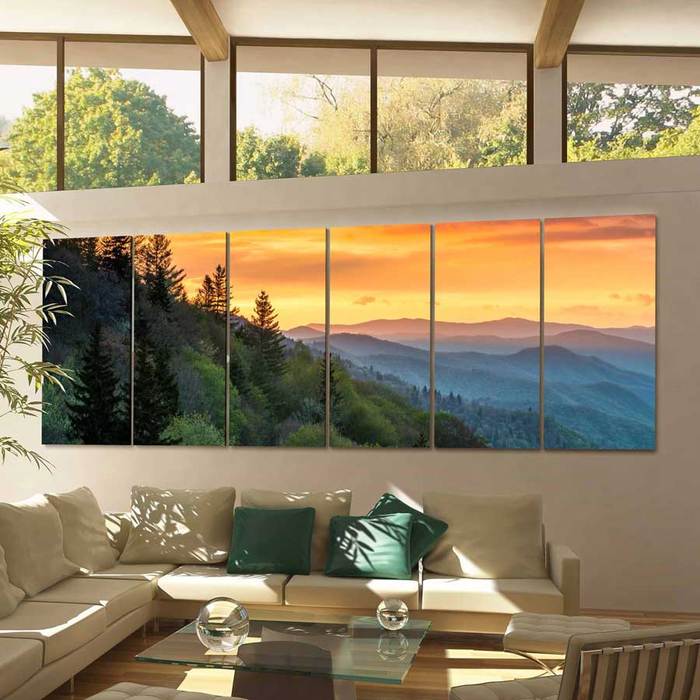 2) Take the dimensions
Selecting the wall art according to the space that requires to be filled in is essential. The last thing you would want is to hang up a canvas that feels overcrowded on the wall – out of place and too big. Take a tape measure and get the dimensions noted before going to shop one. Choosing the piece that fits the size allows you to further filter your range.
3) Choose the style
At the same time, as Canvas Conquest sells wall art in three categories including one large panel, 3-pieces, and 5-pieces, you would have to decide which kind would suit best. The 5-piece would take up a huge space, and so is appropriate for living or drawing rooms. For smaller spaces, 3-paneled paintings are the perfect fit because they can grab your attention like a neon light. As for the bedrooms, feel free to choose between the two.
Why canvas wall art matters
There is a reason why canvas wall art has become an important component of interior design. It not only adds a focal point to the room, but it also fills the gap of texture, color, and detail to any room whatsoever. Imagine a colorful, paneled canvas artwork hung up on a white wall – it will spice up the entire atmosphere immediately. For that purpose, it is consensual that wall painting is the key element to a successfully designed interior and that selecting the right one is imperative to the overall feel.
With an enormous collection of canvas wall art available at Canvas Conquest, take your pick keeping all these tips in mind.