Some people like to travel to find the sun, while others prefer to seek out the local culture, and if you are a culture lover, then there are few better places on Earth to explore than the city of New York. To help you get the most out of your visit to the Big Apple, here are a few of the main cultural highlights.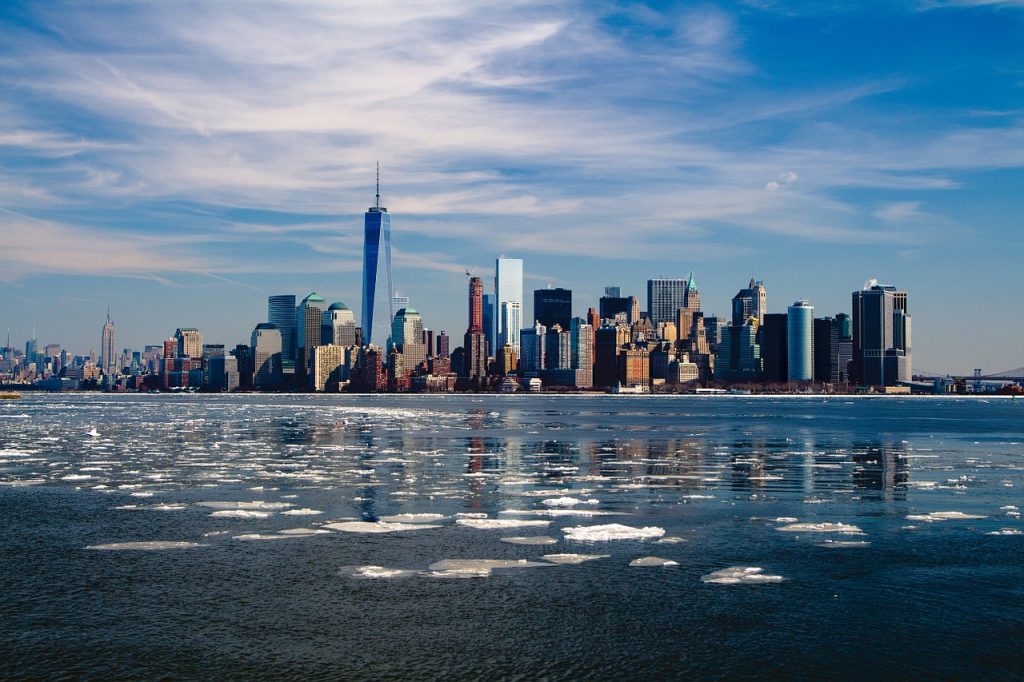 Central Park

As well as being one of the world's most famous areas of parkland, extended to 843 acres of meadows, walkways, gardens and water features, it is also a cultural hub at the heart of the city. Many tourists take the chance to check out the Central Park Zoo, and there are regular free outdoor concerts on the Great Lawn, while the open-air Delacorte Theater holds annual "Shakespeare in the Park" productions. If you want to take a leisurely approach to exploring this spectacular aspect of New York, then the Central Park Conservancy offers a variety of guided tours, including some that will teach you all you ever needed to know about the public art on display in the park.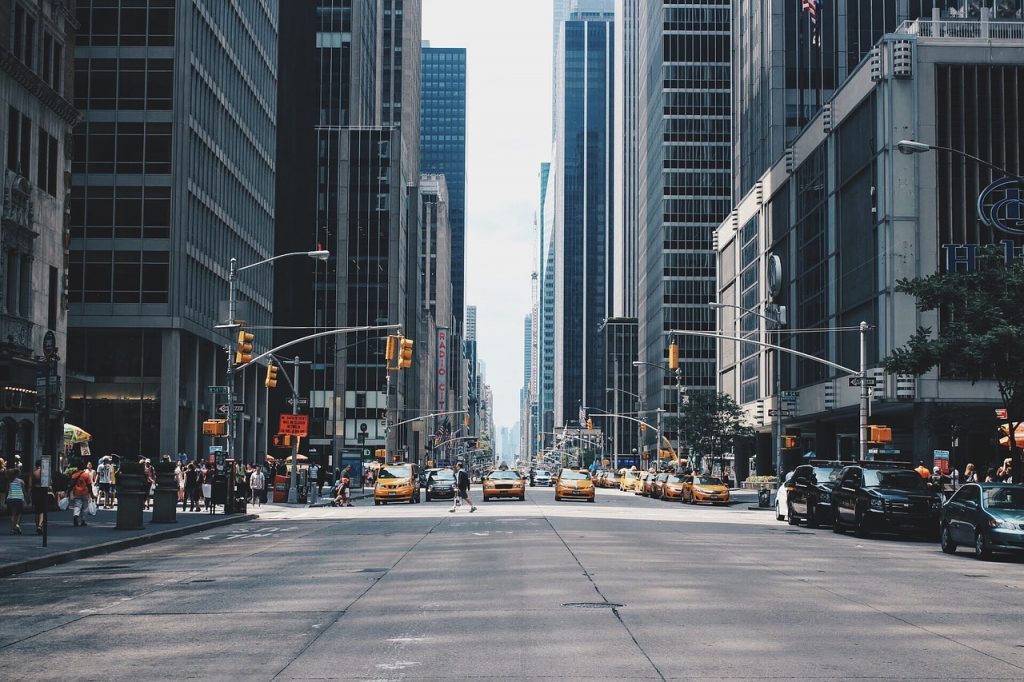 Broadway Theaters

There are few more famous areas of New York than Broadway, where some of the world's most successful shows are premiered. In this buzzing cultural center, you can see everything from musicals to shows by playwrights ranging from Eugene O'Neill to Louise Gund. As well as being one of the world's most influential playwrights, O'Neill also lent his name to one of Broadway's famous theaters. Originally known as the Forrest Theater, it was named after O'Neill in 1959, and tickets to the theater are keenly sought. Another grand old theater worth visiting is the Al Hirschfield Theater. Opulent and spectacular in scale, with over 1,400 seats, it opened in 1924 and has staged some of Broadway's most famous shows, from Pirates of Penzance to Guys and Dolls.

Metropolitan Museum of Art

New York is particularly well known for its rich variety of museums, including two of the world's most famous. The Metropolitan Museum of Art, which was founded in 1870, holds a staggering two million individual objects, ranging from paintings and sculptures to rare artefacts from around the world. It even features an Ancient Egyptian temple that was taken directly from the banks of the river Nile in 1978. With 17 acres of space to explore, this is a museum that rewards repeated visits.

Among the many highlights is the Ancient Egyptian collection on the first floor, while on the second floor, there are several galleries displaying European paintings of every art era, from the 13th to the 20th centuries, along with 15 rooms displaying Islamic art and artefacts. In the American wing, you can enjoy art from every period of US history, and there are numerous other galleries covering Asian art, classical antiquities, and every type of modern painting and sculpture you can imagine.

One of the best aspects of a trip to the Metropolitan is that the museum is set up to give you a full day out, with guided tours, a roof garden bar, and regular events for adults and children.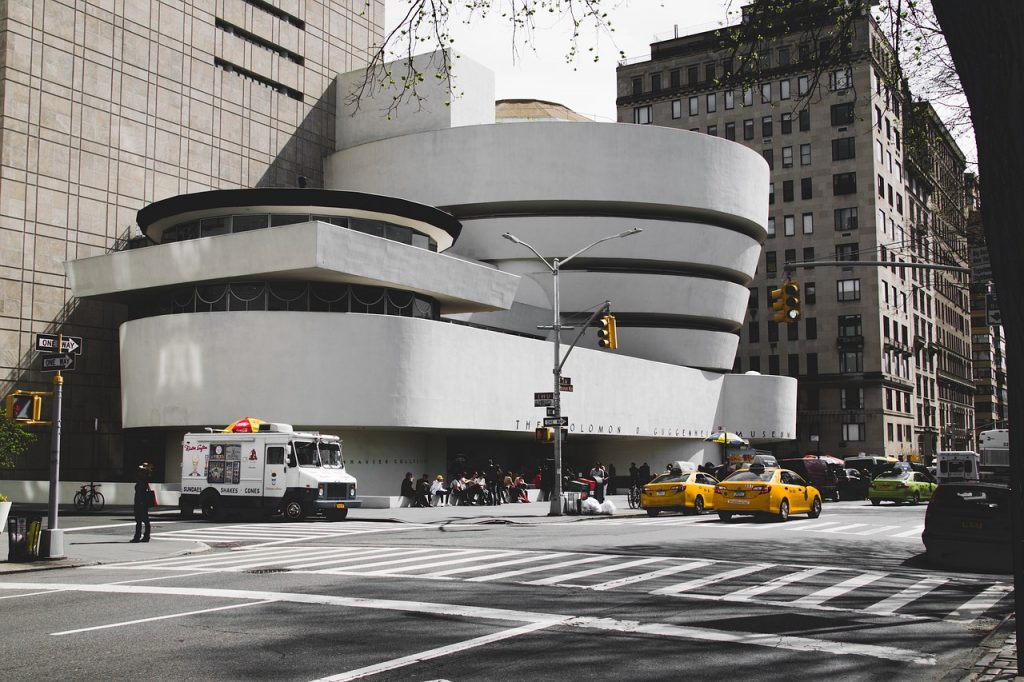 Guggenheim Museum

Designed by renowned New York architect Frank Lloyd Wright, the Guggenheim Museum is a work of art in itself. Completed in 1959, its inverted structure caused a sensation in the city, dividing critics and wowing tourists. As a result, the famous white conical spiral is almost as well known as the art work inside, which includes works by some of the art world's most significant individuals, including Picasso, Pollock, Kandinsky, Monet, Degas and Van Gogh.

The art collection was established by New York mining magnate Solomon R Guggenheim, who began to collect works of abstract art towards the end of his life. In fact, the Guggenheim Collection has proven to be so successful that other Guggenheim museums have been opened in Venice, Abu Dhabi and Bilbao. The New York edition offers some distinctive features, including the Rotunda, an ascending ramp that showcases a selection of modern and contemporary art. There are also plenty of food and drink options in the ground-level eatery known as "The Wright" and Café 3, which offers breathtaking views of Central Park.

New York is one of the world's most culturally rich and diverse cities and no visit to the Big Apple is complete without a visit to these famous cultural landmarks.