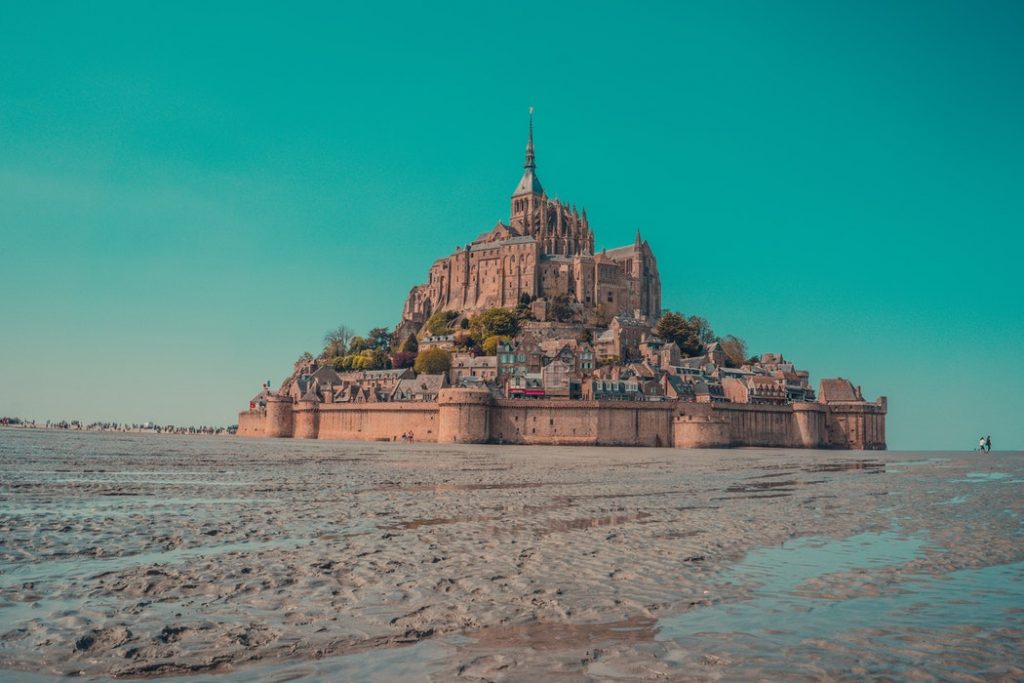 Once a mighty kingdom, today a democratic republic. A country with a very huge history and a real touristic sensation. If you ever have a chance visiting France you will be able to witness a breathtaking magic. Therefore, here are few cities aside Paris you can visit:
Lille. A historic city dating back to the 17th century. You will be mesmerized by amazing squares, outstanding architecture and the beautiful churches. Places to visit: Palais de Beaux-Arts de Lille – A big museum of European fine art; Place Charles de Gaulle – theater, architecture and history; Lille Cathedral – cathedral housing museum of sacred art; Vieille Bourse – ornate 17th-century stock exchange.
Montgenèvre. A commune of the Hautes-Alpes in southeast France, it's an amazing natural sensation. Top places to visit: Mont Chaberton – mountain with remnants of an old fort; Col de Montgenèvre – mountain pass near French-Italian border;
Clarée – a river in southeastern France, a tributary to the Durance. Its source is in the Cottian Alps, near Mont Thabor and Valloire. It flows for all of its course in the Hautes-Alpes department.
Mont St. Michel. An UNESCO protected church built on a cliff. Places to visit: Mont Saint Michel Abbey (abbey, gothic architecture and monastery) – the Mont Saint Michel Abbey is located within the city and island of Mont-Saint-Michel in Lower Normandy, in the department of Manche. The abbey is an essential part of the structural composition of the town the feudal society constructed; Tombelaine (abbey and history) – is a small tidal island off the coast of Normandy in France. It lies a few kilometres north of Mont Saint-Michel. At low tide the island can be reached on foot from the coast of Cotentin, 3.5 kilometres to the northeast, and from Mont Saint-Michel; Alligator Bay (Reptile park with snakes and crocodiles).
Bordeaux. Renowned for its varieties of high quality wine, it's a city you must visit. Places: Place de la Bourse – is an iconic city square with 18th century architecture, a fountain and a vast reflecting pool; Bordeaux Cathedral – dating to the 11th century, is a Roman Catholic church dedicated to Saint Andrew and is the seat of the Archbishop of Bordeaux; Pey Berland Tower – a 15th-century Gothic bell tower of the cathedral, offering far-reaching views of the city; Pont de pierre (historic bridge inaugurated in 1822) – commissioned by Napoleon, this elegant bridge has 17 spans enabling it to cross the River Garonne.
Strasbourg. Places in Alcase, on the German border, this city offers someting different than the other typical French cities. Places: Petite-France – is the city's lively tourist hub, known for cobblestone streets, canals, and well-preserved half-timbered homes like the Tanners' House, built in 1572; Cathédrale Notre Dame de Strasbourg – a gothic edifice, built from 1187 to 1439, with a 16th-century astronomical clock & a rose window; Palais Rohan – archeological, fine, decorative arts museums in grand, 18th-century palace with rococo interiors; Grande Île – an island in the center of the city, with churches, palaces and tourist draws such as hotels & shops; Alsatian Museum – set in 16th- & 17th-century mansions, with displays on Alsatian art, folklore & rural life.