The humble bathroom cabinet: somewhere to store medication, the first aid kit and several spare toothbrush heads. Is your just a cupboard with a mirror, or something smarter with exciting extra features?

Are you missing out on the latest technology that makes a bathroom a better place to be?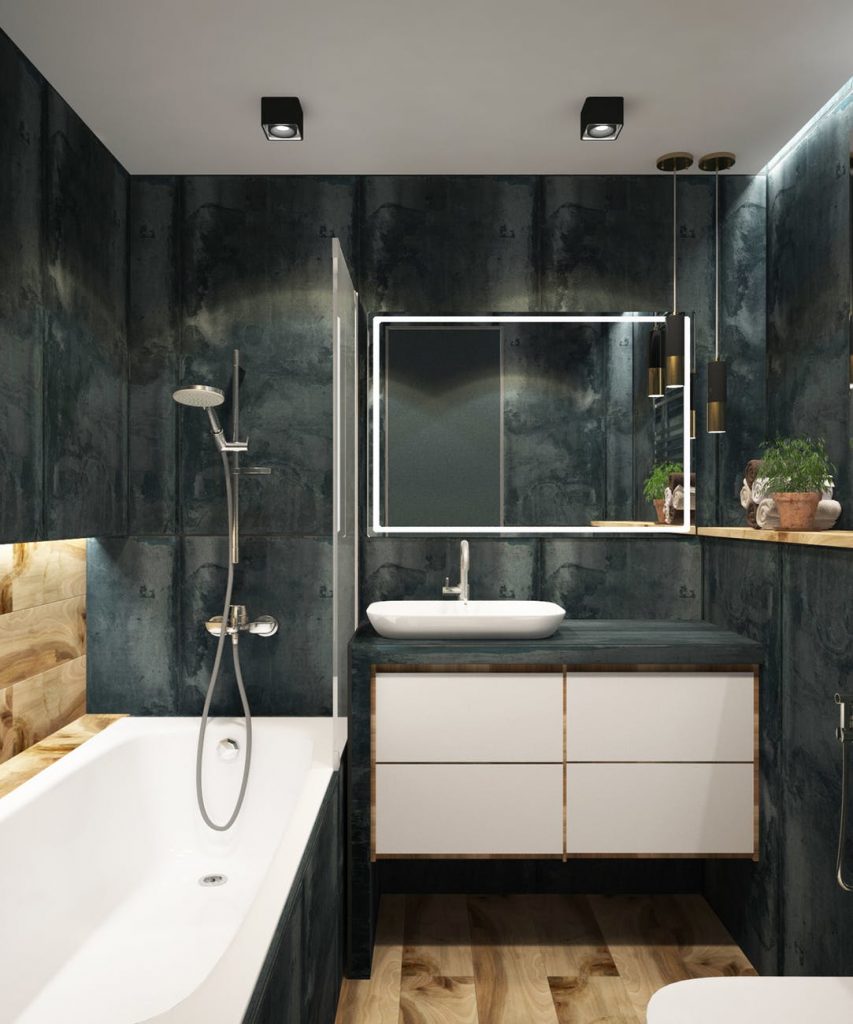 From colour-changing mood lights to touch-free controls, you could get so much more from your cabinet.

Here's some bathroom technology that you might not realise you're missing:

Demisting Mirrors
When you have a shower or bath, the steam quickly settles on the mirror. The mirror is useless once mist and condensation stop you from seeing your face.

Demisting mirrors are also known as fog-free mirrors. They have internal heat pads that reduce condensation, maintaining a useful, clear mirror. With these, there's no need to wipe your mirror to shave or do make-up.

The demister can be switched on and off using a switch on the cabinet. You can activate the heater before your shower, to keep the mirror clear when you get out.

For a post-shower shave or an eyebrow adjustment, keep your mirror shiny and clean.

LED Technology
With LED lights, you can enjoy a variety of different potential lighting options. LEDs are power saving, keeping your energy bills as low as possible while helping you see your face clearly.

Choose from cabinets with colour-changing lights, to create a relaxing atmosphere or ambient lights underneath the cabinet for a warm and soft glow. You can also choose a cabinet with bright LEDs to light up your face very clearly.

Lighting Sensors
Enjoy touch-free simplicity by choosing a cabinet with lighting sensory. With these, you don't even need a switch or power button. Lighting sensors activate the lights if you wave or hold your hand nearby.

Don't worry about fingerprints on your bathroom cabinet, with sensors to activate electrics. Some cabinets will switch off automatically when they've been on for a while, while others require another quick wave to power down once you're done in the bathroom.

Shaver Sockets
If you visit a hotel, you'll probably find an electric shaver socket. Adding one of these to your home might seem like a costly endeavour, but now, your bathroom cabinet can include a shaver socket of its own.

Shaver sockets can be used to power or charge electric shavers. Many electric toothbrush chargers also use these sockets, so, you can put your toothbrush straight into its dock to keep it topped up at all times. You don't need to risk your toothbrush running out, or take it to your bedroom to recharge it.

Bluetooth Audio
Love singing in the shower. You're not alone! There's bathroom technology to help. With Bluetooth audio, turn your bathroom into your own private party room. Whether you're rocking out, relaxing in the bath or catching up on breaking news while you get ready, having Bluetooth audio technology lets you enjoy the best sounds.

Why choose bathroom technology?
You might not think of your bathroom as somewhere for the latest technology. Yet, a high-tech bathroom cabinet can make a big difference to your home.

This is a guest post from Bathroom Cabinet World