If you have a pre-teen who is ready to grow out of their old bedroom style and create a new look entirely for their teenage years, you might not know exactly how to decorate accordingly. Maybe you have a child who is turning into a pre-teen and you don't want to have to redo their bedroom again in two years. Here are some ideas on how you can turn their childhood room into something they will be happy living in for their teen years.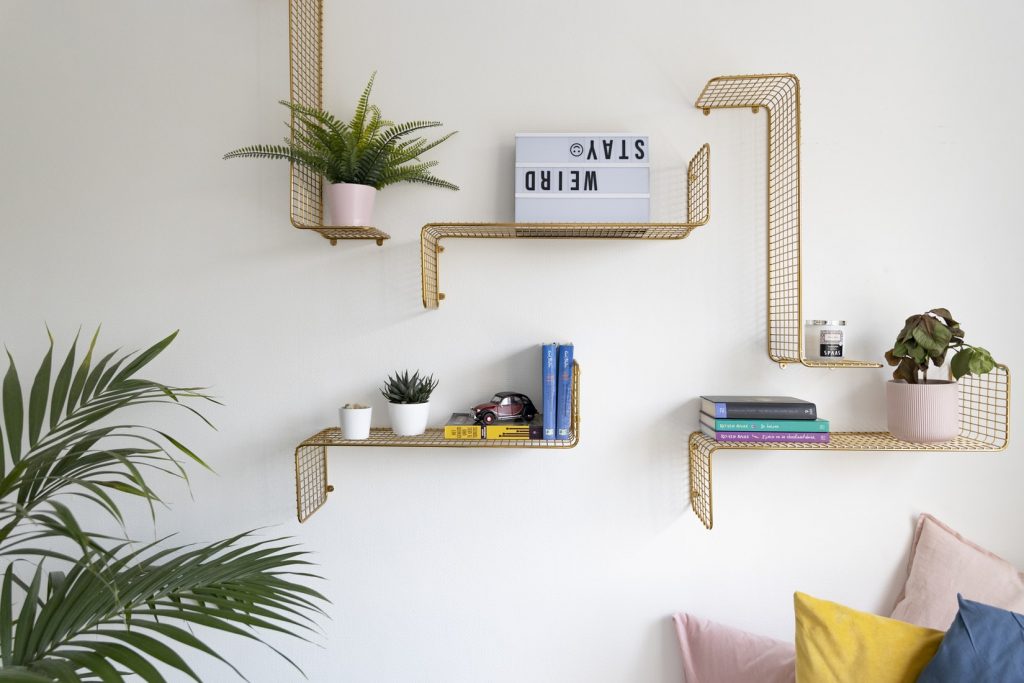 Paint only one or two walls
As strange as it may seem, strange is actually the look that teens and pre-teens are going for. When you give a teenager free roam to do whatever they want to their bedroom, you will often see that they paint only one or two walls. Whether they stick to a solid color or a weird pattern is up to them, but only one or two walls ever get painted.
Ask your child if this is something that they would like to do with their room now that you are giving them the chance to decorate it the way that they want it to look. Make sure to remind them that this is how it is likely going to look until they move out, so make sure that whatever they paint is going to be something they are okay with looking at for the next eight years at least.
Choose a bedspread without a set theme
Another thing to keep in mind when decorating a bedroom for a pre-teen and teenager is that you need to make sure that nothing has a set theme. If your bedspread has a set theme, it doesn't look as cool as a teenager would like. It can have designs, of course, but nothing that is dedicated to a tv show, movie, or animal that they really love. Everything has to be relaxed and comfortable to fit into a teenager's aesthetic that they have planned out. Also make sure that you upgrade them from a twin to a full size bed. You can find full size bed dimensions and bedspreads that work with them online easily.
Get a matching rug and curtain
If your child wants to add curtains or a rug to their room, make sure that they add both and make sure that they match each other. Most people would assume that you want to match the bedspread to the curtains or the rug, and while that is a good idea, you want to act as if you are dressing yourself.
If you are wearing a shirt that matches your pants because it is the same color, you don't want your accessories to also be the exact same color. Treat room decorating the same way.
Don't be afraid to mix dark colors and bright colors
As long as the colors are not clashing, you can mix the pastels and the darker colors together all you want in your child's newly decorated bedroom. The whole point of being a teenager and decorating your room is so that you can make sure that you have a splash of everything you feel. Sometimes, a teenager will prefer to sit on the darker side of their room, and sometimes they will want the brighter side.
Get a desk
Your child might already have a desk. As long as it isn't covered in drawings and stickers, this is completely fine and they can keep their old desk.
If they don't already have a desk, or their desk isn't in good condition, you should get them one. They are going to have a lot of homework in the later years and they will need a safe and comfortable place to do all of their assignments, even if they are just on their laptops.
Plus, a desk will add better posture to your child's life. So if you needed a reason to get them a desk when they don't necessarily need it, this is your reason.
Add fairy lights or LED lights
Adding in an alternative source of lighting is the last thing that you need to do when you are finishing up the bedroom for your pre-teen and teenager. Your teenager might choose to place the LEDs underneath of their beds, or they might hang the fairy lights on the walls. These lights are going to not only give them that last boost they need to complete their aesthetic, but LED and fairy lights eat up a lot less power than regular bulbs.