A bedroom should be comfortable and aesthetically pleasing. After all, it's the place you rest, sleep, and (for some people) get ready in the morning. If it's a spare room, it's the place where guests will spend a chunk of their time, so you must ensure it meets their expectations.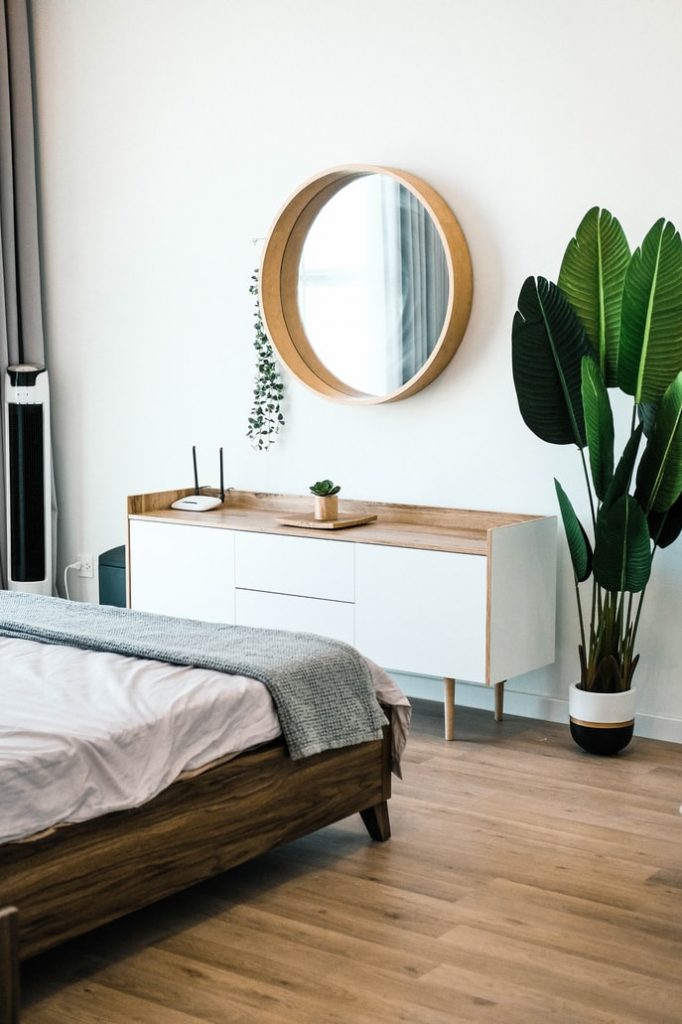 Redoing an old bedroom takes some work, especially if it's not been redecorated in a long time. Whether you're doing up a spare room or the main bedroom needs refreshing, here's how to revamp the space.
Declutter Old Items
First of all, clear the bedroom of any old junk to make redecorating much easier. Put items into boxes – one for keeping in the bedroom, one for throwing out/donating, and one for items that belong in other rooms in the house.
Buy New Bedroom Furniture
New bedroom furniture will instantly lift the room. When deciding on what bed, dressing table, and bedside tables to buy, consider the décor style you want to achieve and ensure it matches. If you want a fairytale aesthetic, for example, you could opt for a four-poster country bed and an antique mirror at your dressing table. It's better to go with high-quality furniture so that it lasts for longer, too.
Install Better Lighting
Bad lighting will make any room appear dull. For a bedroom, ambient lighting is generally your best bet. Alongside some small lamps, you could also opt for a chandelier or a beautiful pendant light hanging from the ceiling. Some string lights will look lovely, too!
Repaint the Walls
If you haven't repainted the bedroom in a while, a fresh lick of paint will make a huge difference to the overall look and feel of the room. Choose colors that are fresh, warm, and inviting – reds, yellows, and creams work well in a bedroom. Consider painting one single wall a different color, too, for a more interesting aesthetic. You could even use wallpaper if you want a particular design.
Sometimes it's easier to tackle all your updates and renovations at once time, especially if you're paying a company or contractor to complete the work. In that case, you could consider applying for a personal loan to help you afford all the updates. Remember that you will be paying the loan back along with the interest rate over several years.
Hang Pieces of Art
Next, consider what will hang on the walls to make the room look even more beautiful. Art pieces are a great option, as there are so many types out there to match your bedroom's style. You might want a classic painting, a modern black and white photograph, or an interesting abstract piece of art that makes you think.
Decorate with Plants
Plants are perfect for almost any room, especially the bedroom. Not only will they look amazing, but the bedroom's air quality will improve due to their presence, too. Some great plants for this include a Peace Lily, Bamboo Plant, or English Ivy.
Once the bedroom is revamped, it'll become a space that you never want to leave.