Christmas and New Year are times when you send gifts to your dear ones. Be it a simple card or costly gifts, these are sure ways of keeping your relations close. In this online world, physical gifts are soon getting replaced by digital gifts. Many online shopping sites such as Amazon, Flipkart etc have started the provision of Gift Cards. You can use these gift coupons to buy anything you want through the website.
Offline to Online
In olden days, people used to send greeting cards on special occasions such as Christmas, birthdays etc. But times have changed. When is the last time you sent a physical greeting card? With the developments in information technology, email addresses took the place of home addresses. Why write out an address and post a card, when you can just type out an email address? Time is also a factor. Your online greeting cards are sent at the click of a button. You can also schedule it to be delivered at a particular time.
Why Gift card
Think again before you gift a watch to your friend. He may have a lot of watches and he may not like the model you selected. You can always ask him, but it will destroy the surprise factor. Here comes the advantage of a gift card. You can get one from many shopping centers and online retailers.  You can purchase affordable gift cards from Urban Ladder, Amazon, Flipkart etc. Using these, your friend can purchase a gift that he wants. You are literally enabling your friend to choose his own gift.
Another advantage is its convenience. You need not spend much of your time guessing what gift your friend would like. You need not go to a post office. You can buy a gift card and send it to your friend within minutes. Many of you will have relatives and friends abroad. When it comes to gifting them, gift cards are probably the only available means. Gift cards have successfully overcome the problems of time and distance.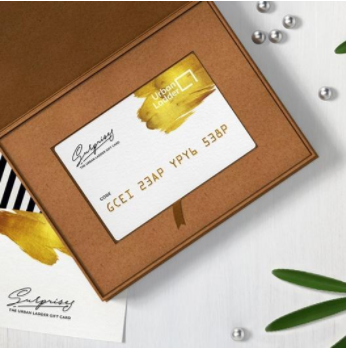 Types of Gift cards
You have a lot of choices when it comes to gift cards. You can get it in a physical card form or you can go for a completely digital form. Many affordable gift cards from Urban Ladder and similar sites offer you customization options. Most of them have a space for your personal message. You can write out the name of your friend or your own personalized greetings.
Keeping in touch
Gifts are certainly a way to renew your friendships and relations. Your friends may be wishing for some extra money to buy his favorite mobile. The plus point of gift cards is that they can be coupled with payments. So if you gift a card of Rs.10000, your friend needs to pay 10,000 less for his purchase. Most of the websites offer a period of 6 months to 1 year to use your gift card. Keep in touch with your dear ones and renew your relations with a personalized gift card.