Australia is the third most popular country in the world for higher studies with about 800,000 foreign students recorded recently. Also, six Australian universities rank amongst the top 100 universities in the world. If you are planning to study abroad, consider Australia, for that apply for an Australian Student Visa first. This will be your gateway to quality education. There are different types of visas available depending on certain factors like age, type of study, and stay period, but most international students apply for the Australian Student Visa subclass 500. This visa allows students to stay in Australia for up to five years regardless of their field of study.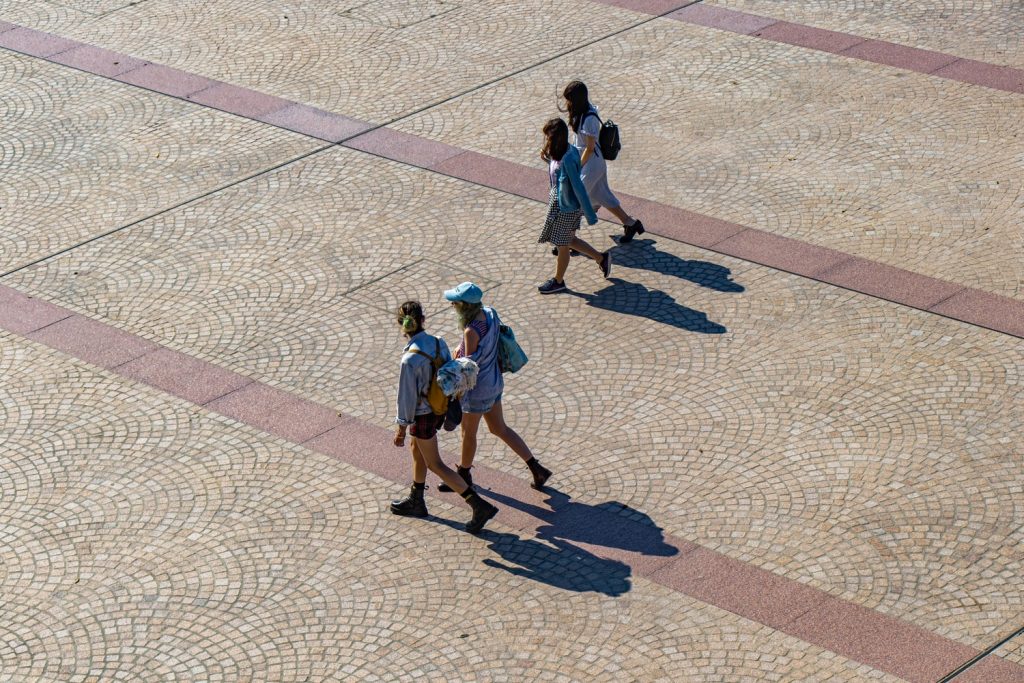 Application for an Australian student visa should be submitted 6-12 weeks before the course starts
The application process should be completed online through ImmiAccount only
Here, far down, you will get to know how to get an Australian Student Visa.
What is the total cost of an Australian Student Visa?
Students need to pay their application fees online while submitting their Australian Student Visa application. The basic fee for the subclass 500 visa for students above 18 years is AUS$620 + AUS$460 whereas for those below 18 years is AUS$620 + AUS$150. This amount can be paid via credit/debit cards, American Express, PayPal, etc. Moreover, applicants also need to have financial funds of at least AUS$ 62,222 to prove their financial capability.
Are you eligible for an Australian Student Visa?
Before applying for a student visa for Australia, it is necessary to check the eligibility criteria to avoid getting rejected. Below listed are the basic requirements for an Australian Student Visa:
Provide evidence for Full-Time course enrolment – Student visas are only provided to those who have enrolled in a full-time course and not to those who opt for part-time or distance learning courses. While applying for the visa students are also required to provide evidence of enrolment. This evidence can either be a Confirmation of Enrolment, Letter of Support, Letter from Educator, or Acceptance Advice of Secondary Exchange Students.
Get a health check-up and insurance.
Visa applicants need to get their health checked and provide a certificate stating that they are fit. The certificate and check up has to be done by empanelled doctors only.
Additionally, the student needs to have a Health Insurance or an Overseas Students Health Cover (OSHC). The OSHC can be obtained from an approved Australian insurance provider. For a single student, the average annual cost of OSHC is AUS$ 430.
Provide Genuine Temporary Entrant (GTE) statement
To get an Australian Student Visa, students have to provide a GTE statement. This statement depicts that you are travelling to Australia only for study purposes and tend to return back to your home country after a few years. GTE should have details of your previous education, education gap, the economic situation in the home country, employment details, and third-country employment details.
Have Proficiency in English
English proficiency is a mandatory requirement to get an Australian Student Visa. Applicants need to prove their English proficiency by submitting valid English test scores. The ELP exams approved by the Australian Government are IELTS, TOEFL-iBT, CAE, PTE, and Occupational English Test. Candidates need to gain a minimum score in any of these exams and provide their scores along with the application.
Should possess a good character
Australian Student Visa applicants above the age of 16, have to meet certain character criteria. For this, they are required to provide:
Details of all the criminal conduct in which the applicant is indulged
True answers to any questions asked.
All the information and documents asked by the Ministry of Home Affairs. This may include a police certificate, military certificate, letter of conduct from the employer, character statutory declaration, and form 80 personal particulars for character assessment.
List of documents required for Australian Student Visa application
While applying for a student visa for Australia, students are required to attach various documents along with their application. Each document should be scanned first as the application process is entirely conducted online. The list of the mandatory documents is given here:
A passport with a validity of more than 6 months beyond the applicants stay in Australia
Non-immigrant visa application
Receipt of application fee payment
Confirmation of Enrolment (CoE) / Offer Letter
Health insurance/OSHC (Overseas Health Cover)
Financial capacity evidence for at least 12 months stay and air travel expense
Recent digital photographs
English language test scores
Transcripts, certificates of diploma, degree, and school
Statement of Purpose
What are the steps to apply for an Australian Student Visa?
Applicants who are eligible for an Australian student visa can proceed towards the visa application process. This can be done using the steps given below:
Step 1: Get your passport and health check-up.
Step 2: Gather all the necessary documents and scan them properly.
Step 3: Create an ImmiAccount and login
Step 4: Fill the visa application for which you are eligible
Step 5: Pay the visa application fee. The visa fees can be paid using a master credit/debit card, visa credit/debit card, American Express, Diners Club, China Union Pay, JCB, Prepaid Credit Cards, BPAY, and PayPal.
Step 6: Provide your Biometrics through the ImmiAccount
Step 7: Get your health examined and provide medical letters.
Step 8: Provide any additional information if needed
Step 9: Check and submit your application
Once the application is submitted, you will receive a unique Transaction Reference Number (TRN). Through this number, you will be able to track your application, communicate with the visa centre, check the progress of the application, and manage it. So, this is the detailed information on how to get an Australian Student Visa. If you have planned to visit Australia for studies, but don't know about the visa procedure, read this blog as a reference, and apply for your visa soon!