If you have found yourself at a crossroads with your working life, you could be wondering what you want to do next. It might be that you are looking at what study courses you should take, or you may be coming to the end of your studies and thinking about your next steps. Many people get to a certain point in their career where they could even be considering a completely different path altogether.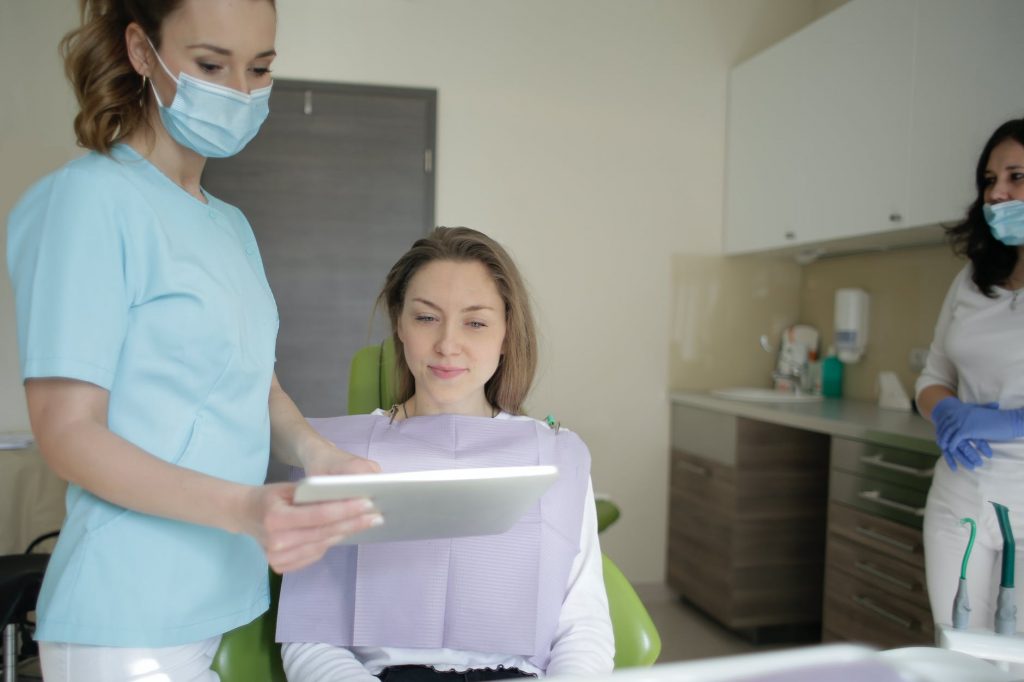 You will not be alone in debating which will be the best move for you to make – but that doesn't make your decision any easier, especially when there are plenty of choices from which you can pick. Yet one career path that many people decide to follow is to go into nursing.
This great career is one that is fulfilling for many of us, and it creates the chance to give back to your community. These are some of the benefits why you may wish to consider becoming a nurse.
Strong personal satisfaction
Nursing is one of the most respected careers across the world in which you can work. You'll find that a nurse becomes an essential link between a patient and their doctor: although each situation will be different, you'll find on many occasions that a patient will speak with a nurse far more than they will with a doctor. A great number of nurses feel that their choice in career is one of the most rewarding fields they can imagine for themselves.
You can influence healthcare policy and practice
Have you ever wondered who has created the procedures, rules and nursing diagnoses you will need to follow in nursing? These will have been done by PhD-educated nurses.
Nurse researchers have been responsible for collating the scientific data required to improve care practices. For instance, nurse researchers found that a 10% increase in BSN-educated nurses led to a 5% decrease in patient mortality post-surgery – which has influenced hospitals' nurse hiring policies. Nurse researchers have also advised lawmakers about potential changes to policies, as well as advances in the field of nursing. So you may find yourself in this position if you elect to undertake an executive nurse leader program to progress your career to the next level.
Get a good salary
The median wage for a nurse is, according to the Bureau of Labor Statistics (BLS), is almost $50,000. If you decide to advance your career and become a nurse practitioner, then your median pay rises to more than $60,000 – increasing to $90,000 if you work within the advanced practice. You can also earn more if you elect to work on weekends and holidays.
There are different specialties and patient populations to work with
If you are thinking of a career in nursing, then you will find that there are more than 200 specialties where you can get a special certification – meaning that you'll be regarded as an expert in that particular area. You may then find you will be able to earn an increased salary, as well be in higher demand for your expertise.
You can also decide to work with certain types of patients, including:
Chemical dependency
Pain management
Pediatric
Psychiatric
Wound and burn management
It can be a flexible role
There are few roles that have the flexibility of nursing as you can work when you want, where you want. No matter whether you want to have a full-time role, a part-time position, or you decide to be a temporary hire: you can do them all. If you get to a point where you want to have time away from work, you can quickly find employment when you wish to return. You can be a nurse full-time and work three days in a week, while having four off, due to the longer hours you will work.
You will be viewed as an expert in your field
If you're thinking of earning advanced qualifications, such as a doctorate degree in nursing, then you'll be able to hold your own among other medical professionals educated to this level. You will be a valued member of any care team.
You can have a non-clinical job
A vast majority of nursing jobs are within an acute care setting – yet there are several administrative nursing jobs available if this is an area you're interested in. Nurses are known to be hired in places such as insurance companies, major corporations, schools and laboratories, among others. Many nurses will gain hands-on experience within a clinical setting to start with, then take these skills with them if they decide to move to a different area later in their career. You never know where these skills will be required.
You will find great support and camaraderie
One of the most meaningful benefits of becoming a nurse is the relationship you will create with colleagues and co-workers. All clinicians, including nurses, will band together – especially during intense events when a patient's life may be in danger. You may find that you also build a strong bond with your patients and their families while taking care of them and find the same happens with your fellow nurses and doctors.
More employment possibilities
If you're at the point where you're still wondering about furthering your education after high school, then you'll find doing so will be rewarding both intellectually and financially. The BLS has shown that those who earn at least a bachelor's degree are mostly subject to lower unemployment and higher earning potential than those without a degree.
The healthcare field is always growing, too, since people will always need to have medical care. So, someone with a nursing degree will have an even better chance to find employment.
You will have an emotionally rewarding career
Although you will find this to be a demanding and occasionally emotionally draining role, having a career within nursing will be a rewarding one. You will help a patient or client every day with a trying situation, and the type of work you can carry out with your nursing degree will be valuable in the long term.