When life gives you just a weekend to visit an amazing city like Boston, make the most of your time with a great trip plan. The 'Beantown' is worth visiting for many reasons. Read on!
The capital city of Massachusetts, Boston is called 'The Cradle of Liberty' for the crucial role it played in instigating the American Revolution. The city carefully preserves and proudly showcases its glorious history to the world. Apart from its rich history, Boston is home to some of the most famous colleges and universities. Scholars, scientists and philosophers from all over the world come to Harvard College, Harvard University, Massachusetts Institute of Technology (MIT), Boston College and Boston University. It is also a city of many American firsts that include library, black school, college, public beach, Public Park, subway, printing press, chocolate factory and many more. The striking juxtaposition of the modern and the ancient makes the city all the more attractive to the visitors.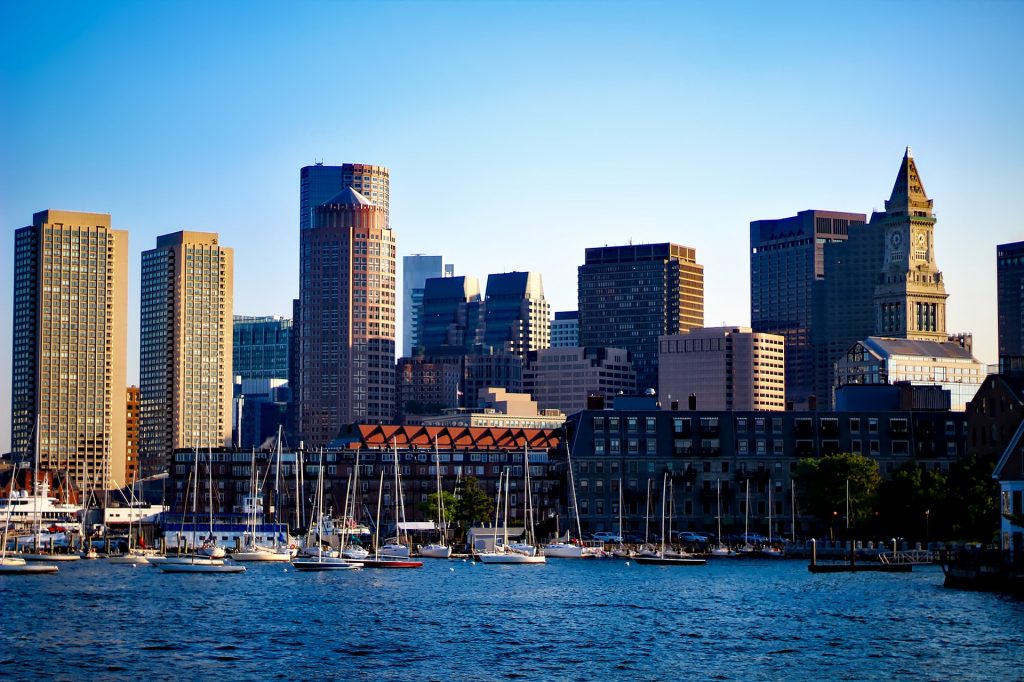 When to visit Boston?
The peak time to visit Boston is from May to October. The expensive Octobers come with sunny, mild, and dry days. You can find lucrative travel deals from November to February.
International travellers to Boston
If you are an international traveller planning a weekend trip to Boston, get ready with a valid passport and visa. First time visitors must check if they fall under any of the Visa Waiver Program countries. If yes, they should apply for an Electronic System for Travel Authorization (ESTA). However, ESTA is not a visa; it is an online application system for the US travel authorization. A successful ESTA applicant is granted a 2-year travel authorization. ESTA holders can visit the USA as many times as they want but each stay should not exceed 90 days. If you already have an ESTA or have applied for one, you can check ESTA status online. Be sure to carry an e-passport with your ESTA. Applicants denied an ESTA, need to apply for a common type B1 / B2 visa. Note: Even if you are granted an ESTA, the CBP can still deny your admission to the USA. Citizens from non-VWP countries need to apply for B1/ B2 visas with a valid passport.
Significant Landmarks You Should Visit in Boston:
The Freedom Trail
If you love history, the 2.5 mile long Freedom Trail is a great place to start your trip. This is an iconic walking trip that takes you through the pages of the US history. The trail covers 16 sites of historic importance. This signature tourist experience attracts millions of tourists every year. Read more information on the Freedom Trail tours, pricing and timing here (https://www.thefreedomtrail.org/tours).
Museums and Galleries in Boston
A great number of galleries and museums dot the city. The building of Institute of Contemporary Art itself is an example of breathtaking modern architecture. The Museum of Fine Arts, the 5th largest museum of America, is another must-visit for art lovers. It is home to 5, 00,000 works of art ranging from the ancient Egyptian era to contemporary American art. Special tip: If you are visiting Boston on the first Friday of a month, book a ticket for MFA First Fridays for brilliant conversation, art, music, delicious food and cocktails. A visit to the most charming Isabella Stewart Gardner Museum with an amazing art collection from all over the world will mesmerize you. Talking about museums, Boston is home to some of the greatest museums of the country. Those interested in science should explore The Museum of Science – the best science museum of the country. Continue your intellectual journey with the legendary MIT Museum. Boston Tea Party Ships & Museum should be there on your list. Get transported to a different century and look back to an event that as you step into the Boston Tea Party Ships & Museums.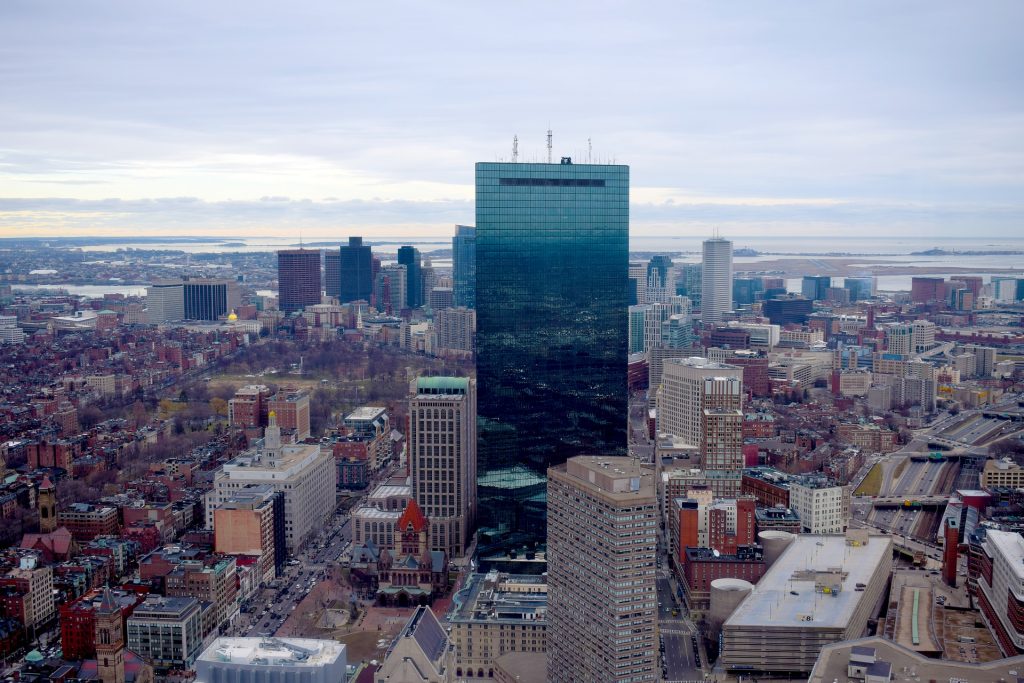 Reach for the sky at the Skywalk Observatory
Every Bostonian would recommend an almost surreal trip to the Skywalk Observatory. Here is your chance to view the city from a 700 ft elevation. The Skywalk observation deck is positioned on the 50th floor of the Prudential Center, the second tallest building of the city and offers a bird's eye view of Boston's iconic landmarks on a clear day. Adults need to pay $21 entry fee, discounts are available for children, students and seniors. Audio guides are available for imparting knowledge on history and culture of the city. Visit the official website here (http://skywalkboston.com/)
Fenway Park
Fenway Park is one of America's most liked baseball stadiums; it is also the oldest professional baseball field in the US. A Fenway Park tour is a must if you are a Red Sox / baseball fan. Tour organizers offer different types of tours are to the visitors. You can choose the one that suits your time and budget. Knowledgeable tour guides help with loads of information. You learn a lot about the history of Fenway and the Boston Red Sox.
Parks and Gardens Tours
Parks and gardens abound in Boston. The city has ranked 13th (ParkScore index) among America's 100 largest cities judging the park quality, investment, acreage, accessibility, and amenities. Boston visitors can enjoy leisurely strolls / fun-filled activities / outdoor sports / nature's beauty in numerous gardens and parks the city offers.
Boston Common, the oldest and the most visited municipal park in the USA is perfect for enjoying a long, fascinating walk or relaxing on the inviting green grass or playing outdoor games. The 50 acre green space remains chock-a-block with events throughout the year. Autumn offers glorious view of fall foliage on the Common. Kids can enjoy different types of activities and sports. If you are visiting the Common on Mother's Day, you can witness the grand celebration of 'Duckling Day'. Boston Public Garden – America's first public botanic garden is a popular place to enjoy tulip and rose blooms and unending greenery. Take a spectacular and serene pedal-powered ride through the garden's lagoon on one of the iconic Swan Boats in the Boston Public Garden.
Eat, Drink and Repeat in Boston
The culinary scene is diverse and vibrant in Boston. While in Boston, enjoy the incredibly tasty food, amazing restaurants, signature dish by creative chefs, fine dining, street food – the possibilities are endless. Boston exclusives like lobster rolls, the city's much loved baked beans (Boston is called Bean town), briny oysters, Boston cream pie, clam chowder, lobster mac'n cheese will make your taste buds go crazy for more. The city organizes numerous food festivals; Here https://www.boston.com/food/restaurants/2019/05/28/summer-2019-food-festivals-in-boston is a good read.