It is natural for each and every business out there to explore as many avenues as possibles when hoping to improve their chances of promoting their brand. These searches can lead companies in many directions as they strive to find an option that provides the right mix of exposure and audience size. There are a wealth of options out there and the most popular ones continue to be the traditional ones, such as advertising in public or on television. Gradually, the rise of the Internet and social media has lead to these traditional forms being faced with stiff competition as new possibilities emerge to promote brands to massive audiences.
Why is social media important?
Social media offers a unique opportunity for businesses as they are a place where hundreds of millions of people come together to share ideas, offering their own take on events or keeping the world up to date with the latest developments in their lives while, at the same time, taking in the ideas and experiences of others. Social networks are free to use which means that anyone with an Internet connection can access them. This, in turn, leads to a substantial amount of people being able to voice their opinions in a public forum, something that wasn't possible in previous years. This also gives small businesses to opportunity to promote their products and services on the same platform as the biggest ones. The importance of this possibility cannot be overstated. Social media is reinventing the way businesses promote themselves and levels the playing field as small companies can now compete with the big boys on a level setting.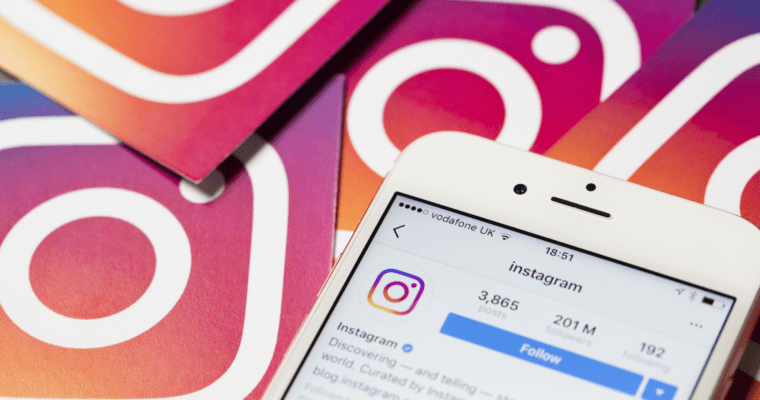 Instagram as a market leader
Instagram is fastly becoming the social network to beat as its popularity continues to increase and the numbers of users involved continues to grow. With around a billion users, half of whom are active on a daily basis, it has captured the attention of a considerable amount of people all around the world. It is also important to be aware of the fact that the vast majority of Instagram users, over two-thirds of them, are under that age of 35. This age group is considered to be a very lucrative demographic in marketing terms so if any company is able to make a big impression on Instagram, it will undoubtedly be successful as it will be attracting the attention of some of this important group.
What are Instagram's advantages?
Instagram works effectively for businesses and companies as it has an instant impact. By uploading photos or videos, you can prepare your message and get it out there for the world to see in a matter of minutes. The language of Instagram is visual, therefore you don't need to worry about using carefully-selected words to sell your products; an appealing picture can be enough to captivate your audience, draw them in and get them to explore what it is you are offering them. The visual medium is important as images elicit a more rapid response from Instagram users than a block of text might do. If you combine these images with a short message or an audio explanation on top of it, the information seeps in a lot quicker. The ease with which you can prepare posts for Instagram, coupled with the speed and directness of its delivery, makes it a smarter choice for businesses and companies who are looking to reach a large audience while not having to spend a significant amount of money.
How do Instagram accounts grow?
Once an Instagram account gains a lot of attention, it begins to grow naturally as a result. More likes, comments and followers will come its way; it's something of a snowball effect. To get this ball rolling and picking up momentum, the option to buy IG followers is also one that could be explored as it is a simple way to quickly increase the numbers of followers and the interaction needed by an account to grow. By paying these websites, they will supply with real Instagram followers who will engage with your account in a natural way as any other followers would do and help push the profile on its way to increased popularity.
Why is this important?
Instagram accounts need regular and significant amounts of engagement with other Instagram users in order to boost their popularity and be able to gain more visibility on a larger scale. With greater visibility, the momentum gained leads to considerable natural growth and the snowball begins rolling. Getting people interested in your account and getting them interacting and engaging with your content is crucial. Without this, your profile won't gain more exposure as Instagram places more emphasis on the profiles which are more popular. By achieving this, you end up being ranked higher in search results when hashtags you used are searched for or people in your local area are using the social network.
How to get this much-needed engagement?
Engagement comes through likes, comments and followers. Followers are the best form of engagement as they are a combination of all three: They appear in your followers count, they add likes to your posts more regularly than other Instagram users and they are more likely to comment on the content you upload. These interactions are capable of happening with other Instagram users but as your followers get to see allof your account's uploads, they will see more of your content. Getting likes and comments from other Instagram users is not to be sniffed at, though. Every like and every comment counts when Instagram are calculating how popular your account or profile is and how much they will promote you, an important factor when you are using the account to promote a business or company.