Hi my lovely people! What kind of bedroom do you want? Do you prefer cozy and simple or luxurious and elegant. You can achieve the look that you want by appropriate combination of decor elements. Details are really important so, that's why for today we picked a collection of bedroom decor ideas with accent pieces that make the most of the atmosphere. We named it 15 + Lovely Bedroom Decor Ideas That Will Steal The Show.
Don't forget to follow your heart and stay cool! Enjoy!
Purple Bedroom Decor
Purple is aristocratic and elegant color. If you ant to put accent to the elegance in your bedroom interior then this color will be really suitable for you. Pick some purple flower, blanket, and wall pictures and you will feel the difference.
Attic Bedroom Decor
Attic bedrooms are one of the cutest bedrooms ever, but this specific space needs more attention. The space is limited so be careful while decorating your attic bedroom. It is really easy to overwhelm the space. On the other hand, attic bedrooms allow many interesting decor elements. As in the picture below, you can play with different modern coffee tables and also you can put an armchair in it.
Brown Decor Ideas
There is no home interior without brown color in it. This color of the wood looks really home-like. If you want to get the look of a nice and cozy place to sleep in, then the brown color will be the perfect match for you. The letters sign that is on the wall adds more accent to this bedroom and personalizes the space.
Red Decor Ideas
While eagerly waiting for the upcoming holidays we more and more want to see red color in our home. The red fever is globally spread and reminds all of us of the best time of the year. The good idea is that by buying only the suitable decor you will get the Christmas atmosphere. Arrange the wall with Christmas lights and off you go!
Beige Bedroom Decor Ideas
Upholstered Headboards Decor
Creative Bedroom Decor
Bohemian Style Decor
Bohemian style is for all free spirited creative creatures in the world. It is and embodiment of rebel, freedom and comfort. It became very popular by its unique design and colorfulness.Feel free to play with decor elements and get the most of this style by following the examples below.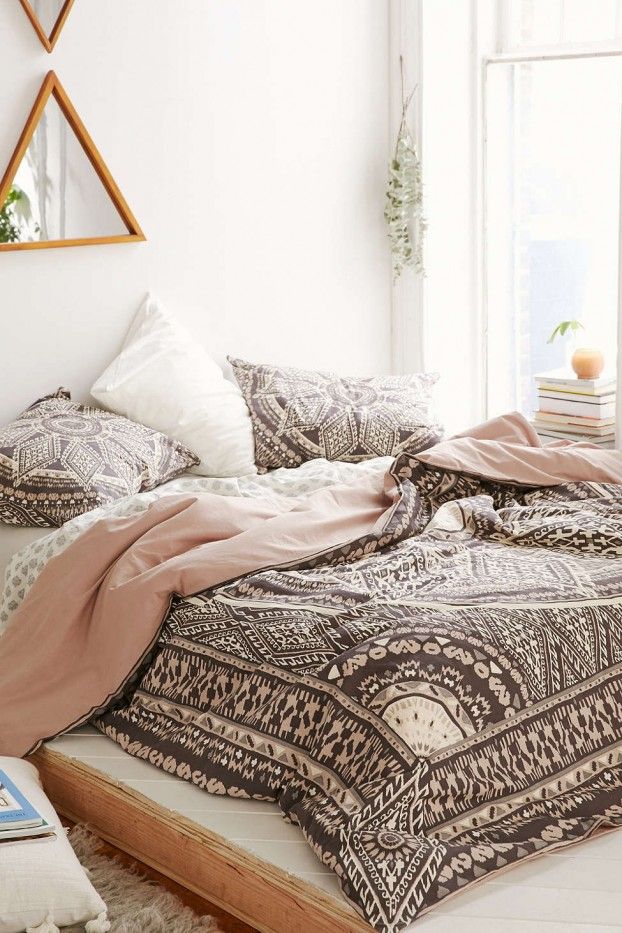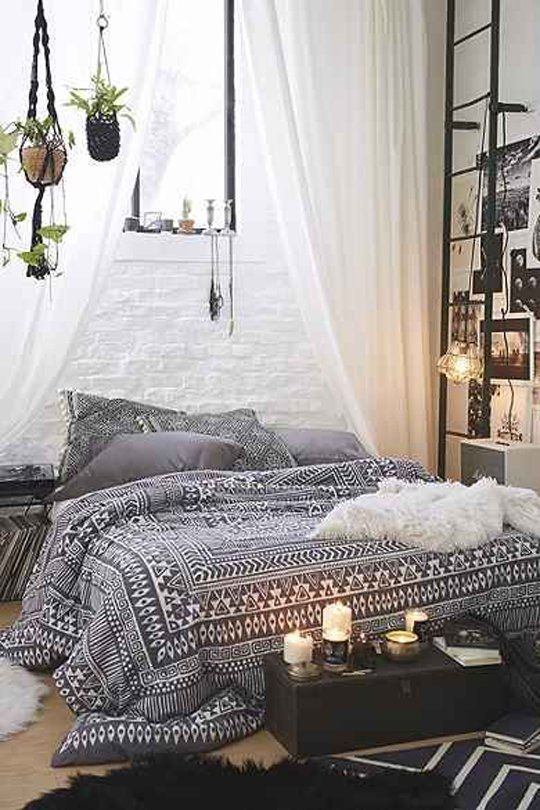 So, how did you find our bedroom ideas for your home? Isn't they lovely? Which one is your favorite? We want to hear from you. Feel free to share your comments with us. Also, we made this collection to give you great ideas how to redecorate your dream home with something unique and inspiring. Thank you for reading and don't forget to stay up to date with the content of Feel It Cool and find many other great home decor ideas.