A mattress is not just an item that gives your bedroom a cozy look, but it also plays an important role in ensuring that you experience restful and quality sleep. You may have to replace your mattress when you need to upgrade to a better one, or simply because the mattress you are using has become old and saggy.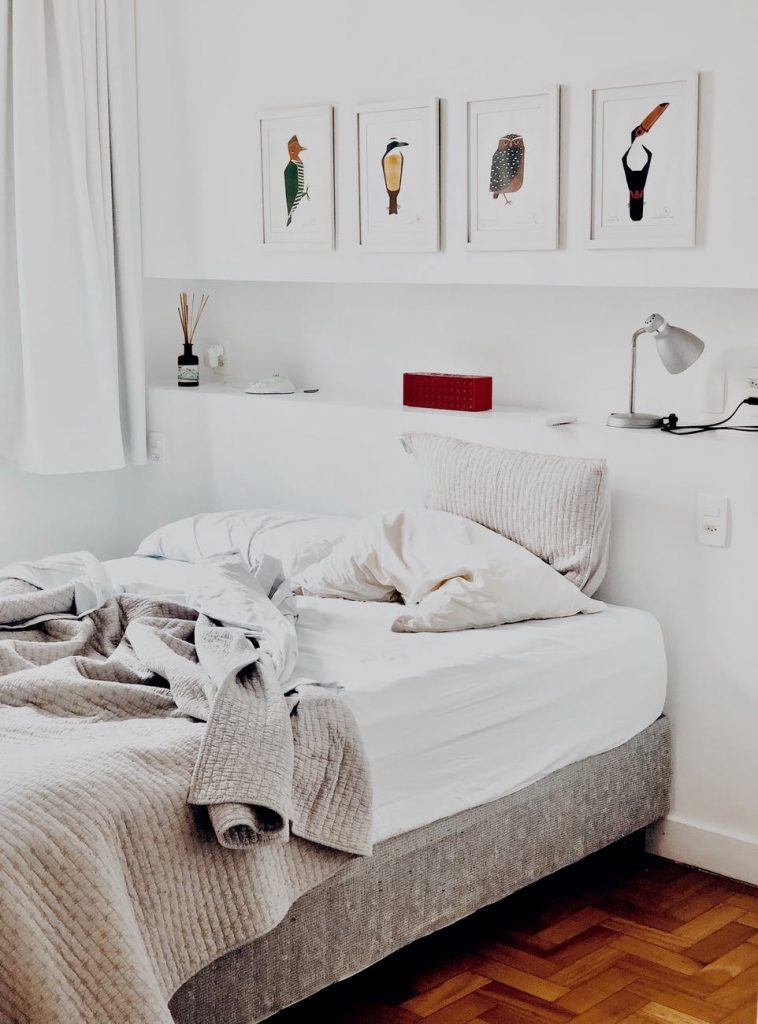 When this time comes, you will need to find one that meets your needs. But with so many companies now selling quality mattresses, how do you determine which is the best buy? Listed below are the top four things you should consider before buying a new mattress:
Size Of The Mattress
Mattress size is one of the most important factors to consider when you want to change the one you are currently using. To a large extent, your mattress size is determined by the size of your bed. If you use a queen or king size bed, then you need to get a mattress of the same size. If you want to buy mattresses for your children, consider buying a twin mattress or a twin XL.
For grown-ups, choosing between a queen or a king sized mattress is good enough. In addition to bed size, there are several other aspects that you'll need to pay attention to when buying a mattress. For instance, if you are taller than the ordinary person, you'll need to go for a twin XL mattress to accommodate your height
Health Conditions
If you suffer from allergies or have a chronic condition such as back pain or arthritis, you will need to bear that in mind before buying a new mattress. Allergic reactions can be triggered by various factors such as odor or dust from the mattress. The best way to avoid this is to buy a mattress that has hypoallergenic features.
For people who have chronic conditions, getting a firm mattress that offers good body support can go a long way in relieving pain during sleep so that they can enjoy quality, uninterrupted sleep. If you encounter any problems in deciding which mattress is best for your health condition, consulting a mattress expert like BedAdvisor can help you find what you need.
Mattress Support
Sleeping on a mattress that is not comfortable can cause sleep interruptions and result in problems such as back and neck pain. When buying a new mattress, you need to consider the level of support and comfort that it can offer you.
One way to determine the degree of comfort a mattress can provide is to consider its firmness and your sleeping style. People sleep in different styles – some sleep on their side, others on their belly, while many sleep on their back. If you prefer sleeping on your side, go for a mattress that allows your head and back to sink into it, so that your back is supported well and you can maintain a straight posture during sleep.
People who sleep on their back need a mattress that can keep their spine straight while keeping their head, arms, and back sunk a bit. In the same way, those who sleep on their bellies should opt for a mattress that will sink their belly and arms, so that the back stays straight.
Mattress Type
Before you buy a new mattress, you should consider the kind of mattress you need. There are two popular kinds of mattress – spring and memory foam. Memory foam mattresses are the most comfortable brands in the market and many people prefer them because of this quality.
Made using layers of memory forms, this type of mattress is designed to respond to your body shape, temperature, and weight. If you are looking for a mattress that can offer you body support and relieve pain, this is the mattress to opt for. On the other hand, innerspring mattresses have layers of mattress material that are supported by springs.
The good thing about spring mattresses is that they can support people who are overweight. There are numerous spring mattress options available in the market and the cost of getting one is not as high as that of memory foam mattresses. Other mattress types that are easily available are Air and Latex.
Bottom Line
Choosing a mattress is one of the most important decisions you will make because a mattress is not an item that you change everyday. Therefore, it is important to consider the different factors discussed above to ensure that the mattress you purchase suits your health and comfort needs.
Even though you will need to check mattress labels to ensure that you get the right size and firmness, it is advisable to lie on the mattress to get a feel of it before making payment. You should also read customer reviews online. This will give you an idea of popular mattress brands and enable you to narrow your search.