If you want to spruce up your home on a budget, you first have to forget what you've seen in magazines and on TV. Most decorations shown on TV are often done expensively. They incorporate high-end replacement and hire high-end contractors. To redo a room while on a budget, you should focus on making your old stuff look new. Instead of purchasing new items, try and utilize what you already have or look for second-hand items. Also, try and do the job yourself instead of hiring professionals to save money.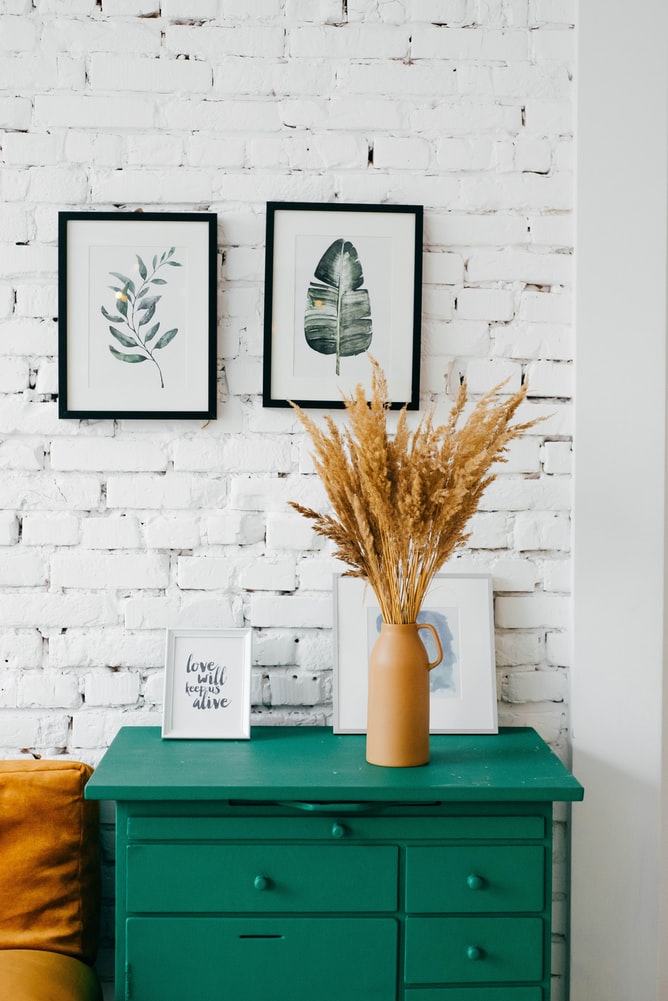 Let us look at five inexpensive ways to make your home look good
1. Repurpose Accessories and Furniture
If you cannot afford to buy new furniture, take a piece of old furniture and give it a new purpose. Repurposing involves changing the furniture's look, such as refinishing or repainting a wooden table to use it as a desk.
Take an old dresser and use its drawers to make a bookcase. Remove the drawers and paint them in different colors. Mount the drawers on the wall to make a bookcase. In the empty dresser, add wooden planks to create open shelving. Another use for an old dresser is to make a vanity cabinet for a bathroom sink.
2. Repaint the Front Door
Improving your front door's appearance can boost your home's curb appeal if your exterior has stone, shingles, or paint. Turn the spotlight to the door by painting the door with a bold accent color that matches other exterior parts and stands out. If you have limited space, install custom interior sliding doors to give your home a decorative touch. An interior sliding door makes a huge statement in your living room. It is both stylish and functional and adds more style than a traditional door. Your sliding door can provide a modern rustic style depending on its design and hardware finishes.
3. Paint Your Walls
Painting your walls is among the cheapest ways of transforming a room. Paint can transform dingy or faded walls in a few hours.
You can obtain more with paint than just rolling it onto a wall. Combine different colors to create a variety of exciting effects, such as:
Stripes – tape off parts of a wall and paint between the taped lines to create vertical or horizontal stripes. The easiest way to achieve this is by painting colored stripes on a white wall. You can also paint a contrasting shade on the areas between lines.
Color-Washing – the technique gives a plain wall a subtle textured appearance. After applying a coat of paint, please go over the wall with a tinted or clear translucent glaze to make it look less uniform and more natural.
Stenciling – you can create complex patterns on walls using stencils. Make your stencils from cardboards or buy ready-made stencils. Trace the pattern onto cardboard, cut it out, hole the stencil next to the wall, and paint it. Using a stencil is an excellent way to create patterned wallpaper for less money.
4. Adjust the Lighting
Change your lampshade to give your room a new look. You can buy new shades or makeover the old ones. Use paint, fabric, paper, or ribbon to remake a lampshade. The same can be done for ceiling light fixtures using old globes, tulle, paper, bamboo slats, and old bottles.
While remaking your lampshades, do not forget about the lighting. Even if you exquisitely decorate a room, it will not look good without sufficient lighting. Most times, you only need higher-wattage bulbs on your current fixtures. You can also reposition your lamps around to distribute light throughout the room.
5. Update Old Floors
Old and worn-out floors can be improved by finishing and re-sanding. Use several coats of durable floor paint, or use peel-and-stick tiles on your old floor. Floor paint is strong enough to endure foot traffic. It is a cheaper and easier way to restore the look of patterned vinyl or linoleum. Another way to update your floor is by replacing the carpet. You can also use a stencil on floors or paint checkerboard patterns.
When redoing your home on a budget, you have to think outside the box and be creative. When the whole process is over, you will take pride in knowing that you implemented your style and idea without spending a lot of money. Do not forget to declutter by donating or getting rid of items you no longer use or need.