When you're selecting luxury lighting for your kitchen, functionality and aesthetics are important. However, many homeowners don't exactly associate "affordability" with kitchen lighting.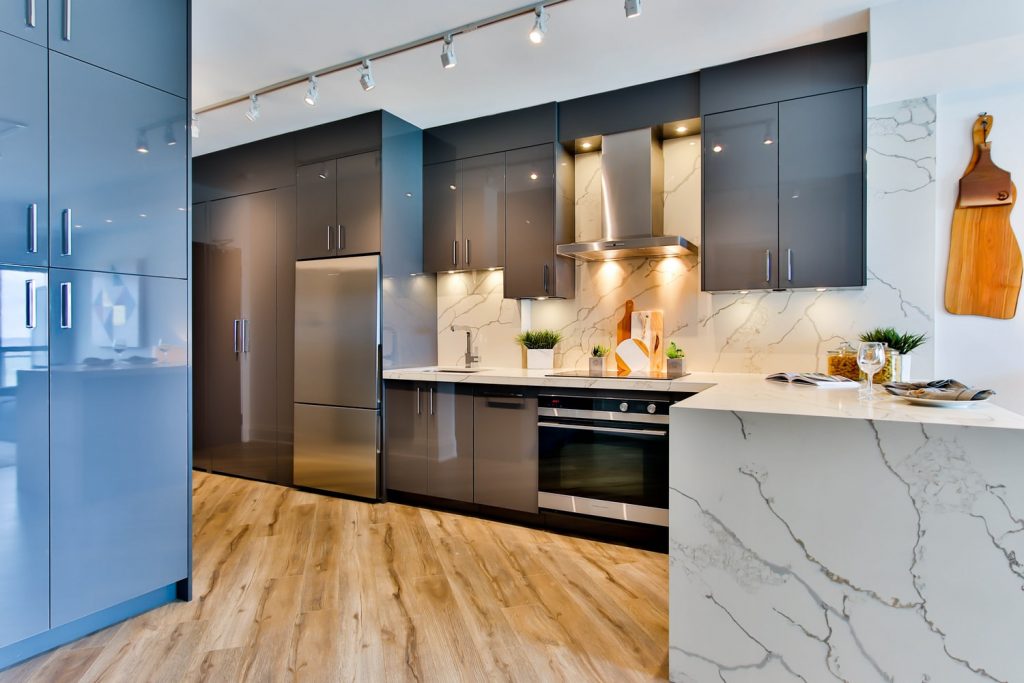 In this blog, we're hoping to change that by offering homeowners high-quality and trending lighting styles at a fair price. We'll take a closer look at some of the hottest fixtures on the market today and why they may make an ideal addition to your kitchen. Here's more information on these lighting trends so you can decide for yourself whether they'd be a good fit in your home:
Sconces
Sconces are lovely because they can provide adequate lighting to any room and won't take up floor space. While they may not be an ideal light fixture in the kitchen itself, they can make for nice complementary lighting accessories in areas such as the breakfast nook, kitchen entryway, or along the walls near eating areas. Sconces install directly into the walls, and they come in a variety of styles and finishes (i.e., nickel, chrome, brass, etc.) to match the decor of any kitchen or dining room.
Pendants
Unlike wall-mounted sconces, pendant lights are installed into the ceiling. For this reason, they're often ideal fixtures to install over dining tables, islands, or kitchen counters. Pendant lights help make any area feel cozy and welcoming and provide light that's bright enough so that the eyes aren't strained when trying to focus on something in low-light conditions or at night. Like sconces, there's a wide range of different pendant light styles, so you'll likely be able to find a type that fits the overall aesthetics of your kitchen. For example, if you want your pendant lights for a beach or nautical-themed area, there are many options.
Conversely, if you're going for more of a contemporary or modern look, there are lighting options to match that environment as well. And since pendant lights are hung from the ceiling, these types of lights also save floor space. To ensure you find the exact pendant light you're looking for, contact an expert retailer today that sells all models.
Chandeliers
Though chandeliers are different from pendant and sconce lighting, they make for a luxurious lighting fixture in dining rooms and other spaces. However, chandeliers aren't often what you may think. Most people associate chandeliers with delicate crystals and other minerals. However, more modern-day chandeliers comprise various decorative bulb housings for a sleek look and bring more ambiance to any room. Like pendant lighting, chandeliers are mounted from the ceiling, so they'll save floor space. However, pendant and sconce lighting tend to be a more expensive type of luxury fixture for the kitchen.
For more information on trending luxury lighting fixtures for the kitchen, browse Luxury Bath for Less today. We carry various styles of sconces, pendant lighting, and chandeliers to match the decor of any kitchen, and we offer them at fair prices to help you stay on budget. No matter what type of style you want luxury lighting to match, we are confident you can find the perfect accessory while staying within your budget.