Having a great-looking home is a true mood-booster, especially after you finish a tiring day at work. It'll help add brilliance to your home if every décor piece has the purpose of beautifying your home and is designed according to your style preference. After all, nothing beats a home that's customized just for you.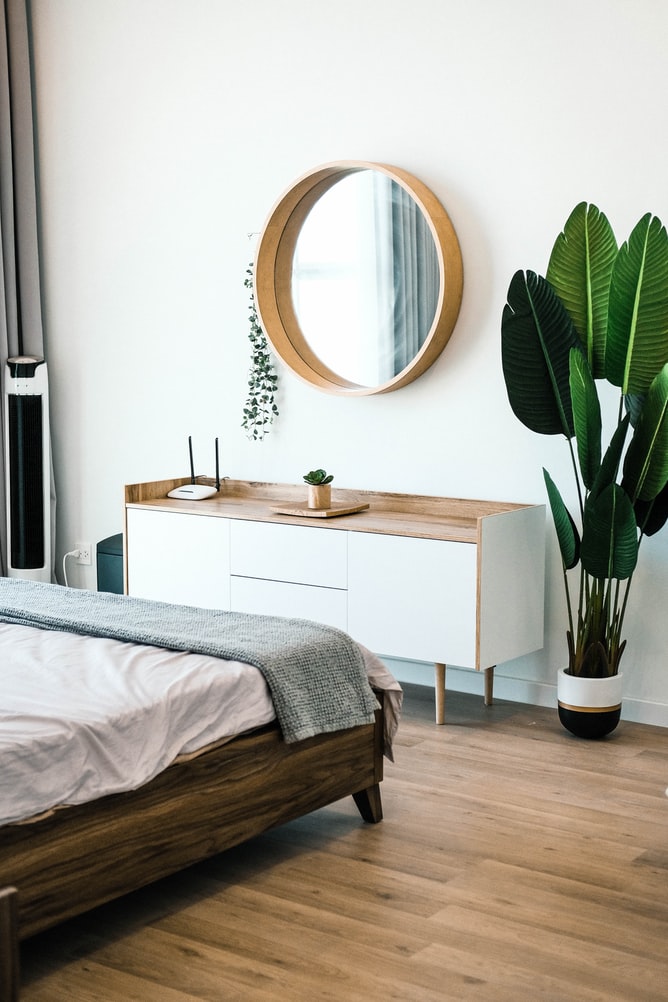 Here are various ways you can improve your home's décor, making it marvelous and pleasing to the eyes:
Maximize The Use Of Mirrors 
People often forget to maximize the use of mirrors in their homes. Some only have one in their bathroom so they could watch themselves brush their teeth and prepare their look for the day. While that seems to be the only purpose a mirror brings to you, it can provide plenty of other benefits to your home.
Decorating with mirrors allows small rooms to appear larger and dark rooms brighter. This will be a great way to enhance any room's look without having to spend on house expansion, room painting, or installation of additional windows.
Upgrade Your Faucet 
One way to enhance the look of your kitchen is by upgrading the appearance of the faucet. Over time, faucets would lose their shine and beautiful appearance. It could be because of wear and tear, or the design of your tap is already outdated.
Changing the look of your faucet will boost the overall appearance of your sink. Make sure that it matches perfectly with your kitchen's interior for a flawless look. Additionally, you can also change the showerhead, knob, and tub spout in your bathroom, making it look posh and neat.
Enhance Your Lighting Fixtures 
You'll never know the effects that a lighting fixture can have on your home unless you install one. If your home's lighting is full of ordinary light bulbs, you might want to consider spicing them up.
You can choose to add wall lights, chandeliers, pendant lighting, or cove lighting, emphasizing the room's depth. With enhanced lighting fixtures, it'll surely pump up the room and remove the empty spaces. You can also play with the light's warm tones, allowing it to appear more relaxed and homier.
Throw In Some Sheepskin 
If you'd like to add a comfortable vibe to your home, adding sheepskin can do the trick. Sheepskin doesn't necessarily need to be authentic; there's plenty of faux fur that you can purchase to create that same comforting vibe.
You can use sheepskin as a stool bar cushion, end table sheet, or a rug. But, before adding sheepskin to your home décor, make sure that it's hypoallergenic by purchasing authentic sheepskin. You can also look for cheaper hypoallergenic fur alternatives to eliminate any possibilities of allergies inside your home.
Declutter And Organize 
One fantastic way to revamp your home's interior design is by throwing away the things you no longer need and use. This way, there'd be ample space for the most essential items. Additionally, organizing your items will help make your interior look neat and polished.
You can choose to purchase similar looking condiment containers and add labels to them for easy identification. Furthermore, you can choose to hide stuff in your home that don't look neat when displayed. You can conceal exposed shoe cabinets with a lovely fabric that'll match your room's interior. You can also sort your stuff inside a fabric basket so you wouldn't have to bother with organizing them continuously every time you use them.
Add Indoor Plants 
If you'd like to add life and vibrance to the room, adding indoor plants should be the way to go. You can freely choose the perfect plant for a specific corner in your room. Just ensure that it's getting enough sunlight. Furthermore, indoor plants also offer numerous health benefits, such as giving off a concentrated source of oxygen that's free from outside pollutants.
Conclusion
Enhancing your home's décor takes time and effort, but it shouldn't be difficult. You just need to broaden your imagination and make sky the limit. Ensure that your decorations match well with your house's interior and that they're budget-friendly.
Lastly, it'll never hurt to declutter your home at least once every year to ensure that you're no longer keeping items that you no longer use and take up too much space. It can brighten up your home instantly!