Thinning hair; a womens worst nightmare, but let's face it. We have got to encounter it, at some point in our life. And while it may not be an enjoyable experience, life happens. However, just because you know about your thinning hair, doesn't mean other people have to too. Yes, there are ways to hide it. If you know what to do, then nobody will ever know about this flaw.
Thinning hair is usually caused by age and/or not taking proper care of your hair. Here are methods through which you can hide those thin, easily breakable strands of hair. Most of these are very easy to follow and provide noticeable results.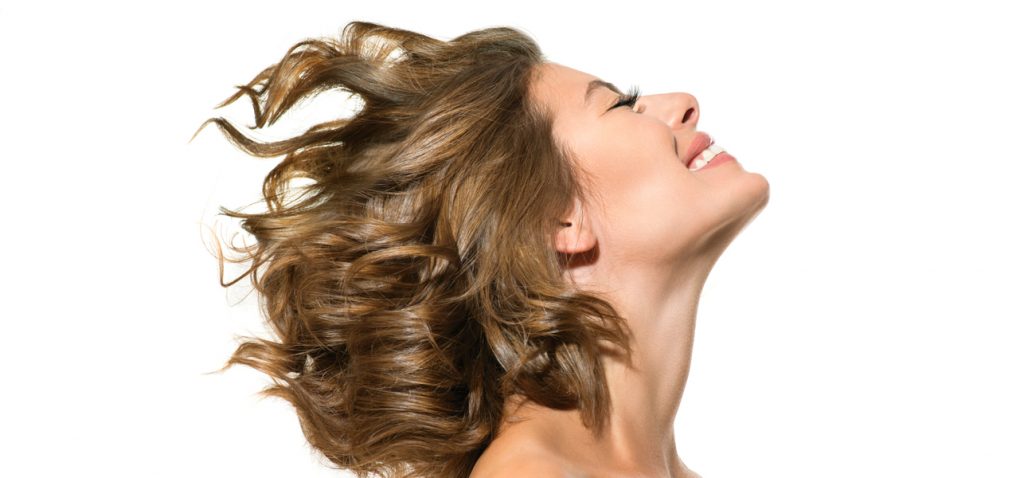 • Give your local Salon a call
If your hair becomes too thin and you can't do anything about it, then a great way is to ask some people for help. The people at salons are experts and will know just what to do with your hair. They are experienced with these kind of stuff and will not only manage your hair but will also give you recommendations, tips and tricks. This will not cost you a lot and the end result will be worth it. This method will provide results in a day to a week. (Depends on your salon).
• Nourish your hair
If the salon idea does not fit you then you might want to try another method out. A great way to stop your hair from thinning is to massage oil in your scalp at least twice a week. This will hydrate your hair and make them stronger in no time. Great oils to use for massaging in to your hairs are,
Coconut oil- Olive oil – Almond oil
Doing this almost regularly will change your hair into luxurious ones in just a month. Make sure to wash them out after keeping them in your hair for at least one hour. Two hours is very good and three hours is excellent.
• Manage your bath schedule
If you like taking a lot of hot showers then this might be the reason for your hair thinning. Hot water damages the hair and sucks away all the necessary oil required by the Brazilian straight hair. A hot shower once in a while is totally normal but an exceeding amount can damage your hair to a high extent. So make sure that you take cold water showers rather than hot ones if you shower regularly. But a once weekend shower doesn't hurt anybody.
• Consider wearing beanies and hats
If maintaining hairs was never your thing that you would prefer hiding it in a beanie or a hat. The way to do this is simple. If you have a beanie then you can just put up your hair in abundance and hide it inside a beanie. Nobody will notice it and will think of it as a style. If you don't want to make a bun then you can leave your hair open and then wear a beanie. This is a trick, if the head hair is thin then it's noticeable, however, the down side of the hair appears thinner so nobody will notice. The same goes with fashionable and stylish hats. And while this method may temporary hide your thinning hair, you should try to fix it as well.
• Cutting
A great way to prevent and hide thinning hair is to cut it. Short hairs naturally appear more voluminous and look beautiful as well. Consider getting a Bob or a pixie cut. Not only will it prevent your thinning hair, who knows? It might actually look good on you. Most, if not all, of the salons offer this type of cut and will gladly do it for you in a cheap price. Or you could just grab a pair of good hair scissors and do-it-yourself.
• Use good quality products
An old age does not mean too much hair thinning. Perhaps its the new shampoo you just started using. Many shampoos and conditioners contain ingredients harmful to your hair. So, try experimenting with different types of shampoos to see which one works well with you. Your shampoo is the key to unlocking beautiful and rich hair.
These are the many methods through which you can prevent or fix or hide hair thinning. Try any of them and you will be rocking that gorgeous hair in no time.