We all are aware of the necessity of the gate in a property. Be it a residential area or the commercial area, one cannot go without having a gate on his or her properly. Having a gate simply indicates the security level. If a gate is installed in a house, no stranger can enter the property. Also, it restricts various street animals to get inside the house which can be pretty dangerous too. Talking about the gate, there are various types of gates available in the market today, you just name it and gates will be right there in front of you in different designs, price ranges, colors and what not. The variety of gate includes two most preferred ones which are automatic gates and wooden gates. Talking about the prior one, the automatic gate is one of the most popular and highly preferred gates. It has many benefits which one can get after installing it in their house or office. If you're not aware of automatic gates and benefits it provides, then keep reading the article because in this post you will find information about automatic gates only. From their different types to their various benefits it provides, you are going to know these all. Have a look.
How to Take Care of An Automated Gate?
Gates are installed outside the house to keep it safe and secure. Once you get your gate installed in your house, it is very important that you take care of the maintenance every now and then. It is very important that the gate is clean and properly maintained frequently. Every clean thing looks a way better so you can wash your gate or if needed, you can get it waxed in a while as well. If the normal maintenance is ignored, then you would have to invest in more expensive ways to keep it clean. This is why it is important that you clean your gates on a daily basis.
Gates are installed outside which is why they are normally in contact with harmful UV sunrays, rain, storm and all unfavorable weather conditions which can make it appear tarnished in a couple of months. To avoid such issues, you should take care of your gate either on a daily basis or at least once in a week. Since gates are installed outside so we cannot keep our eyes on them every time. Except for unfavorable weather conditions, a group of insects can also harm the charm of your automatic gate. The circuit board can be destroyed by snails or any other insect's slime which is enough to provide a little bit amount of moisture on the circuit board which in turn causes a lot of problems. Not only the slime of snails, but the web of spiders, bees' nests are enough to destroy the circuit board of automatic gates. This is why it is very important that you take care of the gate every day to avoid such problems.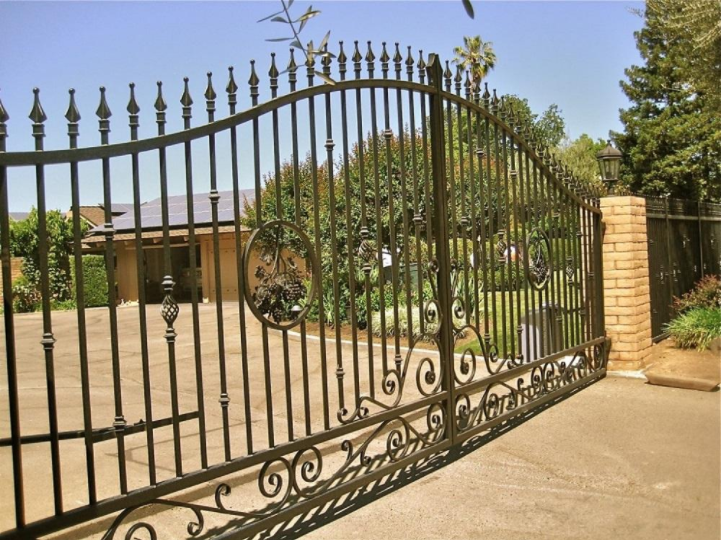 Things to Keep in Mind Before Getting Automatic Gate
The main and foremost thing that you must adhere before installing the automatic gate is the habit of cleaning it frequently. The main function of all gates is exactly same, but they vary from model to model. Some gates are normal, whereas some gates are fully protected with the owner's identity. This type of gates are called automatic gates, which generally are secured with a password. Only people who know the password can enter the house. It has the highest security level. In last three – four years, technology has done a commendable job. Today, there are so many things available in the market which need no human efforts, just provide the command and the work is done.