Eucalyptus is an indigenous tree with the ability to continue with growth hence no reason for uprooting. In recent years, the textile industry has benefited from it as an exotic material for making different clothes. It is environmentally sustainable, considering its features and the way it gets harvested.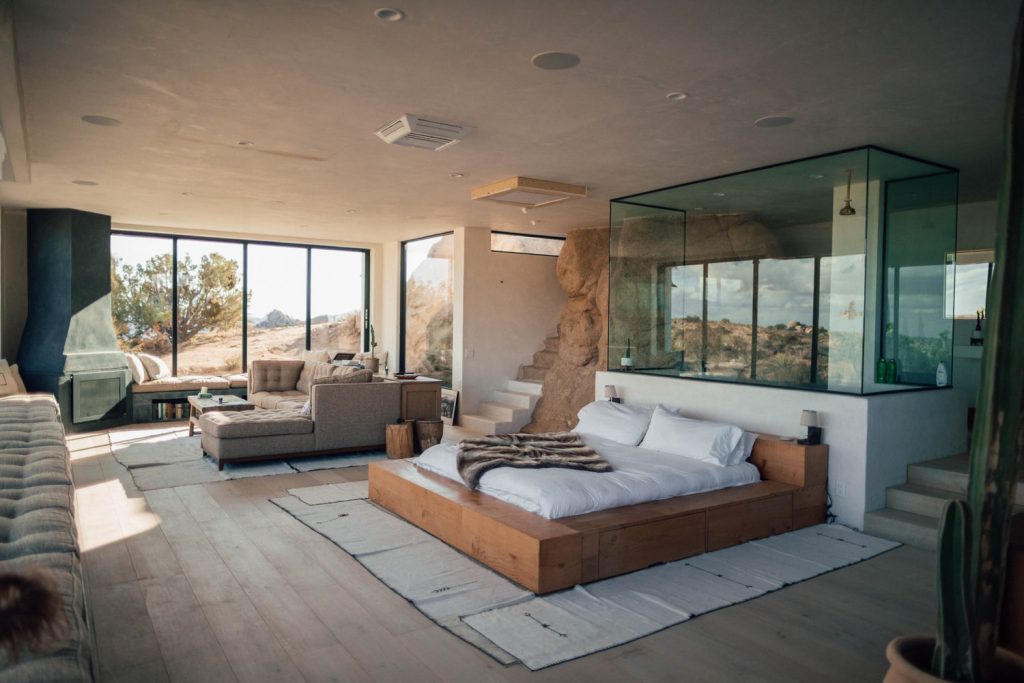 One of the most common things produced form the eucalyptus tree is bedsheets. The tree goes through a process called Lyocell, which aims to spin the wood pulp with a solvent's aid to extract the fiber. It is the reason why its other term is Lyocell Tencel. Although the market is full of sheets from other sources like bamboo and cotton, Eucalyptus Lyocell sheets offers you the below benefits.
1. Temperature Regulation
Investing in eucalyptus sheets means that you can have the time of your life despite the changing seasons. Unlike the conventional sheets that are stuffy and will leave you short of breath in summer, Tencel has breathable fiber. The material is hypoallergenic, with a high propensity to absorb moisture. Whether you are in a cold or humid environment, you will still experience the same comfort. Say goodbye to days when you have to keep shopping for new sheets for them to disappoint you when the weather changes.
2. Dust Resistance
You probably know how regular sheets attract dust despite how much cleaning goes on. Whenever you notice an endless sneeze, then it's time to fit a clean pair. However, eucalyptus sheets have a high resistance peculiarity against dust and mold. The presence of these two allergens can result in breathing problems if there are no corrective measures. Opting for Tencel eliminates these problems to give you peace of mind to enjoy your sleep. Additionally, eucalyptus is also an insect repellent; thus, no chance of congestion or bites from animals you don't know.
3. Environmentally Friendly
The manufacturing strategy is changing as consumers become environmentally conscious by the day. Before purchasing any item, the customers ask about the source of materials and how it was acquired. Eucalyptus sheets fall in the category of eco-friendly items in the clothing industry. Harvesting of the tree involves cutting rather than uprooting; hence, there is a flourishing tree for every pair you get. Furthermore, the method of production ensures no pollution or wastages of a resource like water. You do not have to worry about using an item with a chemical to expose yourself to health risks.
4. Comfort Like Never Before
After a long hectic day with many reports to submit, playing with your dog, and then make dinner, all you want is to relax in your bed. However, the kind of bedding you have would greatly influence the amount of comfort you get. Eucalyptus Lyocell sheets are the ultimate solution to this worry. They are super soft and comfortable. Production of the sheets uses soft and silky materials with a minimal chance of incurring damages. It is skin-friendly, and once it gets in contact with your body, you will instantly feel the cooling effect. Everyone can use these sheets despite the level of skin sensitivity.
5. Durability
How many times do you get rid of bedsheets in a year? It could not be because they have reached their shelf life but because they are prone to damages. Typical sheets from cotton or bamboo are susceptible to this problem; hence, you will have to incur endless losses in terms of replacements. Eucalyptus bedsheets, on the other hand, are like a onetime deal. The fiber from eucalyptus tree is more durable than any other in the industry. Its manufacturing assumes a procedure that makes them lost lasting; hence only under force can they get torn. The purchase price could be a bit high, but you have a guarantee of durability.
6. Absence Of Toxic Chemicals
According to research, humans spend a third of their lifetime sleeping. If you pass this much time on a bed, why not ensure that you are in safe hands. Tencel is a conducive material produced free of chemicals that can affect your health. Whenever you sleep without making such a consideration, the results could be regular tossing. Over time, you will suffer from illnesses that you can't solve the solution yet is right in front of you. The manufacturing procedure only uses a solvent to make the final product. There isn't an infusion of toxic elements that, in the end, affect you hugely. Unlike other types of sheets, with Eucalyptus Tencel Lyocell sheets, you have an assurance of safety regarding your health. Using them will introduce you to a whole new level of comfortable sleeping.
One limitation that scares people from investing in eucalyptus sheets is the pricing range. But just like any other commodity, cheap is always expensive. Eucalyptus bedsheets are like a lifetime investment, but won't necessarily break your bank. Nonetheless, they are worth the money, considering the numerous benefits mentioned above. Eucalyptus bed sheets are ideal for improving your health.