Winter months required warmth and good food. Chilly weather may force you to spend your maximum time in your cozy house. You will need heaters, boiler, and cozy bed. As a result, you have to pay huge energy bills. If you want to decrease your expenses in winter, prepare your house wisely. Here are some strategies and beautiful hacks to make your home warm for winter.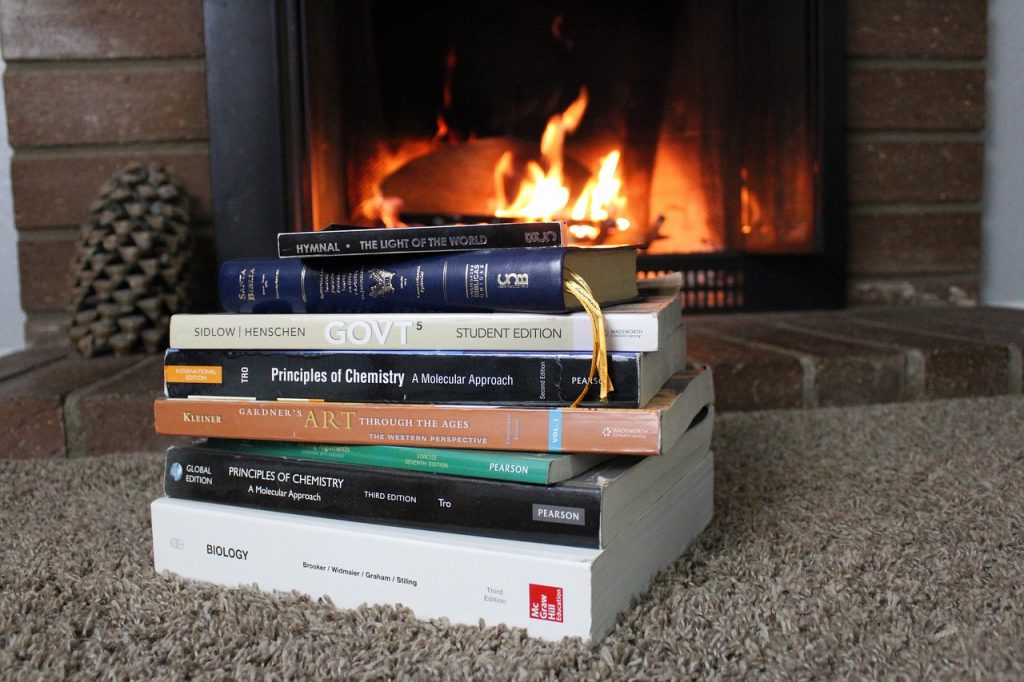 Get a Boiler Insurance
You can't live without a boiler during chilly months. An unanticipated boiler collapse in the mid of winter may be costly. It can be challenging to find a plumber to repair your boiler. Local plumbers may not provide you with satisfactory services. If you want to avoid this problem, you should have boiler insurance, such as the Corgi Home Plan.
With a reliable insurance policy, you can avoid these troubles in the winter season. After buying insurance, there is no need to worry about a skilled technician to fix electrical, drainage central heating or unexpected boiler problems. Your insurance supplier will help you to find the right person.
Winters Need Heavy Curtains
Translucent panels may not work well in the winter. To keep your house warm and cozy, you have to switch to heavy fabric. Buy lined or thick drapes in deep tones. These curtains can add psychological and physical warmth to your rooms.
Add Colors in Current Design Scheme
The long, cold days of winter can make a vibrant home look dull. Considering this fact, you have to add some new colors to your current design schemes. A winter bouquet, bright pillows or holiday-themed inflections can increase the brightness of your space. You will see the light in the house even without the sun.
Updated Bedding
It is time to lock your cotton sheets in your closet. Your home will need aesthetic charm during winter, so add comfort to each bedroom with heavy textiles. Heavyweight Egyptian sheets, velvet flannel, cotton flannel are warm alternatives of thin beddings. These are necessary to make your house cozy.
You must have plenty of spots to curl up with a book and cup of tea. With some throw pillows, you can create lounging in your house. Throw pillows can warm, softens a room immediately, and increase your comfort level.
A freezing floor can be an unpleasant feeling during winter months. To avoid this feeling, you should arrange some area rugs. A cozy and warm rug can protect your feet from cold floors.
Welcome Green Friends
If you want to decrease the dullness of your house, you can bring some plants (easy-to-care-for) in house, such as succulents. The plants may add instant vibrancy to your space. Moreover, indoor plants are suitable to decrease psychological stress. If you can't bring plants in your house, you can drape faux or real greenery on stairways, railings, around chandeliers, and across fireplaces.
Use Fireplace
A fireplace can make your home cozy and comfortable. Nowadays, easily installed gas fireplaces and portable electric fireplaces are available. You can buy any of them to keep your house cozy and warm. With their assistance, you can enjoy the aesthetic charm of a popping fire without any mess.
Blanket on Sofa
You may find it comfortable to curl down on a sofa with a cozy blanket. To increase the comfort of your house, you have to switch up some décor with the season. For instance, you can drape blankets and throw pillows in winter fabrics, such as fleece, flannel, fur, and wool on your seating and beds.
Install a Thermostat
The brutal temperature of winter needs a thermostat. With this appliance, you can decrease your energy and heating bills. Moreover, a thermostat can help you to control the climate of your house. You have to install a thermostat that acclimatizes to your preferred temperature and increase the coziness of your home based on that temperature. While playing, working and cooking, you may not wear a winter coat inside your house. Your house should be warmer during these activities. If you want cooler temperatures in the night, the thermostat can automatically set the desired temperature.
Increase Lighting in House
Winter months can make everything gloomy and dark, but it is not necessary to have the same atmosphere in your house. Instead of increasing your expense, you can switch on a few lamps in your home. Avoid ceiling or recessed lights during winter and fall evening. With targeted lighting, you can increase brightness in your room. For instance, a table lamp, candelabras, tall buffet lamp may look elegant and flattering.