Skirting boards are hardly looked at or paid attention to for any reason other than helping to serve as a barrier and separating the walls from the floor. On the contrary, skirting boards may be the lost touch your home needs. There are so many styles and types of skirting boards to choose and if you get the right one, it can help complement the interior beauty of your home.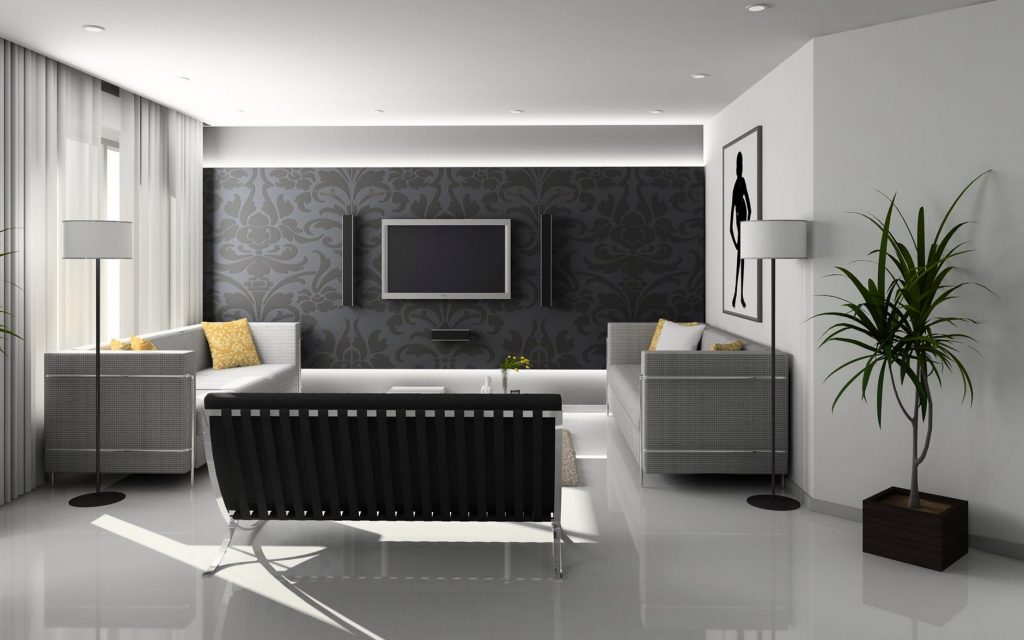 Here are a few ways in which these often-overlooked architectural features can help enhance your home.
8 Ways Skirting Boards Are Used For Home Enhancement
As A Floor Gap Hiding Feature
Most times during construction, mistakes, oversights, like flooring gaps adjoined to the walls and imperfect floor alignment with the wall, happen. Fixing such mistakes can take a lot of time, money, and effort. 
However, a good skirting board can help cover up such unexpected and last-minute mistakes and turn an otherwise eyesore into something appealing. So, aside from helping you hide an unexpected mistake, the skirting board also adds some charming, fashionable appeal to your home. 
Hiding Electrical Wirings
No home is devoid of electrical installations for light installations, internet installations, etc. Apart from being an eyesore, these exposed wires hanging out and down walls pose a significant threat to homeowners, especially ones with kids.
As a home enhancer, homemakers make use of skirting boards rather than using wire tapes, most particularly ones that have space in them to fit the wires. You can check out a website like the Skirting Board Shop which has a resource area that tells you how to install a skirting board and how to paint them to look great.
Scratched or peeling plaster is a bad look for any house, but it is sometimes inevitable after a while. These scratches come as a result of wearing out from time and as an effect of pets or children scratching the wall. In any case, skirting boards are an excellent way to conceal such scratches to keep the wall plastering clean and presentable.
To be on the safer side and forestall such damages, you could also make use of skirting boards to protect the fresh and newly constructed plaster for future precaution and a more enhanced home look.
The beauty of a home is not just about the architecture, the materials, or the interior decoration, but also about the finishing. The finishing of a house matters much because it caps up the entire work and adds icing to the cake.
In this case, the skirting boards add the icing and finishing touches to your home. Using the right skirting board improves the appearance of the house and also adds the necessary polishing to it.
Another great way that skirting boards help enhance your home is by serving as a protective shield and barrier between your pieces of furniture and the walls.
Skirting boards are the perfect barrier for protecting your walls from appliances like the vacuum cleaner, mopping sticks, and others that are prone to hitting the walls and damaging it over time. Skirting boards can also prevent your kids and toys from jabbing against the wall or the edges of the wall while playing. 
Skirting boards come in different types, styles, colors, and profiles and it is these varieties that make them unique in their way. From Victorian-style ones to double-layered ones, to modern, there are so many skirting profiles to explore.
Whichever style, color, brand, or profile you choose, skirting boards can add life to your wall. They serve as a decorative feature that enhances the look of your home by adding beauty and style to the wall and connecting points of the house.
A Long-lasting Interior Decoration Feature
Unlike many features of interior decoration, skirting boards are one of the few that has a long-lasting effect while also designing and beautifying your home at a standard level. However, it is preferable to make use of MDF materials to guarantee longevity and durability.
Some people prefer to use wallpapers because of its uniqueness and beautifying features. For such homes that use wallpapers, skirting boards can serve as the perfect wallpaper tucker. Skirting boards can hide the left-our edges of the wallpaper on the wall floors and the ceiling moldings.
Asides tucking-in the edges perfectly, it also prevents the wallpapers from loosening over time, fraying or pulling away at the edges by securing it firmly to the wall after installation. 
Skirting boards are often seen and regarded as last-minute fixtures and additions to homes. But the truth is that these simple yet essential home features have great enhancing capabilities for your home such as aesthetics, architectural coverups, protective features, among others. Now that you know how you can use skirting boards to improve your home keep these in mind when next you try skirting boards.