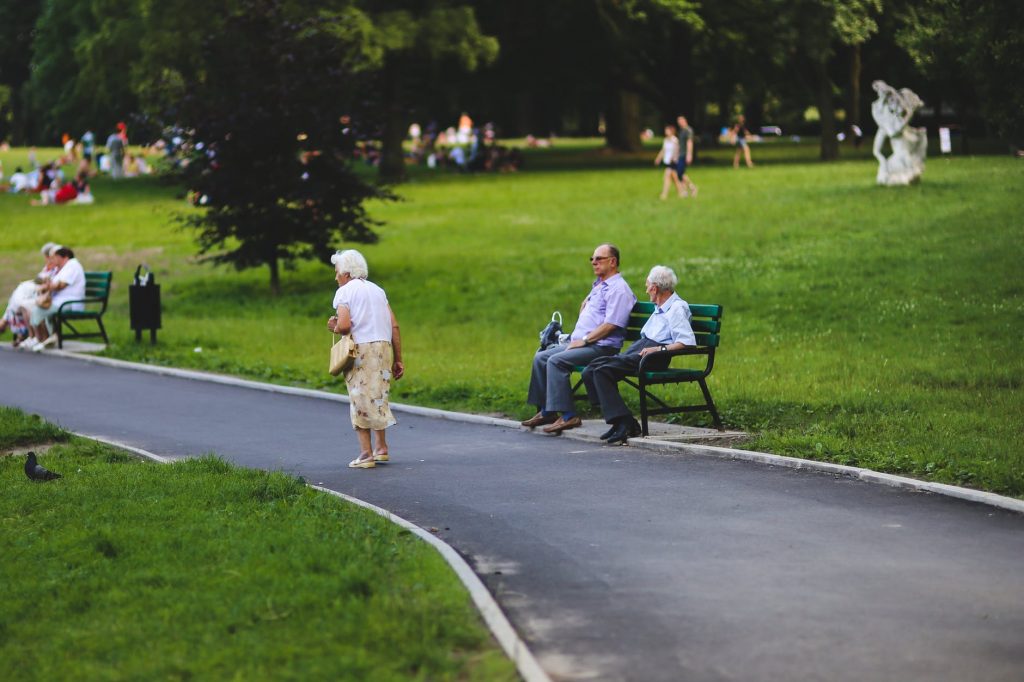 There are some things in life that we all need to think about at some point. One thing that you need to know is that time never stops, meaning that as the days go by, age catches up with you too. There comes a time where all your children will move out, and you will only be left with your spouse. At this point is when it hits hard, the importance of getting a retirement home. However, you need not wait till that point for you to buy your retirement home. You can start shopping for one at Movoto.com as soon as now. If you have been wondering about where to start, fret not! In this piece, we will be looking at some of the things you should consider when looking for one.
How much you are willing to spend to buy your retirement home is not something that you can overlook. Keep in mind that the real estate sector has everything for everyone, depending on your budget. It is best to always have a budget in mind before taking the plunge. When coming up with the budget, take your time. This is so because there are a lot of factors, such as your future needs that you need to consider while drafting the budget. A well thought through budget will narrow down your search as you will be searching for homes that are within your range. While still doing your search for your home, you might be tempted to go above the budget but do not! Always stick to the budget. The good thing us that you will always find a property that is within your range so long as your budget is reasonable and do enough research.
As age catches up, there are a lot that changes too. You will find that some of the things you were able to do, you cannot do them anymore. And it is normal. As such, you need to think about that when looking for your retirement home. You may want to get a house that has rails all around just to give you support while walking around. Also, it would be advisable to get a home without staircases as it could be quite a hustle getting on top and back down. These are just but examples of some of the future needs that you may have a significant impact on the home you decide to buy.
Location! Location! Location! This is the cornerstone of purchasing any property. You want to be sure that the location you choose is ideal as a retirement home. Find out more about the security of the area before buying a home in that particular location. Also, what type of retirement home do you want in terms of your style and personality? One in the city or one in the country? This is also something that you should not ignore. If you love the silent, chilled, and hustle free life, then a country retirement home would do.
Proximity to social amenities
Well, in as much as you may opt to buy a country home, you also need to think about how you will have access to the social amenities. Remember, you will still need to have some food in the house and all the other necessities. Therefore, choose a home that you will enable you to easily access the shopping centers and malls. Also, find out if there are hospitals around the home because you never know- you might need some medication or treatment at any given time.
Accessibility for other family members
At an old age, people always want to spend time with their families more. You want to choose a home that will be easily accessible to most of your family members. Having to bond with your children and grandchildren over the weekends or during the holidays is one of the best things that every parent looks forward to. Also, sometimes you might need the support of your family members, be it emotional or even some physical support. Therefore, choose a home that will be close to most of your family to allow them to visit you at any given time.
Find out more about the maintenance
As aforementioned, as you grow older, there are some of the things that you will not be able to do anymore. Perhaps you used to enjoy working on your garden or cleaning up your own home, but as you become older, this might turn out to be impossible. As such, you want to think about the maintenance of the retirement home when you get there. Remember, your home needs to be in good shape regardless. Do some research and find out if you will be able to find these services easily wherever you choose to buy your new home. While doing so, also factor in the maintenance costs to be sure that you will be able to afford them.
The cost of living in different areas is quite different. You do not want to use all your pension on paying for expensive services. As such, find out if you can be able to match up to the living standards of the place you decide to buy a home. Yet again, the location of the house is very detrimental when it comes to this.
Take Away
Buying a retirement home is not the easiest thing to do, but it is worth it all. With the above information at your disposal on things to consider before getting one, you are now in a better position to make the right decision. You also have the option of working with real estate agents to help you with the home searching process, but if you feel like you can do it alone, so be it. Remember, this is a home that will probably be your safe haven until you kick the bucket, more reason you need to find one that fits your needs accordingly.