Being an interior designer is no easy job. While most people might believe your work consists of employing simple decorating and organization tips, the truth is, it's much deeper than that. Interior designers must constantly be up to date on the latest trends, and must also have the creativity and patience to execute different styles for all different types of preferences. But no matter how passionate you are, finding the right clients can be highly problematic. Whether you're an experienced designer looking for new projects to add to your portfolio, or you're a newbie trying to get started, here are a few tips for getting new clients: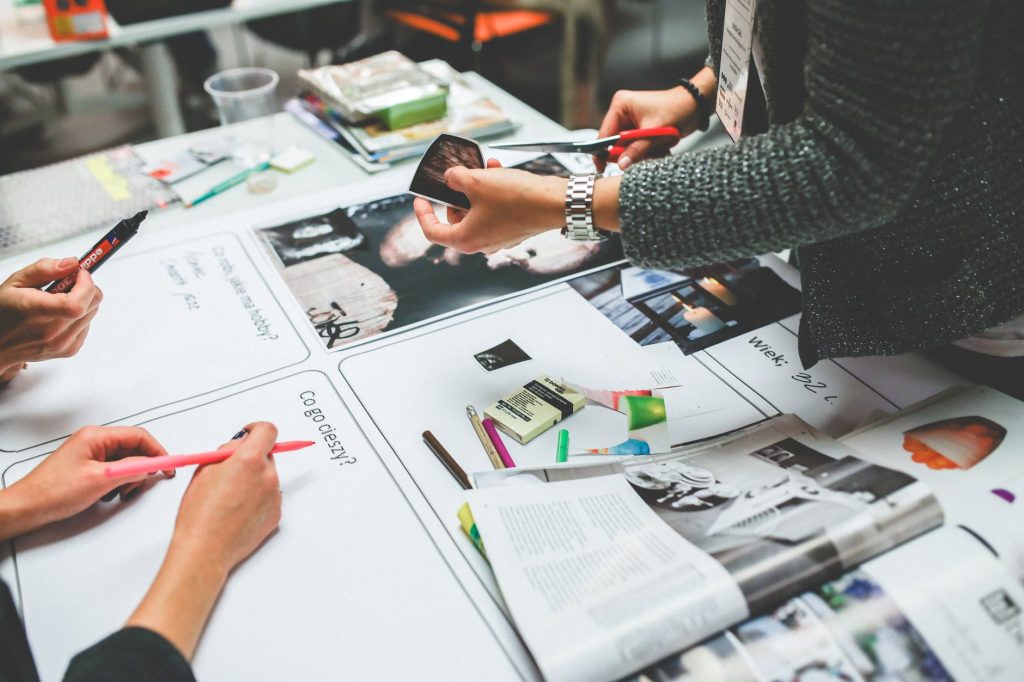 Create a Beautiful Site
Your website is a digital representation of your business. It wouldn't exactly make sense if your website wasn't appealing and you work in the world of design. If a potential client doesn't know you or your work personally, they make first impressions based on your website. As such, it's crucial that it's designed to perfection. If you aren't web-savvy, you can hire a web design agency or freelance web designer to get the job done for you. However, with so many interior design WordPress templates, if you have the dedication and time to commit, designing a great interior site can be much easier than you think.

Hit the Road
The clients that can help take your business to the next level aren't always in your immediate area. Or, sometimes it helps to market yourself as a traveling interior designer. This would allow you to differentiate your business from other interior designers and agencies like yours. When you specialize in traveling (in style) to homes around the world (or countries), you'll have more to write about in your blog and a bigger portfolio to build.

If you do plan on traveling to clients, a campervan or RV is a great way to do so. You can let your vehicle be a moving example of everything you have to offer as a designer. Think of this like a miniature, versatile portfolio on wheels. In addition to designing a great moveable home or office, be sure sign up for a solid RV insurance plan with a company like Good Sam ESP. This helps protect your business assets.

Work for Free
No one likes the idea of working for free. And it's certainly not advice that you always hear. However, if you're just getting start in the world of interior design, some pro bono might be in order. For starters, try reaching out to friends and family who are interested in redecorating their homes. If there are no leads within your immediate circle, you can move onto placing an ad for your services. There are plenty of people who would jump at the opportunity to have their redecorated by a professional (or growing amateur). However, not all unpaid clients are created equal. Speak to each person to discuss their budget and vision before you take on a project. The last thing you want is to work hard for an intolerable person with an unrealistic budget and plan.

Take Advantage of Public Relations
Public relations is a great, free way to promote your business. With a decent amount of research and some time investment, you can be well on your way to scoring free press. The premise is simple: look for blogs, magazines, and newspapers that fit your brand in the interior design space. Once you've identified a handful of them, start drafting detailed, customized pitches to each publication. The more personalized the email, the better your chances will be of getting a reply. In your email, detail why your business would be a good fit for inclusion. When possible, pitch a story angle that makes it easy for editors to best understand how to frame your company in an editorial piece.

It's important for you not to forget about the local blogs and magazines, too. There's nothing wrong with shooting for the stars by reaching out to an editor at Architectural Digest—but as a general rule of thumb, the larger the readership, the lower the response rate. Your shortlisted options should include a healthy mix of shoot-for-the-stars publications, mid-tier publications, and smaller publications.

Pay Attention to Social Media
No matter what industry you're in, social media is important. But in the world of interior design, where visual appeal is critical for success, it's even more pertinent. Because interior design is so visual heavy, Instagram and Pinterest are two of the most important platforms you should focus on.

Instagram gives your business the opportunity to focus on elements of your business, like photos exclusively of your work, while Pinterest allows you to show off your curation skills by creating boards that inspire your visions. Check out how other interior designers and interior design publications are using these platforms to portray their own visions, and use this as a springboard for inspiration.