Laminate flooring has been and continues to be extremely popular with home owners. It's so hard to pick just one benefit! Since it's invention in the 1970s, it's gone from strength to strength – with attractive designs and impressive durability, laminate is unstoppable! But what makes it so different from it's competitors? Here's a little guide…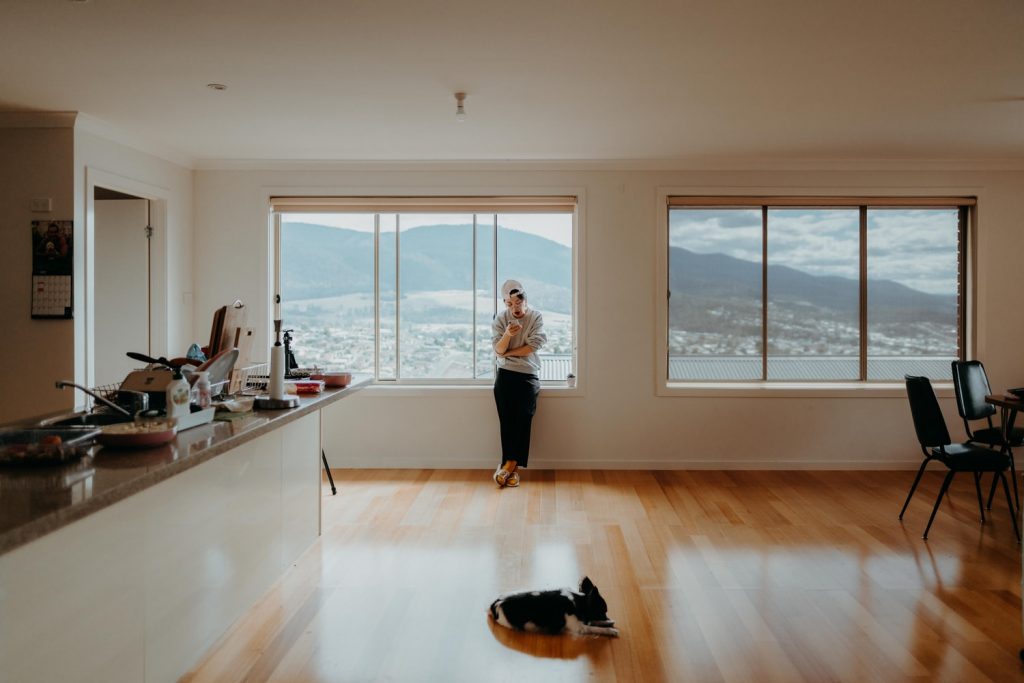 What You'll Need
Before you purchase any new floor, you'll need to make sure that you have all the necessary equipment. Most of these you'll probably already have, but just in case you don't here's a quick list:
-Bucket
-Laminate Floor Cleaner
-Sweeping Brush
-Floor Cloth
-Acetone
-Dust Pan and Brush
-Microfibre Mop
-Vacuum Cleaner
If you're really wanting to go to town then you can purchase a purpose-built cleaning kit, this is guaranteed to give you the best results!
Sweeping and Mopping
With there being so many things coming into contact with your floor, it's inevitable that it's going to get dirty. While laminate doesn't hold any extra dirt like caret, it's best to perform a daily sweep and mop (ideally of course, it'll survive if you don't). This will prevent the boards getting scratched or going dull. You have to be careful with what vacuum attachment you use however, as some of the harsh bristles can scratch. Debris and stones can scratch too so remove these to prevent further abrasion.
Mopping
Laminate is naturally water resistant, however excess moisture can cause damage and sometimes your boards can move. We'd also recommend cleaning up any spillages and splashed as soon as possible as these can cause long term damage. If anything like this does happen, use a microfibre cloth – hopefully removing any greasy marks. Don't use detergent, ammonite dot chlorinated cleaning products. Remember to always dry your laminate straight after cleaning, this will not only protect it against warping and shrinkages, but keep your boards looking great!
Heavy Duty
After having your laminate for some time, sometimes more drastic action is needed. IF you accidently scuff your boards, then don't worry! There is a way to remove them. Apply your cleaning solution to a dry cloth and rub off scuff marks firmly and for more stubborn marks, use acetone. For hard set grime such as chewing gum or candle wax, a dry cloth won't cut it. Instead use ice to harden the spot and simple scrape off.
Removing Stains
Stains are any homeowner's worst nightmare and people often think that as soon as your floor stains, it's game over. Thankfully, this isn't the case with laminate. If the stain has been cause by beverages, start by removing any surrounding debris as soon as possible.
With scuff marks, thoroughly wipe the stain away with a dry cloth before using your microfibre and cleaning solution. For oil, ink or makeup you may need some extra help. Add a dab of acetone to your cloth and wipe until been removed.