As the temperature starts to drop and the leaves begin to change colour and fall, it's time for gardeners to start preparing their outdoor spaces for the colder autumn and winter months. You might be looking outside at your dying summer plants and covered-up pool and barbecue, and already be wistfully remembering the vibrant summer colours and warm evenings spent watching the kids playing on the lawn, all over for another year. Autumn, however, with its crispness and burnished colours, is nature's last hurrah before the cold bleakness of winter sets in, and with a bit of preparation you can enjoy the change in seasons. Here are four tips to help you achieve an autumn-ready garden.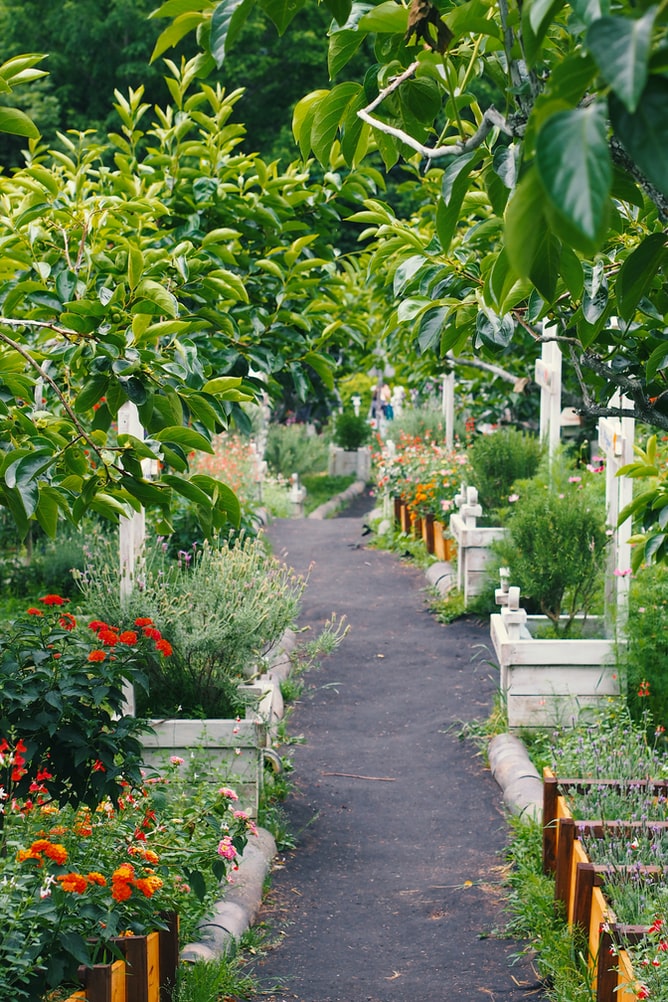 Clean and clear
As September marches on, you will have probably noticed that many of your summer flowering plants are now dying back and looking worse for wear. This can make your garden look scruffy and uninviting, so make sure you spend an afternoon clearing away dead plants and weeds, and trimming back any shrubs that have had an uncontrolled growth spurt during the summer. This will not only help to make space for late-flowering perennials such as Michaelmas daisies to thrive, you can also add the dead plants to your compost bin to be turned into mulch as an ecological way to provide year-round nourishment to your garden.
Carry out pond maintenance
If you have a pond, now is the time to carry out maintenance on it to ensure that it continues to provide a valuable ecosystem to wildlife and does not become stagnant over the cooler months. Clear out any pond weed and dead foliage to ensure that oxygen and sunlight can still penetrate the water. You could consider installing a pond filter, which will ensure that your pond remains clean and provides the ideal environment for fish and any other aquatic wildlife. Visit water-garden.co.uk for more information.
Prepare garden furniture for the winter
You might have spent much of the summer months outside, socialising and relaxing on outdoor furniture sets and swing chairs. However, it's important that they are well protected from the elements while they are not in use during the cooler months. Before the weather takes a turn for the worse, paint wooden items with an outdoor varnish to help protect them from the wind and rain. For further protection, you could cover your garden furniture with weatherproof tarpaulin, and make sure that degradable items such as fabric cushions are brought inside for the duration.
Plant bulbs for spring
Now is the time to think ahead and plant spring-flowering bulbs, such as croci and daffodils, as the still-warm soil from the remnants of summer will ensure that the bulbs establish themselves. Without any immediate gratification it might seem like a pointless task at first that could wait a few months; however, nothing lifts the spirits more on a cold and gloomy February day than spotting the first daffodils and snowdrops growing in your garden.