It's a beautiful morning. The comforting warmth of the sun rays brings about that unexplainable mushy feel. And guess what? It's coffee time. The thought of that is enough to make the mind drift to La La Land. Life is beautiful and the rich aroma from the steaming coffee cup, made from freshly grounded coffee beans, lingers in the room. Quite everyone desires to wake up to such an amazing experience. However, not many people would want to go through the ordeal of grinding fresh coffee beans before making their favourite cup of Espresso, Latte, Arabica, Macchiato, or Americano. In times like this, Coffee capsules come in handy.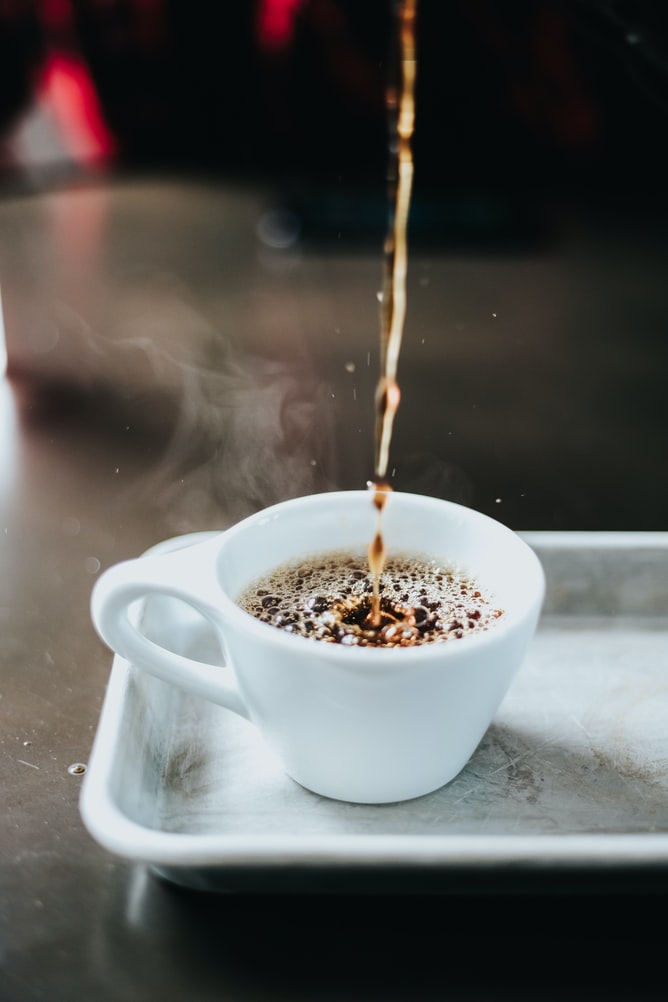 What Are Coffee Capsules?
For clarification, coffee capsules and coffee pods fall into two distinct categories. In other words, they are not the same. Coffee capsules come in plastic containers, which houses the pre-ground coffee beans. They are sealed with aluminium foils. Coffee capsules are of two types – open and closed systems. Open options are compatible with various coffee machine brands. In contrastingly, closed coffee capsules are only compatible with their designated machines.
Do Capsule Coffees Taste Better Than Actual Coffee Beans?
Most people prefer the freshness and rich taste that comes with locally roasted coffee beans. However, individuals who don't have the time to grind them can opt for coffee capsules. In actuality, these coffee products come with ingenuity that makes every taste worth savouring. Coffee capsules retain freshness, which produces a rich coffee drink. In truth, one may be tempted to think that the beans were roasted mins before preparation as the packs are airtight.
As soon as the beans are roasted, they are sealed, retaining complete freshness. The content is devoid of contact with moisture or oxygen. Whenever the pack is opened, one can enjoy a fresh cup of Espresso, compared to exposed locally made coffee beans. Some people enjoy a strong cup of coffee, while others prefer it mild. However, some coffee capsules don't produce the same strength as compared to locally ground coffee beans, which make them taste slightly inferior to the real deal. The ground coffee present in these products range from 0.25 ounces to 0.37 ounces – not good enough to make an ideal cup of coffee. As such, the drink appears watery and weak.
Even when their total dissolved solids (TDS) percentage is measured using a refractometer, the outcome is less than the recommended standard, which is between 1.2% and 1.4% (according to the SCAA – Specialty Coffee Association of America). TDS measurement shows the degree of substance extracted from coffee grounds and entered solution.
Coffee Capsule Machines
It is ideal to have a coffee capsule machine that goes with coffee capsules. This gadget comes with its upsides, including:
The functionality to produce coffee in seconds
Easy operation
Minimal cleaning and maintenance are required
Less workspace occupancy
The platform to select a vast range of coffee varieties, including decaf, mild, strong, and flavoured.
Coffee capsule machines come in handy when on the go, as they require less time to make coffee. Besides, when hosting family and friends, not every one of them would stick to a specific flavour. As such, they have the opportunity to select from a wide range of coffee products.
Potential Concerns Associated with Coffee Capsules
Even though coffee capsules produce a rich aroma and taste, they don't produce the same effect as locally ground coffee beans. But that's not the problem. Most people may not know this, but coffee preparation results in a spike in the level of furan. Surprisingly as it may sound, this potentially toxic, volatile, and carcinogenic compound is present and tends to affect animals and humans.
According to a published report in the International Journal of Food Chemistry, the concentration of furan found in espresso ranged from 43 to 146 nanograms/millimetre (ng/ml). Decaffeinated coffee contained 14 to 65 ng/ml, while the normal variant contained between 20 and 78 ng/ml of furan. On the other hand, instant coffee a lower concentration of this compound – 12 to 35 ng/ml. But here is the real deal-breaker for the coffee capsule. Notable brands showed a high concentration, ranging from 117 to 244 ng/ml.
What is the reason behind the strong presence of furan in coffee capsules? This outcome stems from the fact that the product is hermetically sealed. As such, the compound cannot escape. When the coffee capsule undergoes brewing at high pressures and temperature, the carcinogenic compound is extracted into the coffee. However, exposure to air will cause it to evaporate.
Another downside to capsules is that they leave environmental footprints. Besides, they cost more than the locally grounded coffee bean. For people who consume coffee daily and in large amounts, capsules may not be the ideal coffee product.
How Long Do Coffee Capsules Last?
Coffee capsules come with "best before" dates. Usually, this is a year from the date of production. Since coffee capsules are airtight, they can last for years, even after the "best before" date. They remain fresh and healthy to consume. However, if the capsule foil appears collapsed, air may be present in it, making it unsuitable for consumption. Another way to check if the content is healthy is to push the foil gently. If there is resistance, the product is fresh to consume. For coffee capsules with milk, the content is ultra-heat treated (UHT). As such, it last long even in an airtight container.
In Summary
Having a cup of coffee made from a coffee capsule sounds awesome. However, it doesn't beat the experience derived from sipping a cup of coffee made from freshly ground coffee. On the upside, it is a one-stop coffee drink that can keep an individual going. Little time and effort are required to make a fresh cup, with the right coffee capsule machine. coffee lovers don't have to worry about a drop in quality as this is not the case with such products.
In actuality, coffee capsule machines are gradually taking the place of instant coffee makers. They produce superior-quality drink, which is on par with one made by a barista. Moreover, using a bean-to-cup machine or a manual espresso can be challenging for some people. On the other hand, coffee capsules provide a straightforward means to make lip-smacking coffee. It is so easy that any child will find making coffee a walk in the park.