Summer is just here around the corner but you need to ask yourself – is your backyard ready to host those fabulous summer parties? If not, it is now time to show your creative skills and make your backyard look pretty.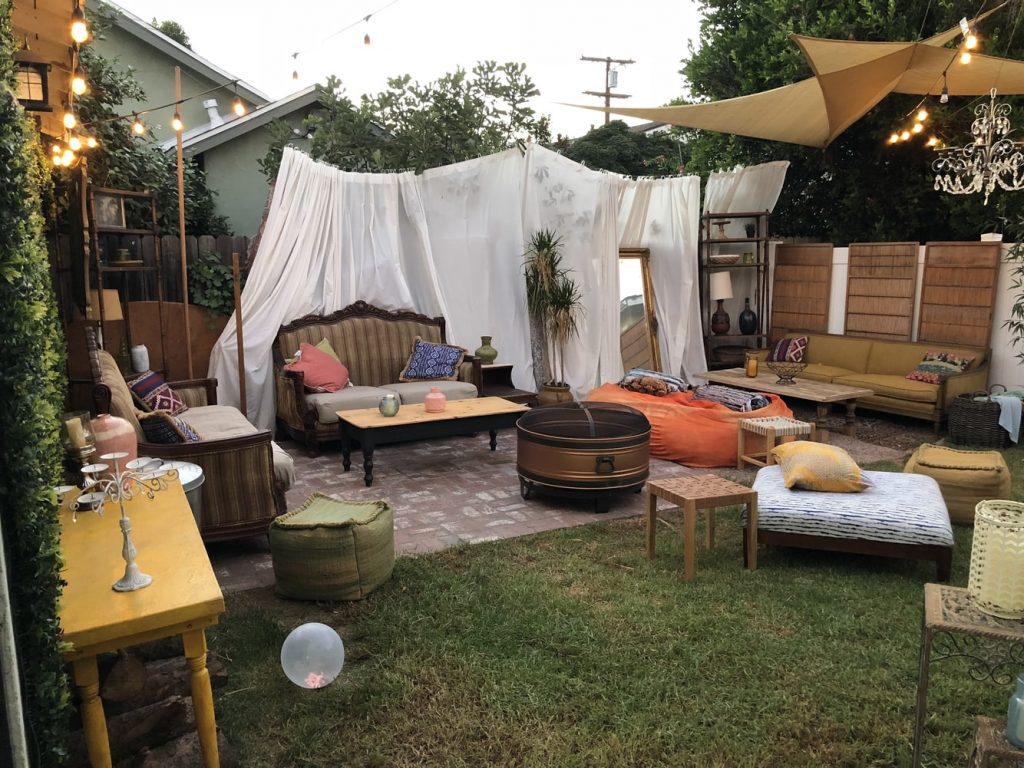 After going through a few tried and tested ways and conducting research, here are six decorative ideas to make your backyard summer-ready.
1. Make Place for A Deck Gazebo
You need a place where you can chill. When it comes to designing your backyard, it is not a cake-walk because considerable thought goes into it. One of the things to keep in mind while decorating your backyard is to make it a comfortable sitting area. Start by designing a cozy sitting area to relax. A deck gazebo proves an excellent place to enjoy the outdoor setting and the lovely summer weather. Apart from this, the deck also adds to the décor of the home and increases its value.
2. Create A Living Space Outdoor
Once you have an outdoor deck, the next step is to furnish it properly. The outdoor space must have an area where you can set up a bonfire and have a lavish barbeque party under the shiny stars. If you are looking for something more comfortable, you can opt for a sofa, coffee table, or a few chairs. You can also get your hands on fire pits to give a chic look to the backyard.
3. A Stone Pathway Through The Backyard
A beautiful stone pathway from the deck to the indoor area makes the whole backyard look beautiful. The stones add texture and charm to the entire landscape. There are multiple designs that you can get your hands on. This includes mosaic rocks, bricks, gravels, or even natural rustic stone. You can choose the stone type that matches the vibe of your area.
4. Add A Gateway
Arbors at the entrance could change your backyard's overall look. A gateway is a welcoming sign to your guests. It gives a royal feeling to your guests. You can also consider decorating the arbors with flowers or vines to give the backyard a personal touch. If you want to add on to the privacy quotient, you can also add a trellis. These act as an affordable separator that helps distinguish between your seating area and the rest of the backyard.
5. Adding Appliances to The Backyard
Fill up your backyard with a few appliances and keep upgrading them from time to time. For the quintessential barbeque parties, don't forget to add a grill. If you are ready to spend extra, you can always get your hands on good-quality kitchen appliances. As we mentioned, one of the best additions to your backyard is the fire pit. This will let you roast your favorite marshmallows during lazy summer days.
6. Light It Up
One of the best ways to make your backyard look dreamy is to light it up. Lights are an easy addition to the backyard and they also add a fun vibe. Opt for string lights across the fence, trees, living area, and you can enjoy relaxing there during the summers when the sun goes down.
It's time to deck up your backyard with some of these amazing tips. There is no reason to spend a lot. Make smart additions and you will have a splendid summer-ready backyard.