An oven is one of the must-have home appliances that improves an individual's living condition. However, this kitchen appliance may start to function less optimally. In such cases, some individuals may opt to replace the unit, rather than repair it. Even though this idea sounds ideal in under specific circumstances, the cost of repair may be more affordable than that of replacement. In truth, it is economical to repair a faulty oven when it has not reached its life span and when the repair cost does not equate to purchasing a new unit.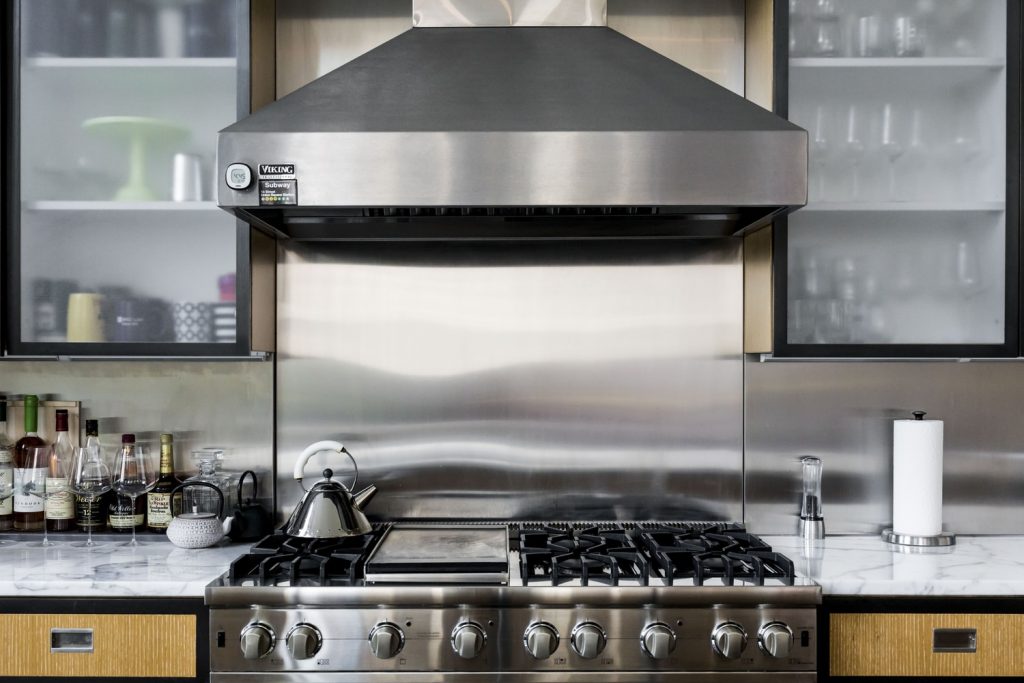 When to Repair an Oven
It is ideal to repair an oven when faults start arising. This action prevents domestic hazards and save finances. Specific situations may cause a homeowner to undertake a DIY repair activity or hire a professional oven repair technician. For simple faults, they can be handled personally. However, the following issues need the help of an appliance repair expert.
Electrical Faults
Electrical ovens may appear safer than their gas counterparts. But these gadgets may be hazardous when they develop potential threatening electrical issues. In truth, a faulty electrical gadget can result in electrocution or fire hazards. If the regulator doesn't respond or power supplied into the unit is unstable due to a broken component, it is time to hire a repair technician.
Gas Leakage
What makes gas-related problems hazardous is the fact that the compound has no natural odour and can cause life-threatening effects when ignited. As such, a harmless chemical is required to produce an awful smell, which notifies an individual when there is leakage. Once this sign is detected when the gas oven is in operation, kindly turn it off and seek the help of a repair professional. Using the appliance in such a condition can be extremely hazardous.
Faulty Oven Doors
The oven door may refuse to shut properly; this may sound like no big deal. However, without the door shutting effectively, it is impossible to have a well-cooked meal. As such, it is essential to get in touch with a repair technician to have this issue rectified before using the appliance.
Burner-Related Problems
Chances are that the oven burners are not responding properly. They fail to come on or produce the right amount of heat. In this situation, discontinue usage and contact a certified technician.
Unstable Cooking Outcomes
Sometimes, food may get burnt or undercooked within the right cooking timeframe. This outcome is often linked to a faulty component within the unit. A repair expert will identify the fault and fix it.
Cost of Oven Repair
The cost of repairing an oven depend on several factors, including the type of fault, replacement components, and labour. On national average, such charges may range from $150 to $400. Electric ovens with faulty fans may set a homeowner back by $100, while a heating replacement component may cost $200 to procure. On the other hand, other parts may cost more, up to $600; an example being a steam oven's control board.
In other words, the average range is from $150 to $400. The minimum cost is $100, while the maximum cost is $600. It is worth noting that such charges vary based on the oven type as well. This appliance comes in various categories – electric, steam, pizza, and gas. Some of these gadgets don't cost much to repair as their faults are straightforward; others may require paying more than budgeted. However, if the repair cost is on par with or exceeds the value of the appliance, the ideal step to take is to purchase a new one.
Often, electric ovens develop wiring issues, while gas ovens have leakages. The cost of repairing the former sits anywhere between $100 and $400, while that of the latter ranges from $100 to $600. Pizza oven repairs may set an individual back by $100 to $600, which is the same range for steam ovens.
Cost of Replacement Components
Some faulty parts within an oven may not be worth repairing. As such, replacing will be an ideal call. Often, these parts are affordable and accessible. Replacement costs depend on the type of component. Here is a list of such parts and their average related costs:
Gas valve: $100 – $200
Door switch: $100 – $200
Gasket: $100 – $250
Fan motor: $100 – $250
Sensor: $100 – $250
Fan: $100 – $275
Heating elecment: $100 – $300
Door glass: $100 – $300
Thermostat: $150 – $300
Oven door: $150 – $600
Igniter: $200 – $350
Control board: $200 – $600
Labour Cost
An oven repair cost will not be complete without the element of labour. Most simple replacement parts have low costs, which may range from $10 to $50. However, the labour cost is significant. The reason for this is the technicalities, location, professionalism, and time involved in fixing faulty components. Generally, labour cost can sit anywhere between $50 and $200 per hour. Most repairs take an hour or less to complete. But some repair technicians charge on 10-minute basis. If the cost is $18 per 10 minutes, a 30-minute job will set an individual back by $54.
Dwelling on location, this factor influences the cost of labour. Urban areas have the highest labour rates, while suburban places come with cheap rates. Surprisingly, rural areas tend to be expensive as well; this is because of the travel time and accessibility. A repair company may charge an average of $2 per mile for locations that are outside their jurisdiction. Some of them request an upfront payment of $50 before rendering services. This fee may come under the total quote once approved. But if the customer decides to cancel a repair order, the company gets paid for the service call. Companies that advertise extremely low service rates tend to be scam. Hence, it is ideal to scrutinize any repair service provider.
In Summary
Some oven faults are easy to fix, while other require a professional help. If the problem is serious, it is advisable to contact an appliance repair expert, especially when dealing with gas appliances. This individual has the skill and experience to handle such issues. For gas-related problems, turn off the supply and reach out to a nearby certified repair company immediately.