Whether you need a company to repair or replace your garage door, it is important that you get high-quality service. You are heavily relying on your garage door more than you realize. When it starts to malfunction, you need to call a garage door company that can help you fix the problem.

However, not all companies you consider as a prospective candidate can provide you the service you want. If you need your garage door restored to its original condition, you have to take the time to do your research. Not all garage door companies that promise excellent service are true to their words. Be sure to watch out for these red flags: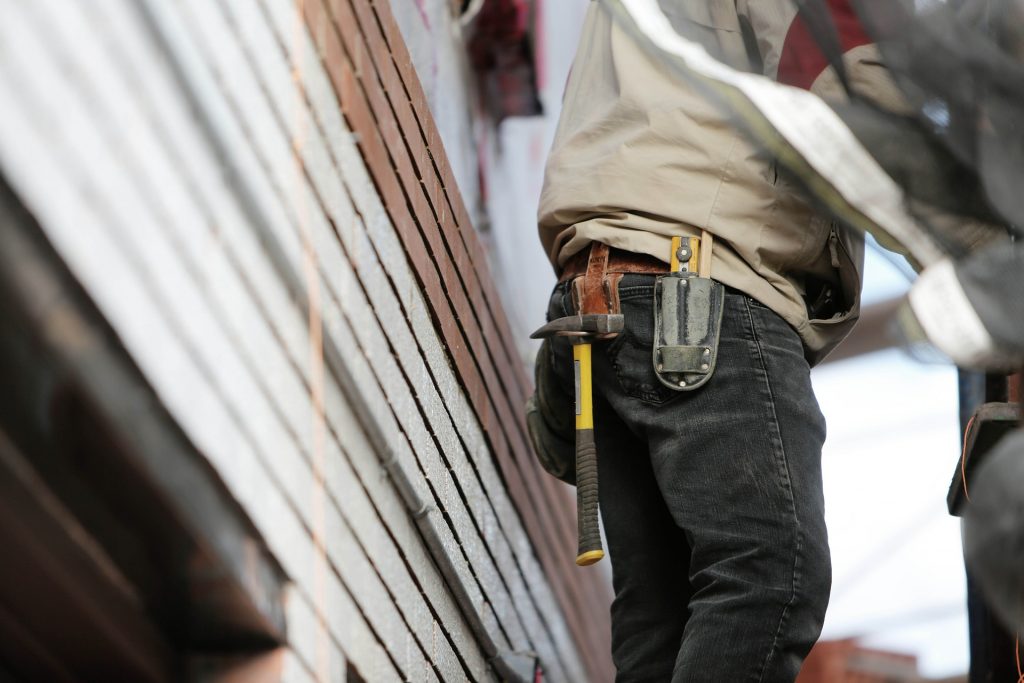 No testimonials

If you are dealing with a reputable garage door company, you will be able to see testimonials on their website. Happy customers will not hesitate to share their great experience with a reliable company. If the company does not have even a single testimonial on its website, it only means that there is something wrong with the quality of its service.

You can ask them for testimonials and if they still refuse, this is already considered a red flag. If you are dealing with esteemed garage door company, they would be happy to share the experience of their customers with you. The lack of testimonials is a sign that you need to take your business elsewhere.

Unable to get a hold of a company representative

Have you been calling a garage door company only to be greeted by an automated system? If you have to wait long just to get a hold of a company representative, this is a sign that the garage door company you are dealing with cannot be trusted. A company that is true to its words will go the extra mile to make themselves available to existing and new customers.

Having a working phone number is similar to a brick and mortar office or store. A company needs to have proof that they really exist through valid contact details. If an automated call service receives your call, it is an indication that the company does not have the staff to handle your request.

New business

While there are new businesses that can keep up with the competency of an established company, there are inexperienced companies that cannot provide skilled and experienced garage door repair technicians. The problems with your garage doors should be dealt with by someone who knows the ins and outs of your entry system. Someone who is new to the industry may not be able to provide that kind of service. There is also a risk of voiding your warranty because your garage door has been improperly installed.

Uncertified and unlicensed technicians

Your garage door is not a toy. It is a vital part of your home that you need to take good care of. When your garage door needs attention, you cannot afford to entrust this matter to someone who does not know how to properly fix even the most basic garage door problem. If you are dealing with a certified and licensed technician, you will no longer have to worry about putting the quality of work at risk.

A certified technician has the tools and skills to accomplish the job successfully. If you are unsure of the technicians' credentials, you can ask about the certification they earned. It is also necessary to know about their experience in the industry.

Surprise visit

No technicians should show up to get the job done unannounced. If this is the case, then this is already considered as a red flag. Before a technician will perform repair or maintenance, the company should always contact you to determine the schedule that works for you. Surprise visits are an immediate red flag.

Lack of professionalism

If you are talking to a rude company representative, it is a sign that you are not dealing with a committed garage door company. A company who is happy to serve you will go out of their way to provide you excellent customer experience. If it seems difficult for you to deal with a garage door company representative, it only means that they are not willing to help you.

Another sign that you are dealing with a legitimate company is when they show up in complete uniform bearing the logo of the company. They should also present their IDs as proof.

In searching for a reputable garage door repair Southlake company, there are criteria that you need to be aware of. Setting qualifications keeps scammers at bay.