The year 2022 is quickly approaching and we can't wait to see what design trends are in store. Interior designers are always on the forefront of new ideas, so it's not surprising that they have their predictions for what will be popular during the next few years. From innovative products to emerging styles, these top designers shared their thoughts about which interior design trends they're most excited about for 2022.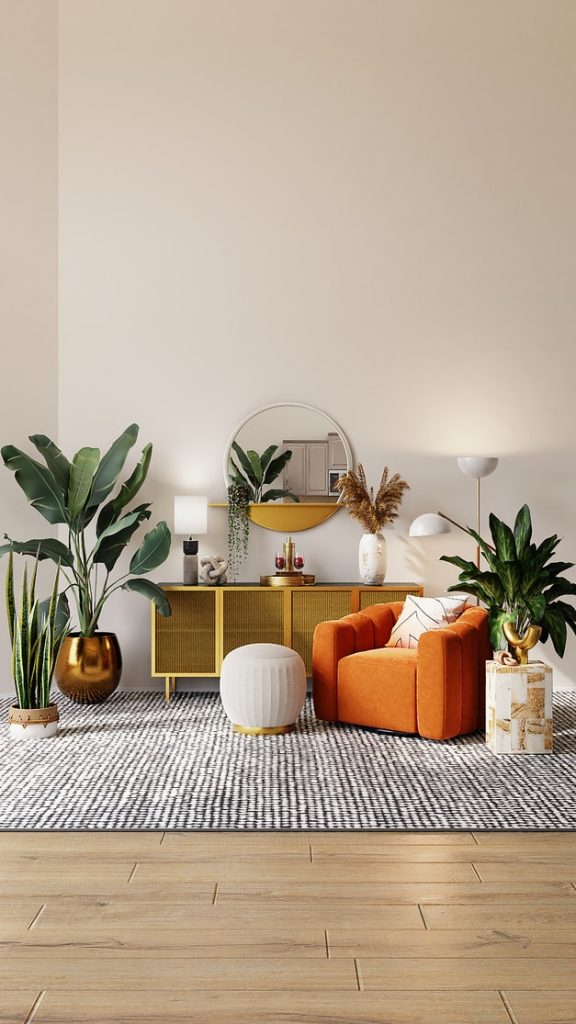 The year 2021 has been a bit more similar to 2020 than we had hoped, but that doesn't mean the creative inspiration is gone. We're continuing to lean into our homes for all of you who find refuge in them—whether it's upgrading your makeshift WFH space or creating an ultimate entertaining haven.
Here Are the Top 3 Interior Design Trends for 2022:
Lots of Mixes of Colour and Pattern
In the last few months, it seems like the latest trend in home design is color. According to our sources at Tom Stringer Design Partners Chicago, traditionally people would change their style based on economic conditions; when times get tough homeowners are more likely to use gray and brown tones because they have staying power, but if things look good, then that same conservativeness goes out of the window.
However, now with all these rich new shades coming onto market every day, there's never been a better opportunity than right now for everyone who wants something special.
A Lived in Lifestyle
Tammy Connor Interior Design is seeing an increased sense of practicality across the design spectrum. Clients are selecting fabrics and furniture based on durability, making sure items in their home can resist the wear that comes with more casual "lived-in" lifestyle." This means more and more clients want stain resistant fabric.
It's been a while since people have wanted to spend time at home, but now, post Covid, they're drawn into the new world of comfortable couches and entertainment systems as well as re-discovering rooms for sleeping in some cases.
The Rise of the Home Office
In a new age of hybrid work schedules and, in some cases, permanent remote work, our experts anticipate that the coming months will be focused on evolving their workspaces into more inspiring areas.
The Covid pandemic has led us to either create new work from home spaces in our homes or, similarly to above, your current office space is used so much more often. More and more people have added cozy elements to their home offices such as a nice armchair or a couch. Some of us even prefer to work from home with our laptop on the couch. Hence the rise in demand for stain resistant upholstery in the office area.
Client demands are forcing professionals to take a fresh look at how they work. With the advent of Zoom, people have started asking for two fully functioning offices—one in which you can be undisturbed and focused on your job; and a second space where family members/partners feel comfortable coming into for a chat.