A wedding or a marriage is one of the most special events in a bride's and a groom's lives. When it comes to weddings, everyone makes endeavours to cherish these moments for the years to come and one of the best ways of making cherished memories is through engagement rings. These rings are the testimony of a deep bond and everlasting love that you will be sharing with each other for the rest of your lives. Therefore, when it comes to picking up engagement rings one has to make efforts in making the right choice. In this post, we shall be helping you in picking up an ideal engagement ring for the bride and groom!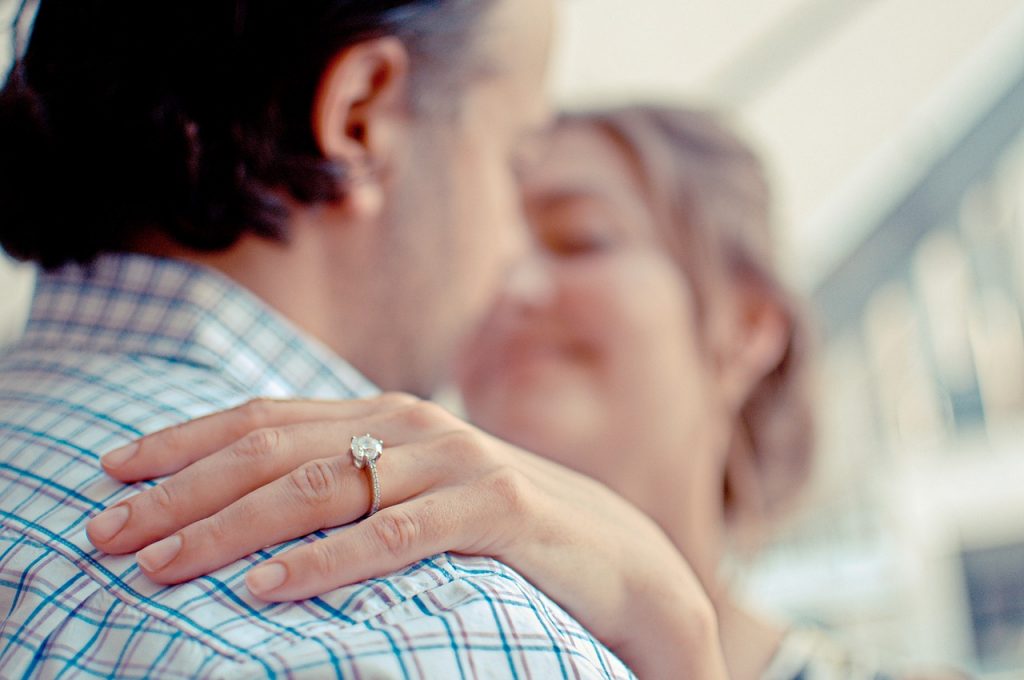 There are many aspects that go into picking up an ideal wedding ring such as the budget, lifestyles, personality, etc. Well, we shall be making some recommendations in various kinds of styles that you can choose from:
∙Timeless And Romantic Rings: What is more romantic than the celebration of love in the form of a wedding. If you are looking for options in rings that exude romance and timeless love for each other, well, you can choose dainty looking bands, filigree designs, milgrain details, and other such patterns. If you are looking for something special then you may opt for antique or vintage designs too.
∙Contemporary And Modern Rings: Such patterns and designs of engagement rings are ideal for a couple who likes adorning modernistic designs or likes wearing what's latest in fashion. If you are looking for options in couple gold rings or brides then you may look for bands with a prominent diamond setting in the centre, and the engagement rings for men may have smaller diamonds all around the band. One can also pick up similar-looking patterns for a more coordinated look.
∙Elegant And Traditional: Where some of us may opt for modern patterns, others may like to opt for traditional patterns. Well, one of the most elegant patterns in engagement rings is the single solitaire setting. The traditional design comes with a plain metal band with a single diamond in the centre. Well, if you wish to add more glamour, you can opt for more than one diamond or opt for other gemstones along with the solitaire.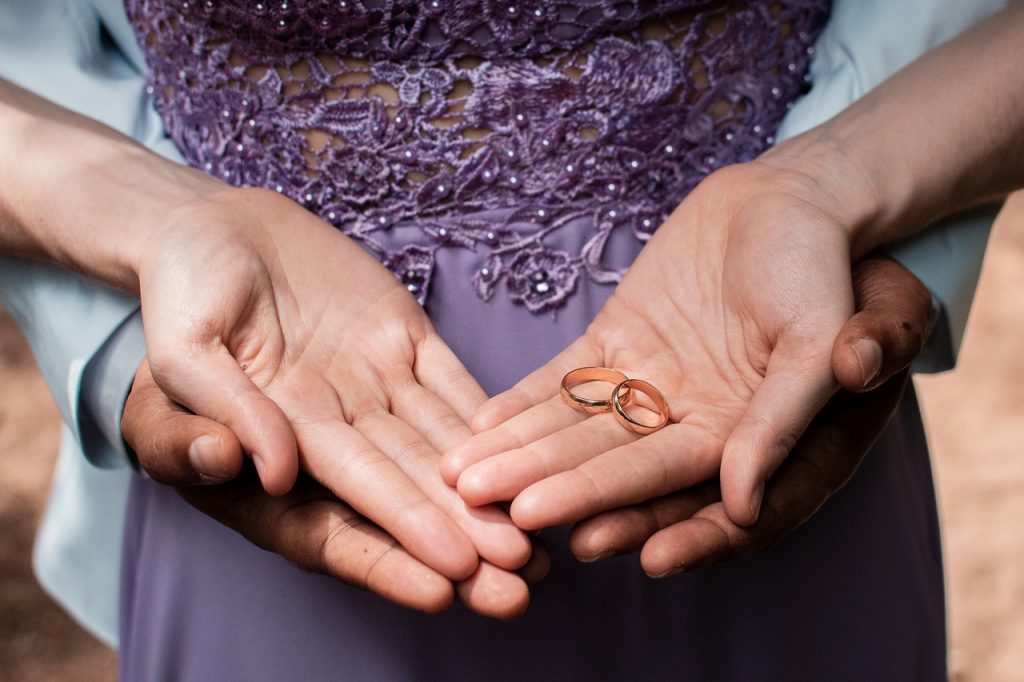 ∙Outgoing And Stylish: If the bride or the groom are super stylish and outgoing, well, then go for rings that may add to the dazzle and sparkle of the wearer, is something that we recommend. Going for bolder stone settings or all chunkier diamond bands are some great options that can be considered.
There are numerous designs and patterns that one can choose from. With so many options at our discretion, one is bound to get confused. An engagement ring is something that the bride and the groom may wear all the time; this means the design should be such that it pleases the wearer even after decades of wearing it. Therefore, one should not follow the trends blindly and make a deliberate decision in choosing the right engagement ring for the bride and the groom.