Opening and closing hinged doors and windows can be quite challenging. Some of these entryways tend to require extra strength for you to open or close them correctly. Say goodbye to that need by replacing your hinged doors and windows with sliding models.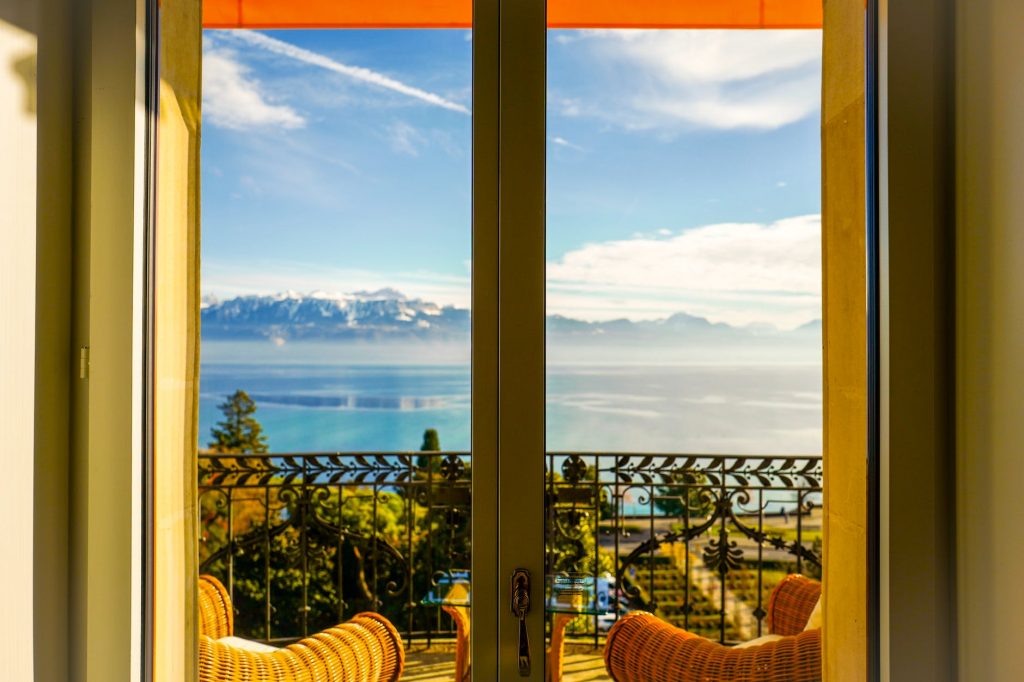 Sliding doors and windows use rollers for you to glide these entryways without pulling an extra muscle. If you're on the fence about using door and window rollers, continue reading to know why you should have these components in your home.  
1. Door Rollers
Door rollers are small wheels supporting sliding doors. These components glide or run on a glider or track, eliminating the use of hinges commonly found in conventional doors. Using sliding door rollers presents homes with several advantages, such as convenience and ease of installation.
Read on to know the various advantages of door rollers.
Reasons to Use Door Rollers
Ease of Replacement and Installation
If you need to replace door hinges, you might need to pry the door from its frame to complete the task. Conversely, replacing and installing rollers for sliding doors may not be as effortful as doing replacing door hinges.
First, lift the door off of its track (which may require an extra pair of hands). Remove the screws that hold the rollers. Next, use a flat-head screwdriver to pry the original rollers from the door's bottom.
Insert the replacement sliding door rollers and return the entryway to its frame. The entire process shouldn't take more than an hour to complete.
Sliding doors don't occupy a lot of space, even when you open it. In contrast, hinged doors may require more space than sliding doors since the material needs an open area for efficient operation.
Use sliding doors equipped with reliable rollers to help save space in your home. The doors should be in series with the wall, allowing you to use the extra space for other household decorations.
Door rollers allow users to glide the entryway along the track smoothly. Even if the door is relatively heavy, you won't need to pull an extra muscle to open or close it.
Still, remember that door rollers need maintenance for efficient operations. Ensure that you apply the correct lubricant once every few months for you to enjoy this benefit.
2. Window Rollers
Window rollers allow sliding windows to glide through a glider. Unlike casement or awning windows that move up and down, the rollers enable sliding windows to operate horizontally. This movement provides convenience, along with other excellent benefits, for different household members.
Continue reading to know the different benefits of using window rollers.
Reasons to Use Window Rollers
One of the primary functions of windows is to let fresh air into homes. But specific window types, like awning and casement windows, may need users to operate the glass with strength. Hence, you might decide not to open the windows since it requires a more-than-average amount of effort.
Shifting to sliding windows equipped with reliable rollers will improve the convenience factor in operating these entryways. Before, you might need to pull an extra muscle open windows and breathe fresh indoor air. Now, you only need to pull the window open, and you're not going to grunt while doing it.
Note that the challenge may become tougher when operating double- or triple-pane windows. It's because these entryways grant superior durability and safety in exchange for added weight.
Window rollers from trusted manufacturers may not require you to use a lot of effort to operate the windows. Closing your sliding windows may only need a slight push of one finger in that regard.
Window rollers don't require frequent maintenance for them to operate at peak efficiency. If the rollers' operation is starting to get rough, a spritz of lubricant should be a sufficient solution.
Moreover, window rollers are relatively inexpensive. Thus, replacing these components shouldn't "break the bank."
One problem of using hinged windows is the risk of accidentally closing the glass while your finger is still in its closing path. Conversely, using window rollers used on sliding windows reduces this risk significantly.
Closing sliding windows tend to make users close the glass from the inside. Hence, your fingers will be safe from harm while operating these entryways.
Key Takeaway
Consider installing door and window rollers for your next home improvement project for their several benefits. These components provide convenience and safety, along with other advantages to household members and guests. Ensure that your door and window remain in pristine conditions for you to enjoy the benefits mentioned in this post.