If you are a business owner, management consultant or business traveler who is always on the move for work, the benefits of renting a furnished apartment are a no brainer. For those who are venturing overseas to cities like Paris, being in an environment that feels homely is important. While there are tons of hotels that can accommodate your needs, many business travelers prefer to have more privacy and flexibility in their homebase.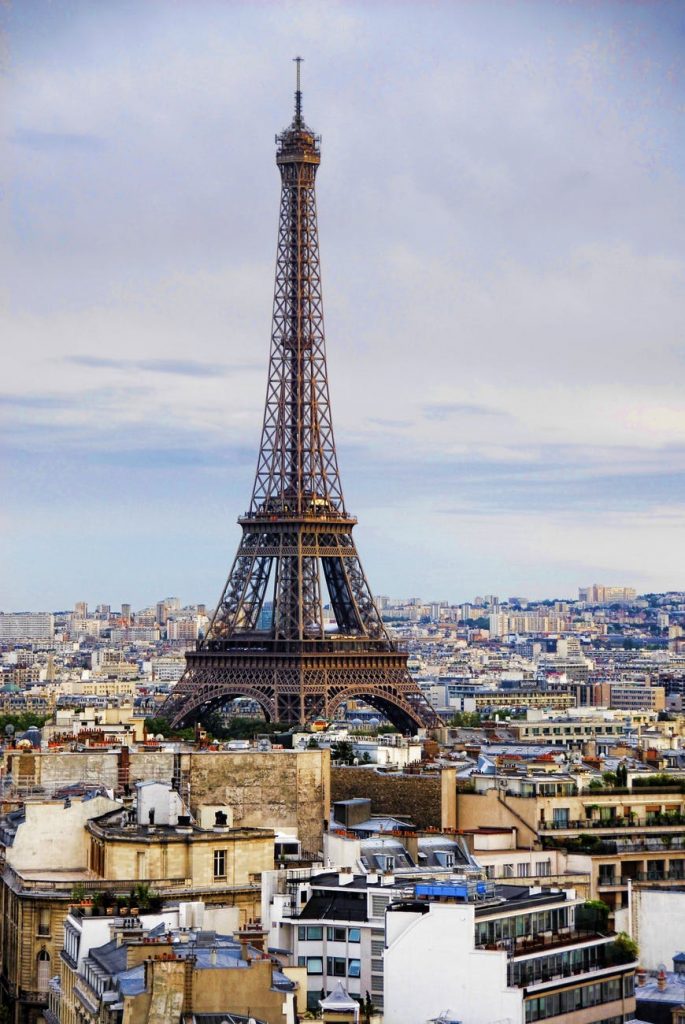 If you are going to be away for a considerable amount of time, here are some of the key benefits that you can gain from renting a furnished apartment for your upcoming Paris business trip.
Cost Advantages
A furnished apartment can be more economical than a hotel, particularly for those who are going on a long business trip. If you need somewhere to stay for a month or longer, there are companies like Blueground who may be able to help. Blueground provides furnished apartments in Paris for rent that can be a great base for you to call home during your business trip. Their apartments are located across some of the most desirable arrondissements, and always located near the metro to get to and from meetings easily.
Some of the amenities that you can expect to find in a Blueground furnished apartment include air conditioning, a washing machine, a widescreen TV, as well as ongoing support (in English and French) should you run into any problems before or during your stay. Your utilities are turned on and billed through Blueground so you can focus on what matters from the moment you arrive.
Value Added
When comparing an average hotel room with a temporary furnished apartment, you tend to get more than double the square footage than what you would find in a hotel. If you're away on business for weeks or months, having the space to relax and unwind after a busy day is important. For those who plan to bring their children or spouse along while traveling for business, there are furnished apartments that provide two- or three-bedroom options at a lower rate than you would pay for several rooms in a luxury hotel. We all want to get good value for money, so if you're a business owner who is heading on a trip to meet potential clients. A furnished apartment is also easier than buying your own apartment for your team, then paying for furniture and having to have it moved into your new space. As such, these solutions are great for business owners who want to easily be able to stay overnight in Paris on business.
Free Wi-Fi
In the modern world we live in, business owners need to be connected at all times. Without high-speed internet access, you won't be able to perform your job correctly or stay communicated with clients. While many hotels charge you for a basic Wi-Fi connection, those who select a furnished apartment can enjoy fast Wi-Fi via a wireless router, which is billed as per the telecoms provider, rather than like a hotel where the cost is often incredibly high for Wi-Fi. Unlike going on vacation, you will need a reliable connection 24/7, so not worrying about a hefty bill at the end of your stay will put your mind at ease.
In-House Eating Options
One of the biggest expenses that people incur on business trips is dining out or room service. When staying in a hotel, your options are limited, especially if your accommodation only includes a bed and a bath. For those who pick a furnished apartment, you will have a full-sized equipped kitchen that has all the facilities you need. This means that business travelers can stock up their fridge and cook meals when cravings strike. If you are into your health and fitness and don't want to splurge on junk food, you can visit a local grocery store to stock up your cupboards with healthier alternatives, helping to ensure you follow a balanced diet.
A Place to Call Home
One of the main reasons why corporate travelers prefer a furnished apartment over a hotel is because they provide an authentic residential experience. If you're away on business for a long time, it's only natural that you will get homesick, so rather than staying in a hotel amongst many other guests, a furnished apartment can provide you with the privacy you desire. So that your business trip runs smoothly, having a space where you can relax and de-stress is crucial. No one wants to stay in a confined environment where they don't feel comfortable, so choosing a furnished apartment will give you some much-needed space and solitude. Being in an environment that gives you privacy will help also promote better sleep, leaving you feeling refreshed and ready for a busy day ahead.
Security
When you are in a new city for business, the last thing you want to be worrying about is security. You'll no doubt have expensive pieces of equipment including laptops and cell phones with you, and possibly a rental car to get around. With furnished apartment complexes, there will usually be designated parking spaces, CCTV and onsite doormen, meaning you can go about your business safe in the knowledge that your belongings are left in good hands. You will also have the privacy that comes with a furnished appointment, as you won't have to deal with intrusive housekeeping services.
While there are many benefits that you can get from staying in a hotel, a furnished apartment can create a more secure and homely feel, helping you to feel calm and well-rested.