Whether you like to cook, exercise, relax, or sunbathe, choosing the right furniture for your garden can be a little bit tricky. Today, it doesn't matter if something is new or something is 50% off. What often matters is the price and quality of the furniture. So, how do you know which furniture to buy?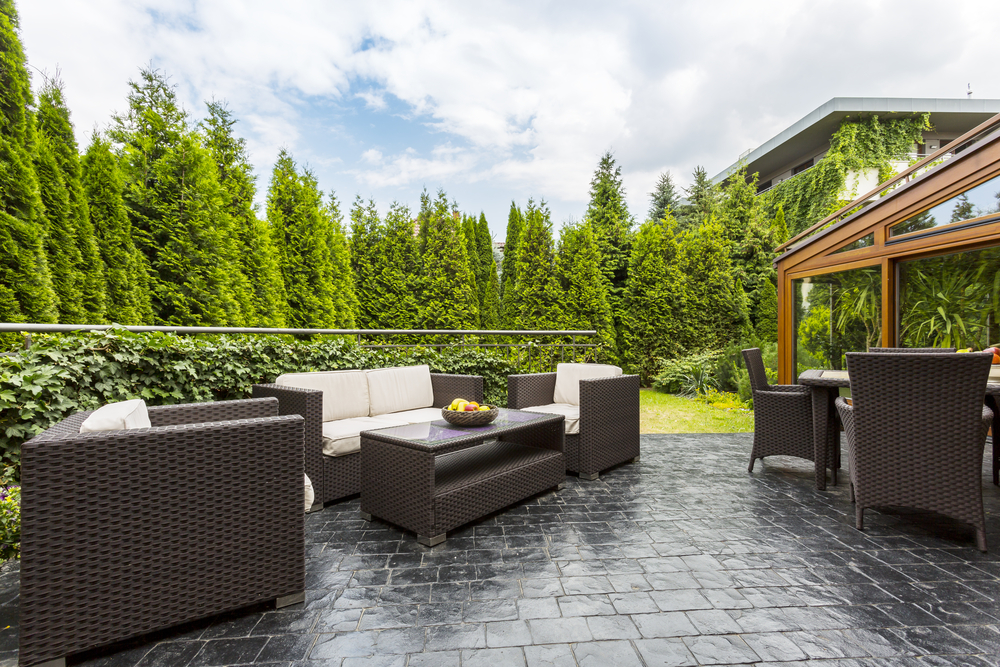 There are many factors you need to check before buying furniture for your garden. Here are 7 things you need to consider:
1. Determine The Purpose Of Your Furniture
The first step is working out what type of garden furniture you need. In order to do this, you need to ask yourself a few questions:
Do you need your furniture for entertaining?
Do you need your furniture for relaxing?
Do you need it to withstand harsh weather?
Do you need furniture simply for functionality or aesthetics?
Whatever the motives might be, you first need to know what you will be using the furniture for before you can choose which ones are suitable for your needs.
2. Measure The Available Space In Your Garden
Is your garden big or small? Measure it so it's easier for you to choose the perfect furniture. If you have a small garden, you wouldn't want to buy a big table that will block the space around you. On the other hand, if your garden is big, you wouldn't want to buy furniture that would make the area look bare. Different types of furniture come in various sizes, so it will be wise to explore which can fit your available garden space. Choosing the right furniture sizes will make your garden look tidy and spacious.
3. Always Check The Quality
No one wants to buy furniture that they will simply discard a month later. Thus, make sure you spend some time checking the quality and materials used. Teak, wood, cast aluminum, UV-treated polyester, and high-quality synthetic rattan are very good materials to consider. Rattan garden furniture, for example, can be both durable and aesthetically pleasing.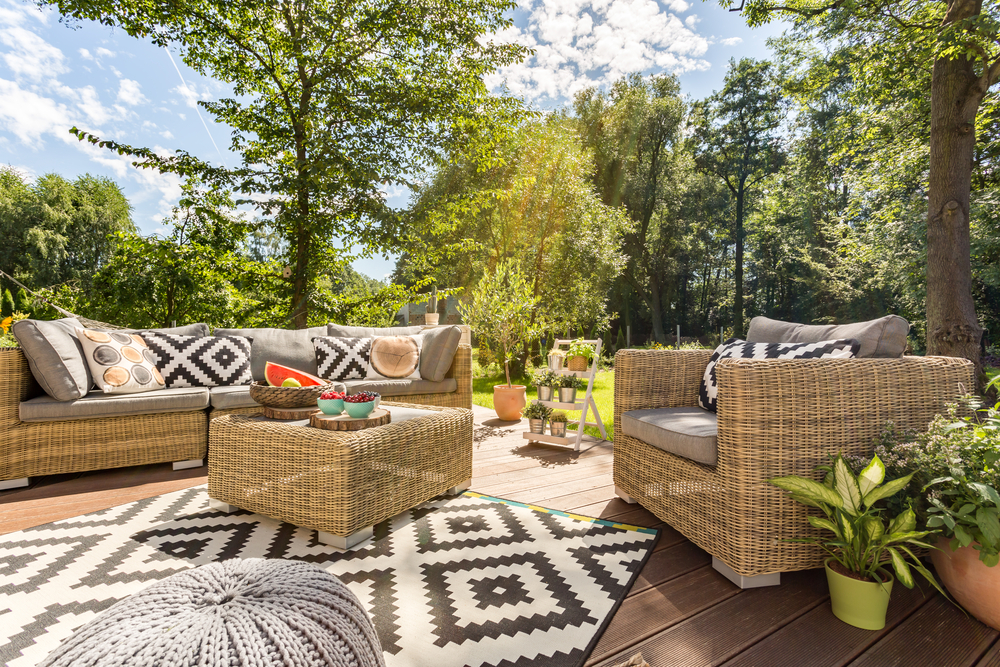 4. Consider The Weather Where You Live
Is the weather where you live often sunny or rainy, or cloudy and windy? You need to know the answer to that question. You may want to pick wooden furniture, but hot and dry conditions can make some wood crack and splinter. If your place is often windy, avoid choosing light aluminum furniture for the garden as the wind will send them flying.
5. Look For Comfort
The furniture you're going to buy might not come with cushions and pillows, but that isn't an excuse not to make your garden comfortable. Make sure you pick quality outdoor fabric like cushions that are fade- and mildew-resistant.
Your pillows and cushions will look great even after a year or two if you take care of them. It is best you store them when it's raining or in colder months.
6. Think About Your Storage Space
In choosing the right garden furniture, make sure you can store some of them during the winter months. Covers might not protect your furniture as well as you might think, but your storage space sure will. Cast aluminum furniture are often designed and constructed to withstand everything nature can throw at them, but that doesn't mean they can be left outside the whole year round.
7. Know Your Budget And The Price Tag
In the end, your budget can ultimately determine what kind of furniture you will buy. If you are financially confident, then the budget and price shouldn't be a problem. But if you are a person who wants to save some money, you should consider more affordable yet good quality furniture. There are many affordable options that are just as good as their more costly counterparts, so compare prices between two or three furniture outlets to get the best deals.
Final Thoughts
Make sure you consider all of these factors before buying garden furniture. One mistake is all it takes to make your garden unappealing, or for you to discard furniture before you can even make the most out of them. It can be tricky to find the perfect furniture, but it's better to spend a week or two considering these factors than suffering months of regret.
Don't forget to determine your purpose for the furniture, as well as your available garden space. Quality and comfort go hand in hand, and your furniture need not be expensive as there are many affordable options that can be just as durable and aesthetically appealing. Lastly, consider the weather in your area, and if you can store your furniture during the winter months.