Going on a vacation can provide countless health benefits. People spend time and money on vacations so they can reduce stress, become more productive at work, improve their relationships, and detox from technology. Some people would even go on a long one to undo their past negative behaviors so they can start with a clean slate.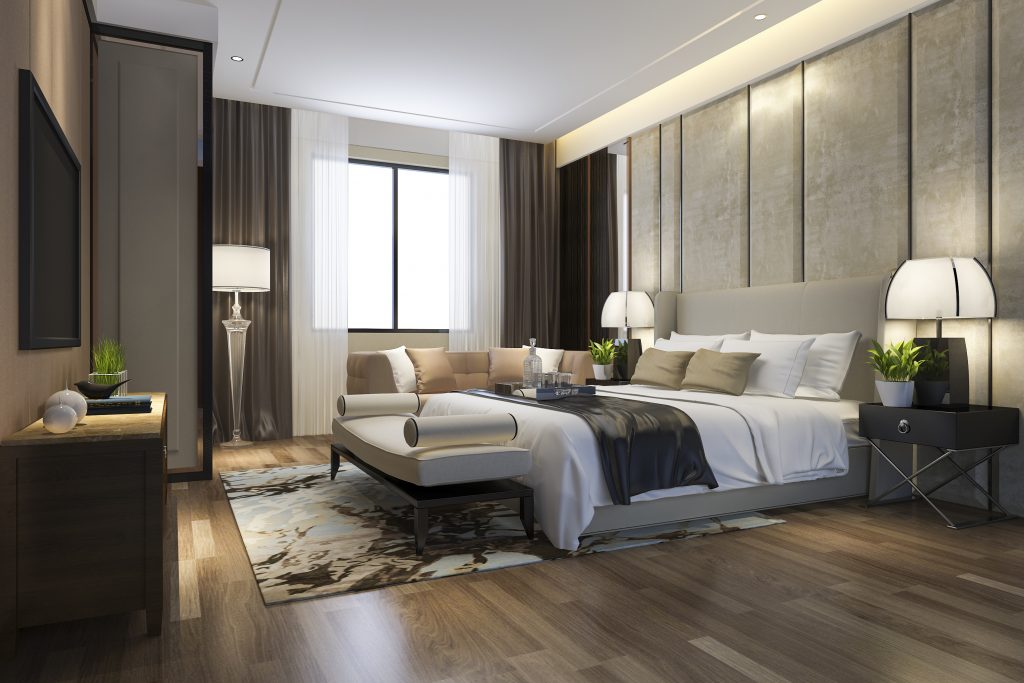 Vacations can do wonders to your mind and body, but are you aware that the experience can get better if you choose to stay at a luxury hotel?  Contrary to popular belief, staying in a luxury hotel isn't putting money down the drain; it's actually a cost-effective investment as this accommodation can offer unique benefits that can make your vacation more memorable and fun.

Here are some of the reasons why you should definitely go to a luxury hotel for your next vacation:

1. Your Comfort Is Guaranteed

Comfort is very important when you're going on a long vacation. The comfort you'll experience when you're in a new location can significantly affect your enjoyment throughout the entire trip. How can you have the energy to roam around a new city if you're sleeping on a very stiff bed? How can you share your experience with your friends and family once you come back home if all you can think about the whole trip is the lousiness of your accommodation?

If you want to guarantee your comfort even when staying in an unfamiliar location, book a luxury hotel for your next vacation right away. The management running luxury hotels will go to extreme heights just to ensure that you'll be feeling nice and cozy and beyond that all throughout your stay. The beds in luxury hotels are spacious, and are equipped with especially breathable sheets. The pillows you can enjoy in luxury hotels will seem to mold around your head, making it challenging for you to get out of your bed.

Luxury hotels also guarantee your comfort by providing a housekeeping team that is usually available 24/7. They will keep your room clean and satisfy any of your needs as a guest.

2. You'll Feel Safe

Although going on a vacation can provide a lot of benefits, such an experience can also become very risky. This is especially true if you're eyeing to stay for weeks in a new country or state. Do you know how to keep your valuables safe as you're sleeping at night? And, most importantly, do you know how to look after your own safety when traveling?

Safety is something that luxury hotels can provide you with. A luxury accommodation will have 24/7 security personnel roaming around the area, as well as large deposit boxes where you can keep your most expensive, most important stuff. Aside from these, luxury hotels are also equipped with security cameras and 24-hour front desk services, making it easy for you to track anyone who goes near your room.
3. You'll Experience World-class Service

The quality of service is one of the most obvious reasons why luxury hotels cost more than your average accommodations. When you choose to stay in one, you'll be able to experience excellent service from the top management officials, down to the kitchen team of the establishment. All of them will ensure that your expectations as a hotel guest are met and even surpassed.

Some of the most common services you can experience from a luxury hotel include welcome drinks, chocolates, flowers, and a bottle of wine in your room upon your arrival. You can also make use of car parking and butler services that can include unpacking and packing services, as well as shoeshine services. Some luxury hotels will also leave gifts, such as sweets and teas, in your room.
4. Enjoy Amazing Facilities

Unlike other types of accommodations, staying in luxury hotels doesn't only mean sleeping in your room and waking up the next day to continue your travel itinerary. You'll also be able to enjoy countless amenities on top of having a comfortable room.

Depending on the luxury hotel you pick, you will usually enjoy 24/7 room service, reliable Wi-Fi connection, swimming pools, spas, and fitness centers.
Start Early

For you to make the most out of your stay at a luxury hotel, start scouting for options as early as possible. If you already know where you're heading to for your next vacation, look for luxury hotels that fit your budget and offer the amenities you're looking for. Doing this will make it very easy for you to compare your options, so you can end up staying in a luxury hotel that meets your expectations.